Kelis is taking London's Fashion Week by storm, sitting front row at the shows and managing to rock a new "look" each time she is photographed. See pictures of Kelis and her various fashion week frocks inside....
On Friday, Kelis was spotted front row at the Unique Fashion Show, during London's Fashion Week.
And on Saturday, she was seen at the Vivienne Westwood Fashion Show in this interesting print and metallic combo.
She sat next to Tallulah Adeyemi at the next show.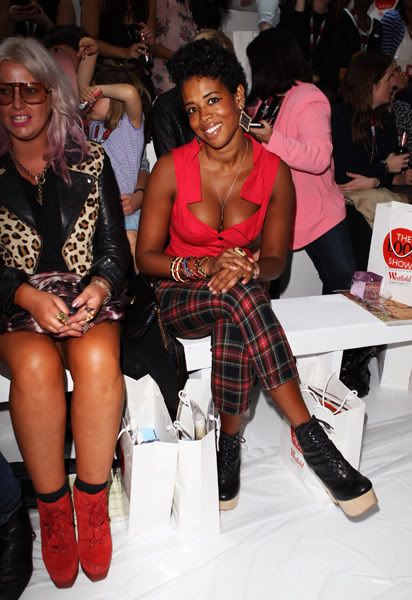 Interesting plaid pants for this LOOK show.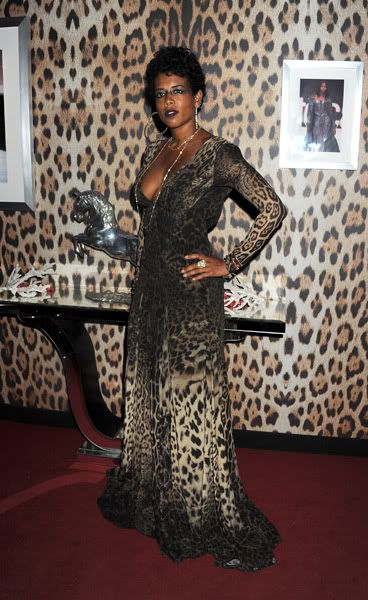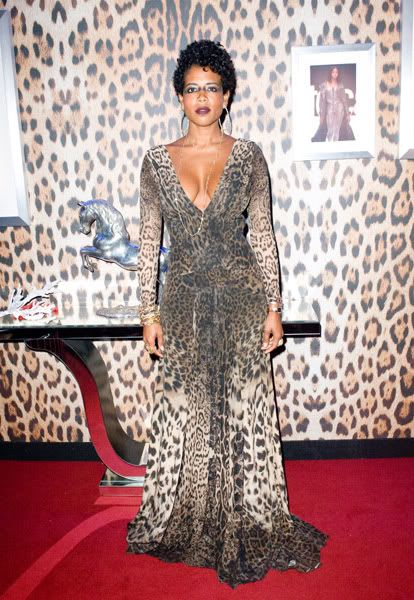 After the LOOK show, Kelis switched into a Roberto Cavalli number and rushed out to the launch of the latest Roberto Cavalli store. The vampy makeup look is just not for her.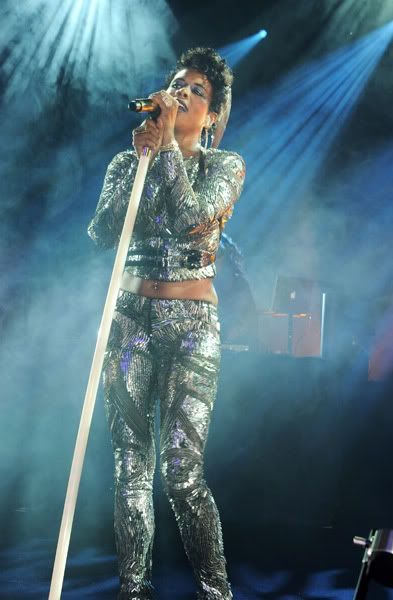 And after walking the red carpet, she switched outfits AGAIN and hit the stage to perform for the crowd gathered at the store.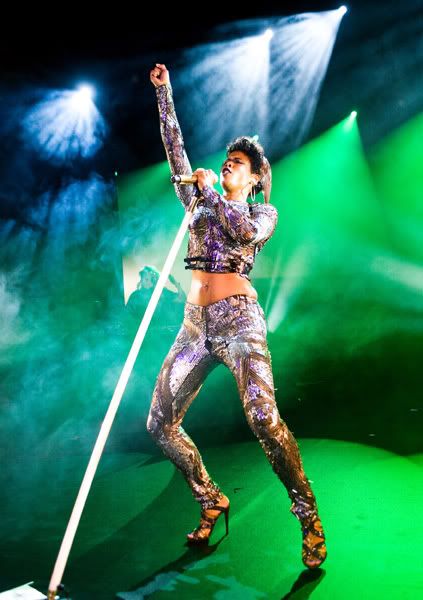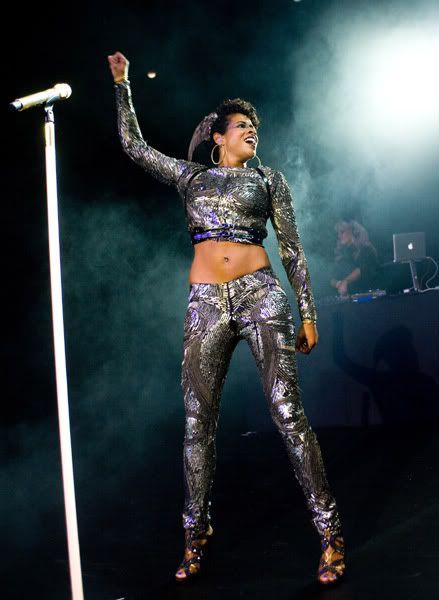 She performed for the crowd in this uber fitted sequin top and pants look.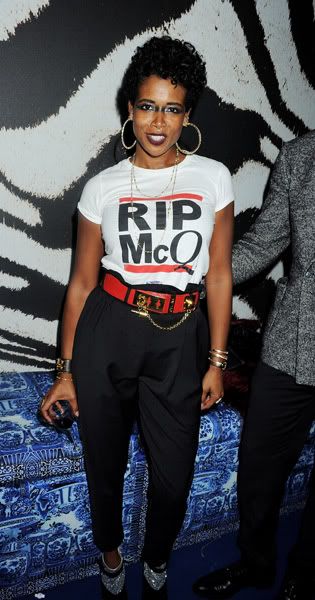 But before she left the Cavalli event, she switched up her attire again, this time wearing a shirt to celebrate the legacy of Alexander McQueen.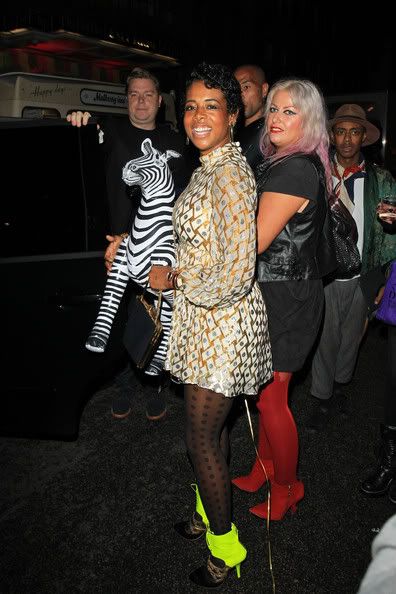 And on Sunday, she attended the Mulberry Salon Fashion Show after party.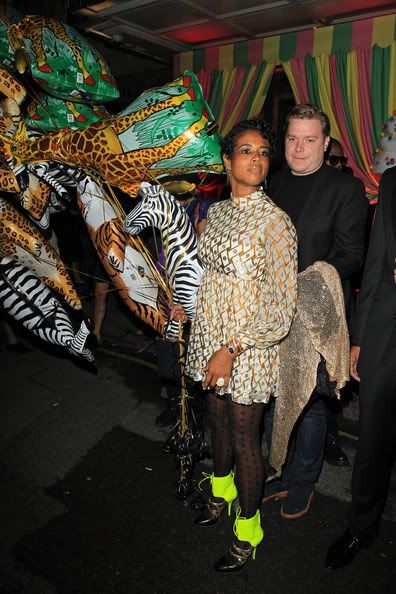 These neon green detailed shoes. Though it looks at though Kelis enjoyed herself, it wasn't all fun and games as she recently vented on Twitter about a man calling her a "slave" at the UK airport.
Photos via WireImage/Benett/Marsland