LAURA GOVAN ON GETTING BACK WITH GILBERT: We Got That Black, Ghetto, Crazy, Dangerous Love
Sep 20 | by Natasha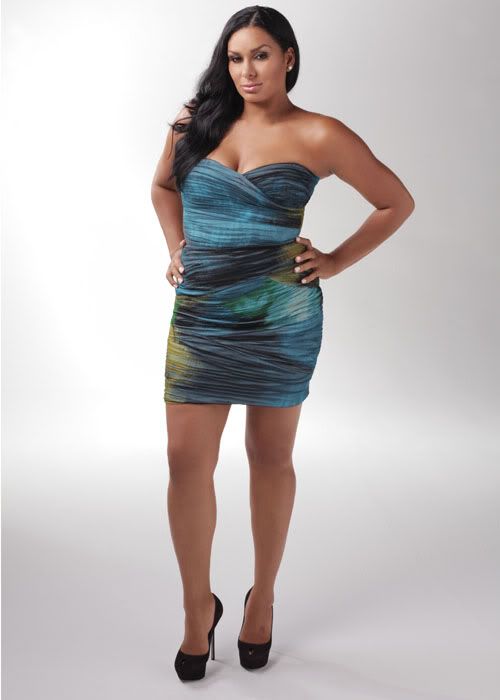 Seems like "Basketball Wives: L.A." star Laura Govan is extra ready to talk about getting back with fiance' Gilbert Arenas. After she and their 4 kids split from the Orlando Magic baller last year--well, when he picked up and left VA and moved down to Orlando--things seemed real bleak.
But now, after revealing to YBF recently that the twosome have reunited, she's speaking out again about their love, Gilbert wanting MORE kids, his money, and more....
Laura called in to Elite DC Radio to chat with Autumn Joi (formerly known as "Seezinz" from "Flavor of Love 3") about Laura and Gilbert being back together. She addresses how crazy their love is, Gilbert wanting more babies, people's comments about the "small house" in L.A. Gilbert put her and all 4 kids in, and more. Here are the highlights:
On their seemingly volatile and crazy relationship

We've got that black, ghetto, crazy, dangerously in love LOVE.

On the small house (radio host's words) Laura had to move into on the show

Don't get it twisted. We were in a place just for a short period of time. And at the time, that was the most and not to be elaborate. Like--oh my God this where she livin'? Naw, don't get it twisted. Come on y'all. I'm not sayin' I'm a gold digger, but I aint messin' with no broke ni**as. We're good.

On how Gilbert is as a father and already sharing plenty of kids with him

I have 4 kids. And it's funny because he asked me for some more! And I was like listen--We'll wait for like 5 years then we'll get it back. We have 4. The oldest is 5. The one thing about Gilbert, although I met him almost 10 years ago, I knew 10 years ago he would be an amazing father. That, I pride myself on. He's an amazing dad. When people get angry, things happen. But it is what it is. At the end of the day, he's still an amazing father. And he's grown and matured a lot. And I respect him. So...everything is good right now.
Check out the full audio: