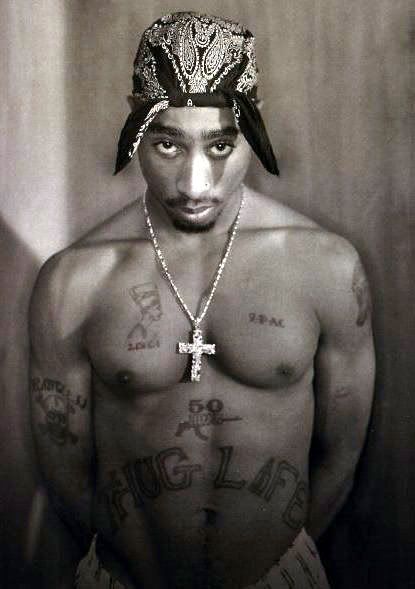 A videotape showing slain rapper Tupac Shakur receiving oral sex may soon hit the market. Get the deets inside and hear Cam'ron accuse Jay-Z of being jealous of his skills.
Fans and admirers of Tupac Shakur may soon get a look at a raunchy sex tape starring the "I Get Around" and an eager groupie.
According to TMZ, the tape was shot at a houseparty in 1991 that was attended by Digital Underground.
On the tape, a shirtless-Tupac walks into a room of women with his pants down to his ankles. He picks a woman from the group and she begins performing oral sex on him.
During the act, "...an unreleased song of Tupac's is playing in the background, as Tupac is singing along and dancing, wiggling his hips."
At some point, he even carries on a conversation with Money B as the woman continues.
The owner of the tape, who's making plans to release it, and has remained mum on whether there is a part 2!
In other rap music news....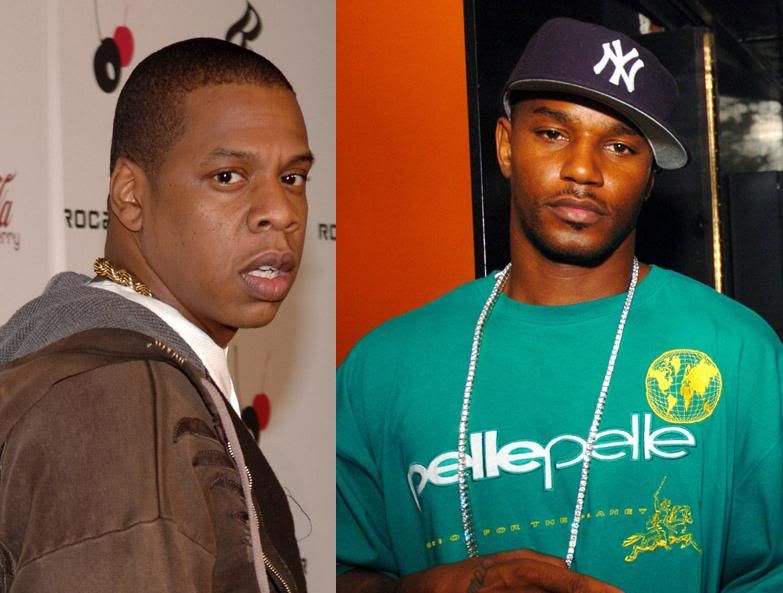 More shots at the throne. Dipset rapper Cam'ron called out his former Roc-A-Fella boss Jay-Z and accused him of jealousy.
During a recent interview, Cam'ron says he and his Dipset crew bumped heads with Jay-Z because he was threatened by their talent.
"I think he's a good, great businessman, But he's a competitor. He doesn't like people just as good or who may be better on the same level as him. Not dissing him but [Memphis] Bleek and [Beanie Sigel] is like coming underneath him.


I always want Jim [Jones] or Juelz [Santana] to be equal or above me because I'd rather kick back and chill out. But people [like us] coming to that label with the same amount of talent and the same amount of, well, no, pardon me, way more swag. You know what I'm saying? He couldn't handle it."
Jay-Z hasn't responded to Cam'ron accusations because he is busy preparing for the paperback-release of DECODED.
On shelves, Nov.1, the expanded paperback edition featuring a new Afterword and three new decoded songs. Hova spoke about the book saying,
"What still excites me about rap is that it's an open thread, a cipher that listeners find their own meanings in. The point of this book is not to settle arguments or transform rap songs into neat stories with a beginning, middle, and end. Rather, I'm trying to point readers to some ideas and information, get them to see deeper into the music than they saw before and learn more about worlds different from their own (or find new ways of looking at the worlds they already know)—to find their own meanings and connect them back to their own lives. I want readers to see the craft and learn the context—and I want them to still be able to feel the magic, and enjoy the show."
Commenting on the success of the NY Times bestseller, he added,
"I was probably most moved by the tweets I read from kids who wrote things like, This is the first book I've ever read all the way through. For all the other accolades the book received, the thing that makes me happiest is knowing that it's working as a gateway drug for kids to get into reading and into thinking about new ways to use their own experiences."
Have you copped it yet?