Taye Diggs JOKINGLY REVEALS His Mom Said "I Always Knew You Were Gonna Marry A White Girl!"
Oct 03 | by _YBF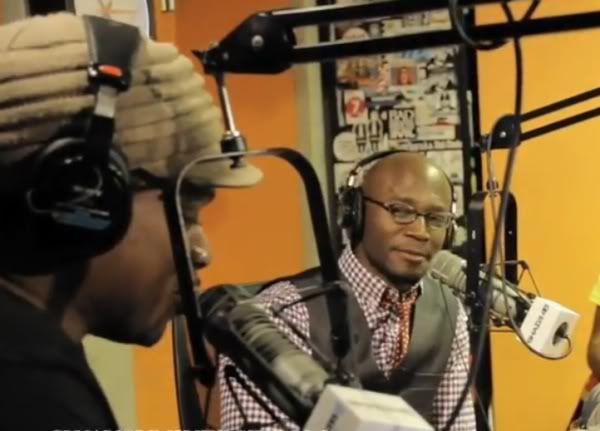 Star of ABC's "Private Practice" Taye Diggs stopped by "Sway In The Morning" to discuss his new book Chocolate Me and also to offer up some funny stories about his interracial marriage. Deets inside...
Taye Diggs stopped by Sway's morning show to promote his new children's book Chocolate Me, about a young boy who feels "different" because he is black.
During the wide-ranging interview, Taye talked about growing up in a white-neighborhood and marrying fellow actress Idina Menzel, who is Jewish.
He candidly joked about meeting Idina's father, saying he got to know him once he took the hood off! Then he revealed that when his mom met Idina, Mama Digga told Taye, "I always knew you would marry a white woman!"
He went on to explain that love has no color and he and his family (they have a 2 year old son named Walker) are happy.
Watch Part 1 about his new book Chocolate Me here:
Watch Part 2 about his wife Idina Menzel (at the 2:00 mark) here: