DO WE LOVE IT?! Christina Milian's Cleavage Baring Look
Oct 05 | by Natasha
Christina Milian said she danced on tables all night last night with her girls Teyana Taylor and Jennifer Freeman....since she's still celebrating her 30th birthday. And we wouldn't think this is what she was dropping it low in.
Decide if we love Christina's cleavage baring look inside...
Chris tweeted: I just realized that I might as well declare this Birthday.. "30 days of my 30th Bday"! And she hit Rose Restaurant in L.A. last night for some fun times.
That explains why she's had a million parties over the past month. And we're not mad at that. But are we feeling what she chose to party in last night: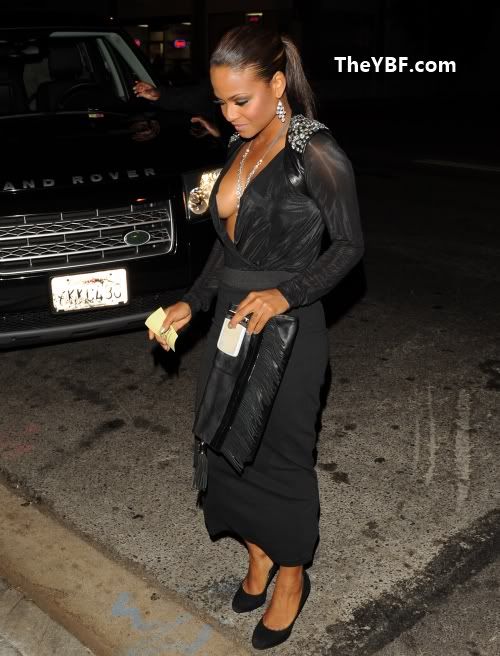 Ms Milian showcased some of her "sexy" in this long black skirt and uber deep V sheer black bouse with shoulder embellishments (possibly all one piece). Had she made one wrong move some serious boobage would have made its debut.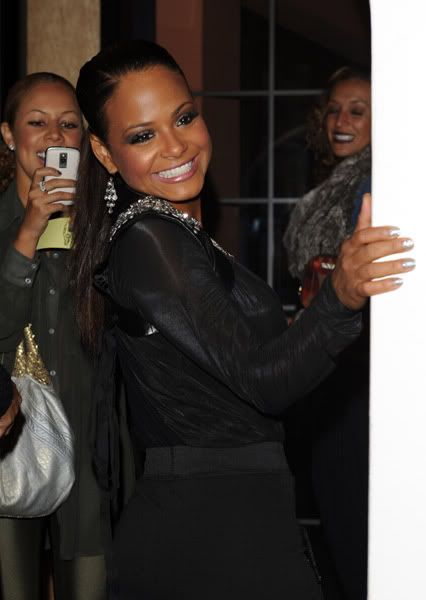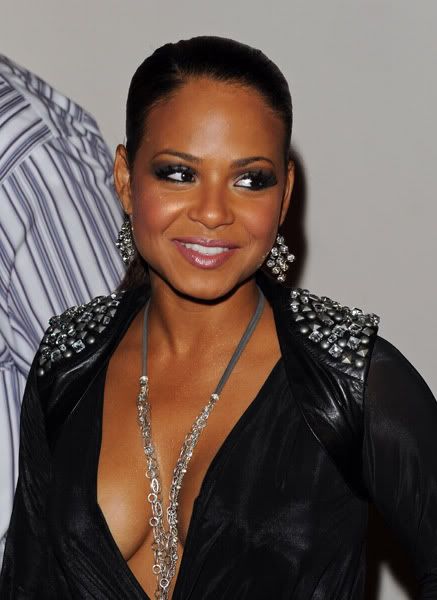 But the pretty mom kept it all in place with her all black look and ponytail. So...
DO WE LOVE IT?!