PEOPLE YOU SHOULD KNOW: Rev. Fred Shuttlesworth & Professor Derrick A. Bell Jr.
Oct 06 | by _YBF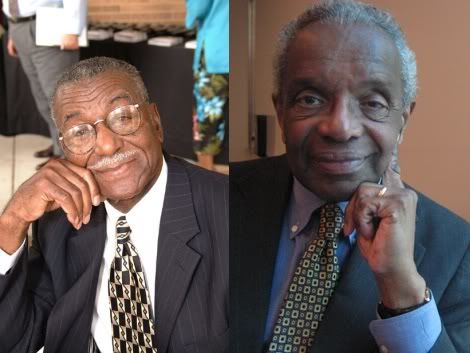 Yesterday, two very influential leaders in the African American community whom you should be familiar with passed away. Come inside and find out about the impact both Rev. Fred Shuttlesworth & Professor Derrick A. Bell Jr. had on history.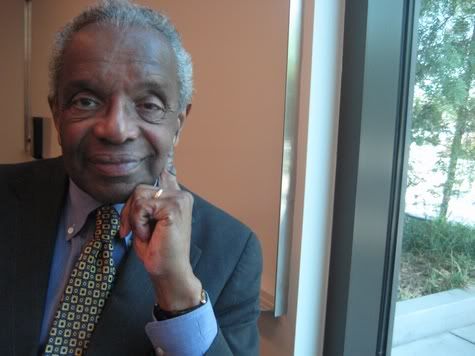 Derrick A. Bell, Jr., (Nov. 6, 1930 - Oct. 5, 2011)
Professor Derrick A. Bell, Jr. was the first-tenured African American professor of Law at Harvard University and is credited with founding Critical Race Theory.
In an obituary published by the NY Times, it said,
Mr. Bell was the first tenured black professor at Harvard Law School and later the first black dean of a law school that is not historically black. But he was perhaps better known for resigning from prestigious jobs than for accepting them.

In his 20s, while working at the Civil Rights Division of the Justice Department, he was told to give up his membership in the N.A.A.C.P., which his superiors believed posed a conflict of interest. Instead, he quit the Justice Department, ignoring the advice of friends to try to change things from within.

Thirty years later, when he left Harvard Law School, he rejected similar advice. At the time, he said, his wife, Jewel Hairston Bell, asked him, "Why does it always have to be you?"

In "Ethical Ambition," a memoir published in 2002, Mr. Bell wrote that his wife's question trailed him afterward, as did another posed by his colleagues: "Who do you think you are?"

Addressing law students grappling with career decisions, he extolled what he called "a life of meaning and worth," even though, he wrote, he sometimes alienated associates who saw his actions as "futile and foolish."
One of Mr. Bell's most interesting opinions is that he once said he thinks black Americans are more subjugated now than at any time since slavery. He added, he thinks desegregation might have worked out better if the court had instead ordered governments to provide both races with truly equivalent schools. Hmm....something to think about.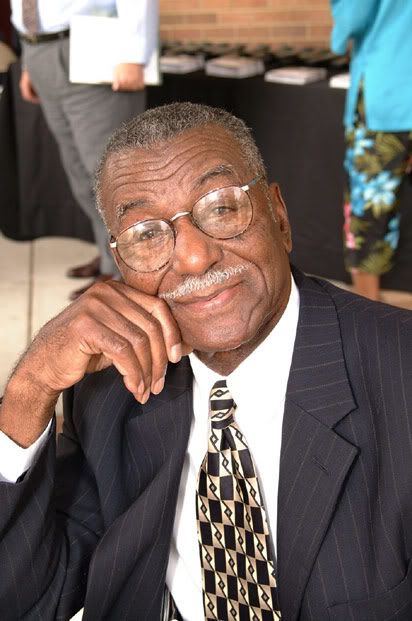 Reverend Fred Shuttlesworth, (March 18, 1922 – October 5, 2011)
Rev. Fred Shuttlesworth (whom some refer to as Dr. Martin Luther King's right hand man) was also know as the last of the civil rights movement's "Big Three," joining Dr. King and Ralph David Abernathy. The three founded the Southern Christian Leadership Conference in 1957.
But unlike Dr. King, Rev. Shuttlesworth was known for his more confrontational strategies. Speaking about Rev. Shuttlesworth, Diane McWhorter, who wrote the 2002 Pulitzer Prize for nonfiction for Carry Me Home, said,
"Shuttlesworth and King were the two major axes of the SCLC part of the movement. Shuttlesworth was in the vanguard of direct action, pushing towards confrontation. King was the person who could really deal with white people and was more conciliatory. The two of them together formed a dialectic that drove the movement forward."
And his body paid a price for it. Rev. Shuttlesworth claims to have been bombed twice, beaten into unconsciousness and jailed more than 35 times!
Both are remembered as remarkable men as we enjoy the benefits of their time and labor (freedom and equality...or what's close to it).