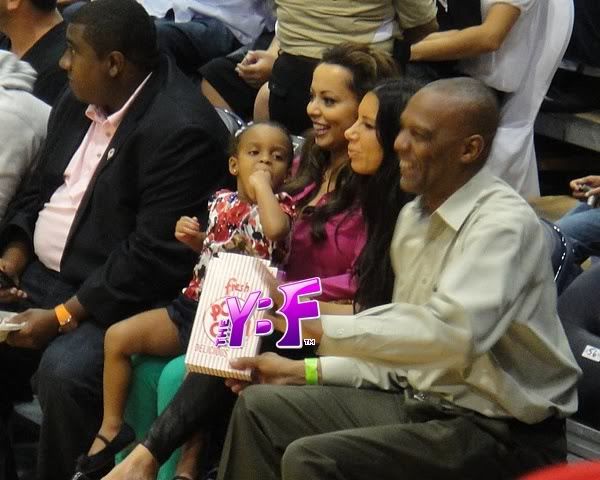 After serious drama surrounding Chris Bosh often being prevented (by his baby mama Allison Mathis) from seeing his 2 and a half year old daughter Trinity, looks like Bosh finally got what he wanted. He spent some QT with his baby girl at yesterday's South Florida All Star Classic Charity game hosted by him and his Heat teammates.
Check out exclusive pics of Trinity and step mom Adrienne inside...
Popcorn & daddy! Two things every little girl likes. Chris Bosh finally got to spend some time with his cutie daughter as he played in a charity game (which benefited FIU's head coach Isiah Thomas' charity in honor of his late mother) at Florida International University in Miami yesterday: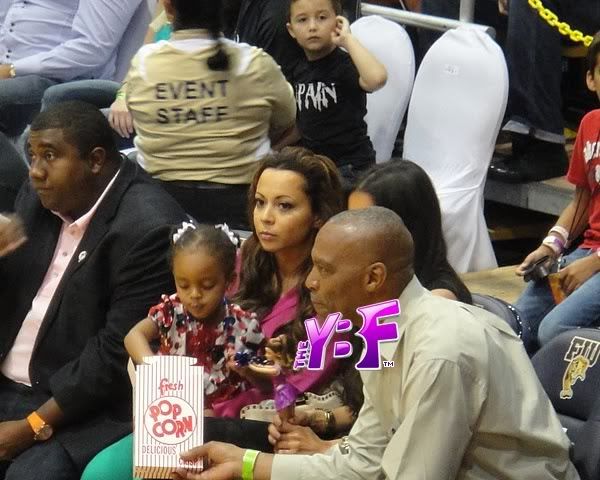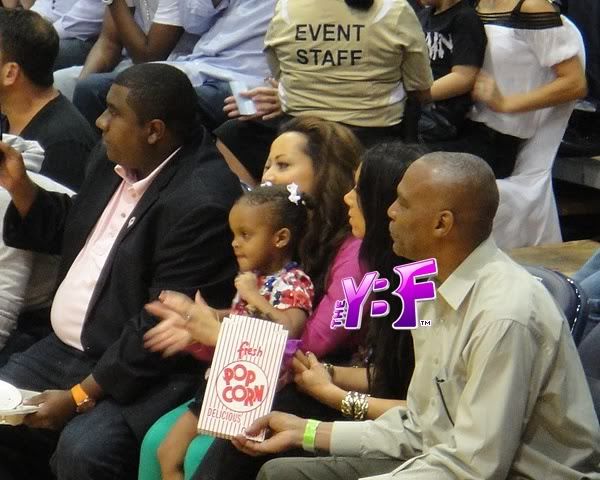 Chris had to beg and write letters to both Allison and the court to see his daughter during his Finals games and his wedding to Adrienne this summer. Maybe Allison came to her senses.
Chris tweeted about the festivites:
Thanks to FIU and south floridians. Had a great time at the game. The environment was INCREDIBLE! #imissbasketball
Nice!