Beyonce Shops It Up With Jay-Z & Kanye, Gets Accused Of Stealing Dance Moves....AGAIN
Oct 10 | by Natasha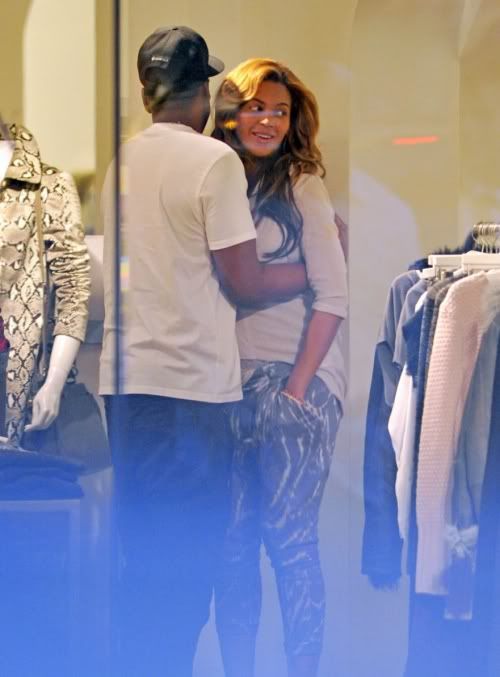 Shopping gets everyone in the cuddly mood...right? It does the trick for The Carters. Beyonce & Jay-Z were spotted hitting up Intermix with Kanye West in NYC over the weekend. And the little shopping trip took place amidst rumors that Mrs. Knowles Carter jacked her latest "Countdown" dance moves from a Belgian choreographer.
Deets and pics inside....
Bey & Jay decided to cop a few clothes (maternity wear maybe?) with fashion designer/rapper bestie Kanye over the weekend. And Jay did the rare act of cuddling up to his wife with a big hug. This pregnancy has made him oh-so-mushy these days. Not mad at it.
But all isn't A-OK. Beyonce is now being accused of ripping of Belgian choreographer Anne Teresa De Keersmaeker in her new "Countdown" video. Apparently, the video's director Adria Petty recently said right before the Countdown vid premiered that she received inspiration from a certain German choreographer (and she very well could have been speaking of Anne), and brought the clips to Beyonce:
"I brought Beyonce a number of references and we picked some out together. Most were German modern-dance references, believe it or not. But it really evolved."
And Anne has spoken out to a Danish blog about the rumor saying:
"I didn't know anything about this. I'm not mad, but this is plagiarism. This is stealing. They took pieces from Achterland and Rosas danst Rosas. ... It's a bit rude, I must say."

"What's rude about it is that they don't even bother about hiding it. They seem to think they could do it because it's a famous work. ... Am I honored? Look, I've seen local school kids doing this. That's a lot more beautiful."
Interesting. Here's the video that does the obligatory clip-by-clip comparison of similar scenes and you be the judge:
More pics of the threesome's shopping trip: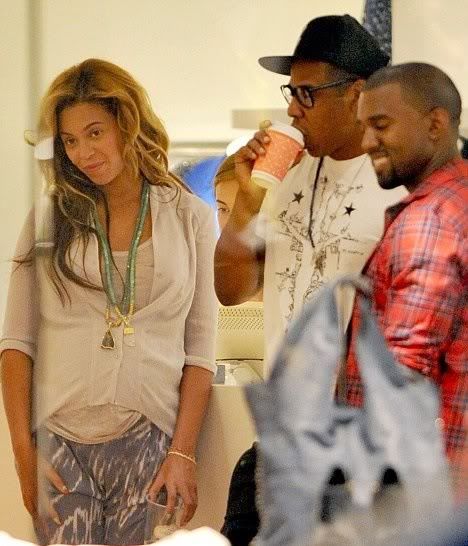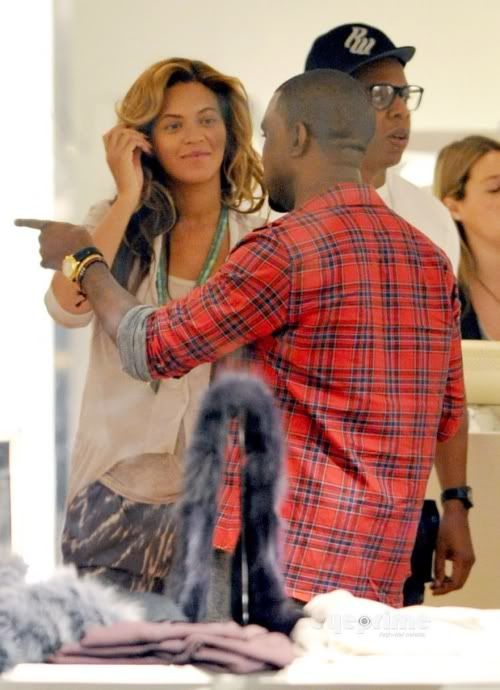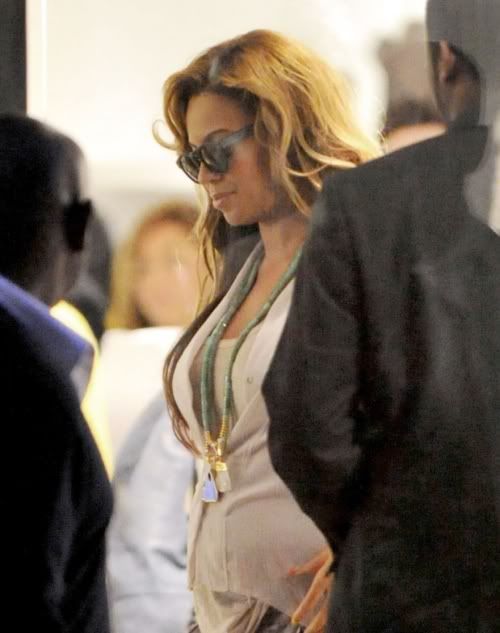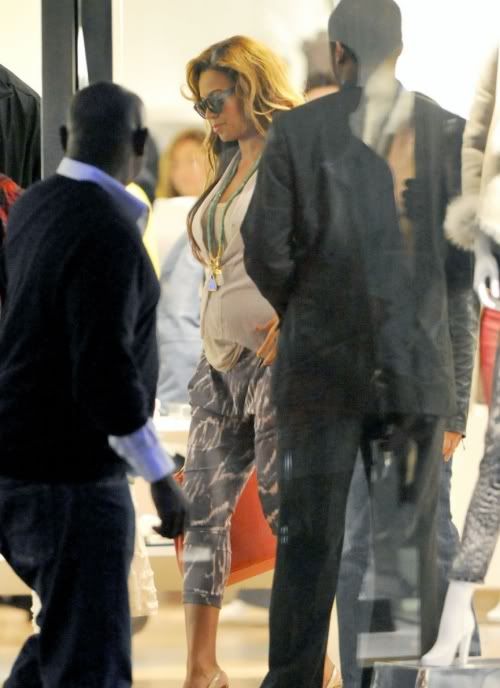 Uncle 'Ye's looking pretty happy these days.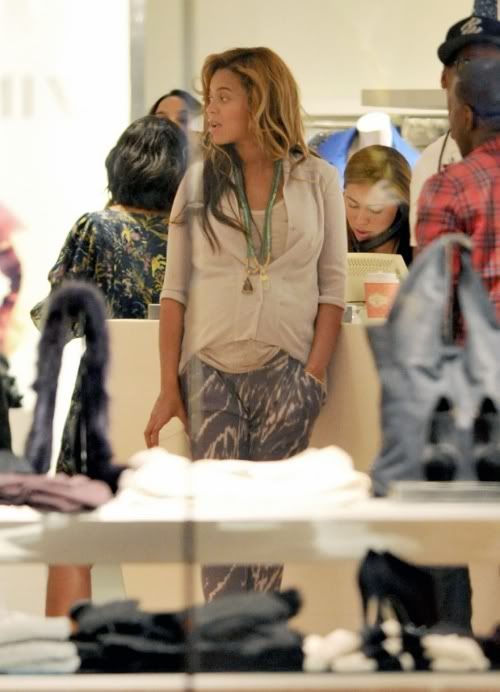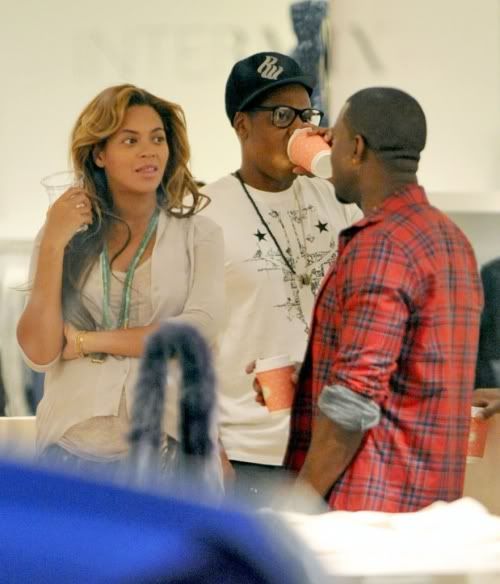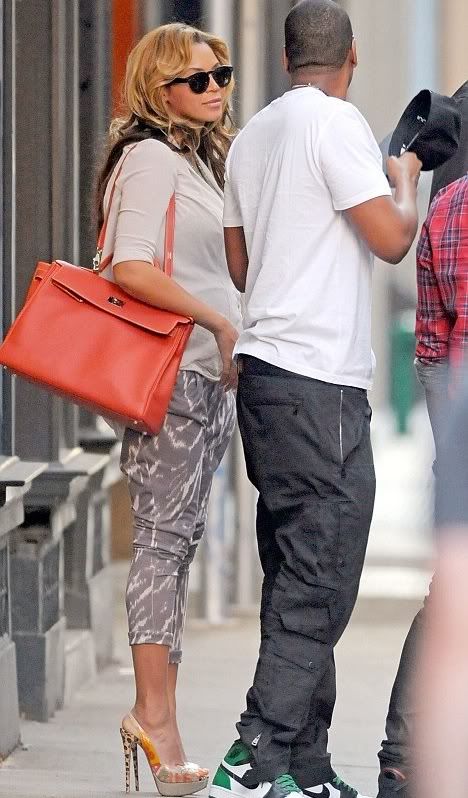 Cute pics.