IT'S OFFICIAL! "Best Man 2" Is On The Way....
Oct 11 | by Natasha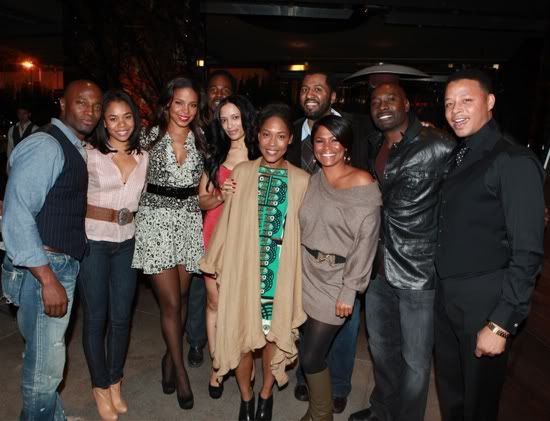 OMG our wishes have come true! My absolute favorite wedding movie of all time, Best Man, is getting a sequel. After speculations began when the cast had their 12 year reunion several months ago, director Malcolm Lee decided to make it a reality. Deets inside...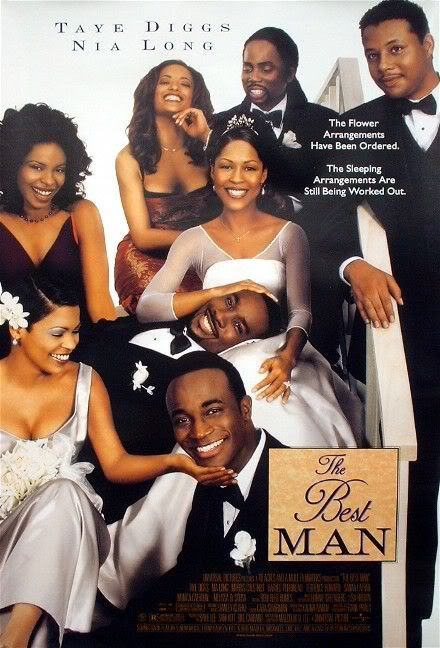 Universal Pictures has officially signed on to be the studio home of Best Man 2! Deadline Hollywood reports the original director, Malcolm Lee, will return to the helm. And he's working on locking down the original YBF cast featuring Taye Diggs, Sanaa Lathan, Monica Moore, Nia Long, Terrence Howard, Morris Chestnut, and plenty more:
Universal has set Malcolm D. Lee to write, direct and produce Best Man 2, a sequel to the 1999 film. Lee wrote and directed the original, a comedy in which a writer (Taye Diggs) is preparing to be the best man for his football player buddy (Morris Chestnut), but the timing is bad because the writer's autobiographical novel is about to pop and it describes how the best man bedded the bride. Terrence Howard, Harold Perrineau, Nia Long and Sanaa Lathan also starred. The original grossed $35 million. Lee's plan is to ask the original cast to reprise; in fact, I'm told the whole idea came out of a reunion dinner he held with most of the cast members, and they sparked to the idea of a re-team and so did the studio.
I'm usually no fan of sequels...especially to movies I deem classic. But this right here already gets a thumbs up from me. Woot!
Now, what should be the focus of the sequel? Did Lance & Mia have a baby and now they have groupie issues? Will Mia be on a "Football Wives" type show and it breaks up their marriage? Did Harper let Jordan come between him and Robin and we'll see a whole situation unfold on the big screen? Your thoughts?