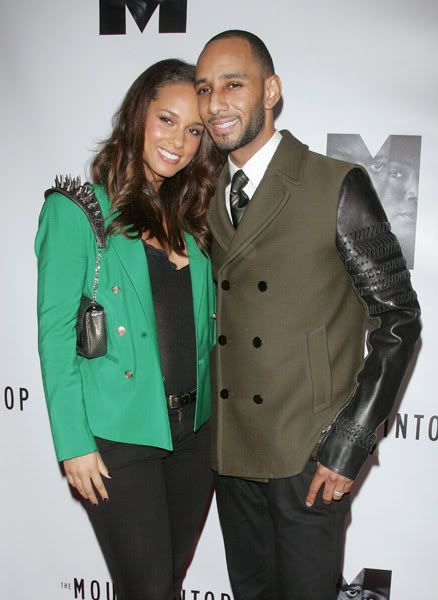 It was Angela Bassett & Samuel L. Jackson's big Broadway night last night. The duo cast of "The Mountaintop" celebrated their official Opening Night at the Benard Jacobs Theater in NYC with their celeb friends, after being in previews for several weeks.
We've got pics of who came out for curtain call inside...
The Deans made it a date night. Alicia Keys (who is set to start working musically with director Kenny Leon on next month's Broadway production of "Stick Fly") and Kasseem "Swizz Beatz" Dean hit up the theater to support the talented duo.
I saw the production last Sunday at a sold-out matinee and it was FABULOUS. A history lesson mixed with a rare inside look into Martin Luther King Jr.'s (who Sam Jackson played) paranoia, his women, and how he second guessed himself when the road to civil rights got tough. Angela Bassett plays maid "Camae" (which was the role Halle Berry had to back out of due to her custody battle) with a very interesting twist. Barely a dry eye in the audience. Def a must-see.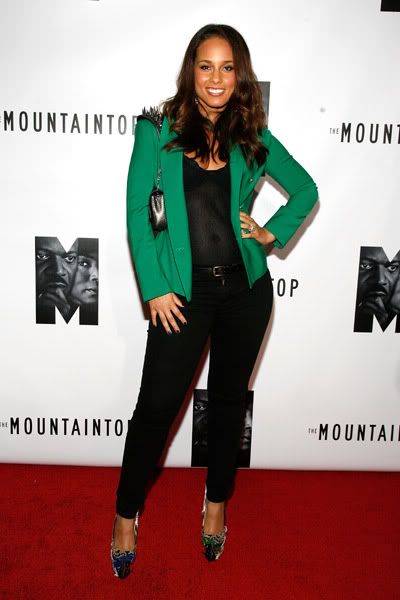 Alicia Keys kept it cute in this green tailored blazer with a spiked Christian Louboutin shoulder strap purse and her black pants. And her hubby also rocked green with his leather sleeved coat.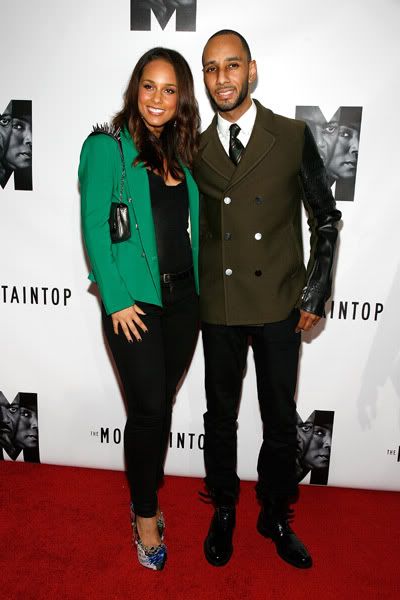 And she rocked her graphic print Louboutins for the occasion.
Angela & Sam took their bow with director Kenny Leon and playwright Katori Hall.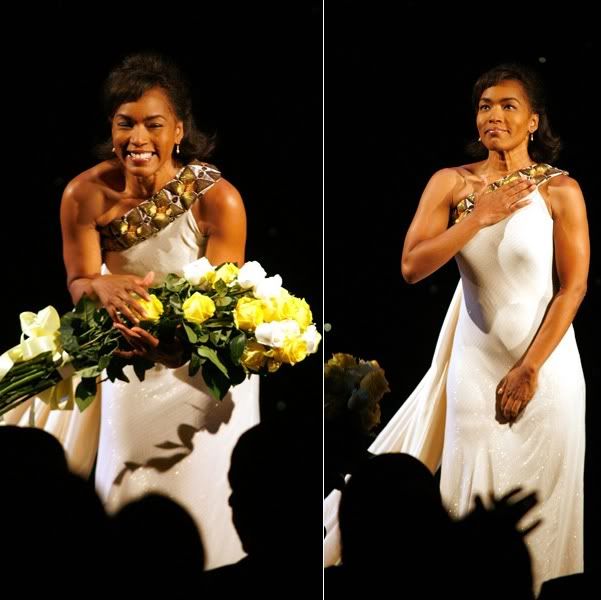 And Angela looked gorgeous for her finale.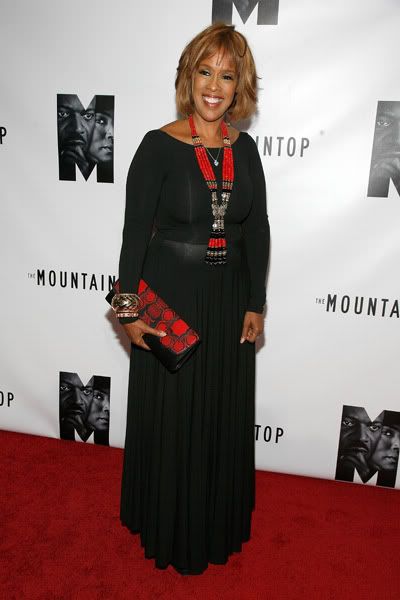 Gayle King rocked all black and red accessories for the curtain call.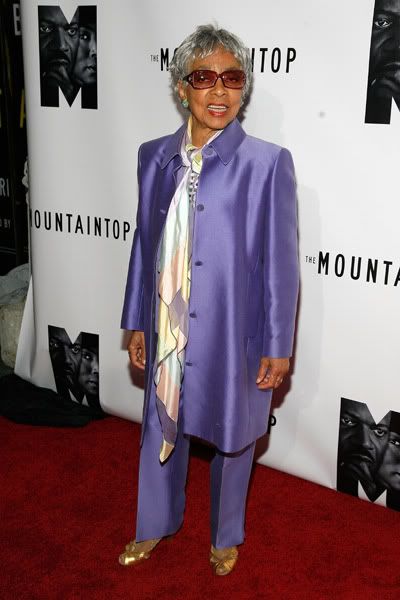 Ms. Ruby Dee is looking great these days!
Magic & Cookie Johnson also made it a date night.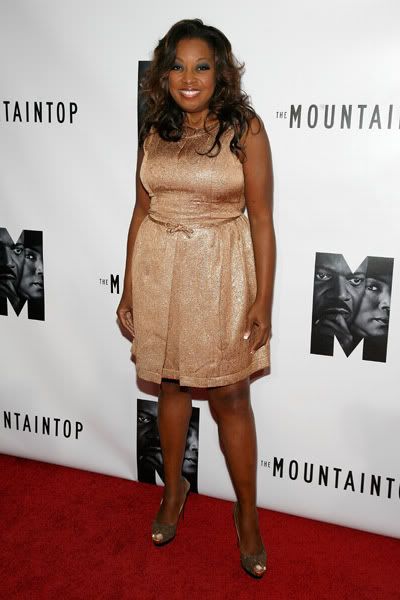 Star Jones made her way to the theater.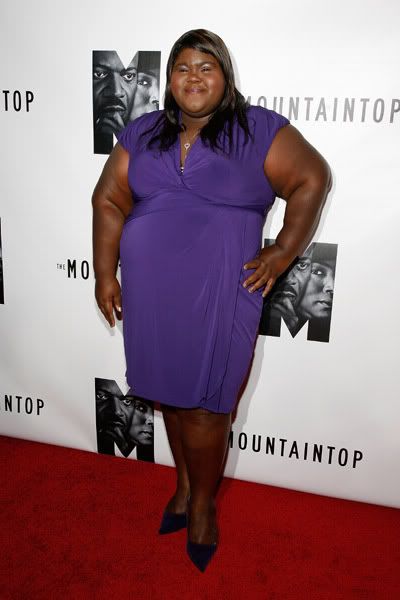 Gabby Sidibe rocked a purple knee-length dress.
Tisha Campbell-Martin made an appearance in her all black with blue suede pumps.
"Reed Between The Lines" star Anna Maria Horsford got surprised on arrival.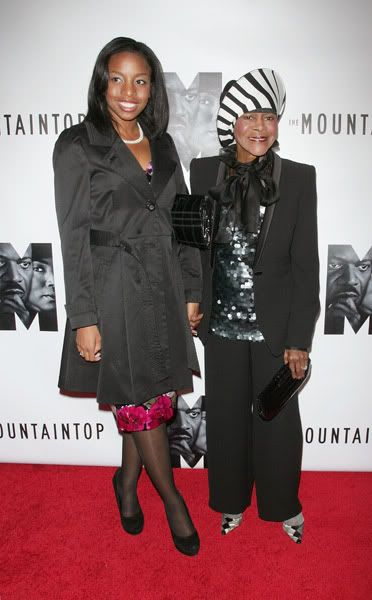 Cicely Tyson brought her family along.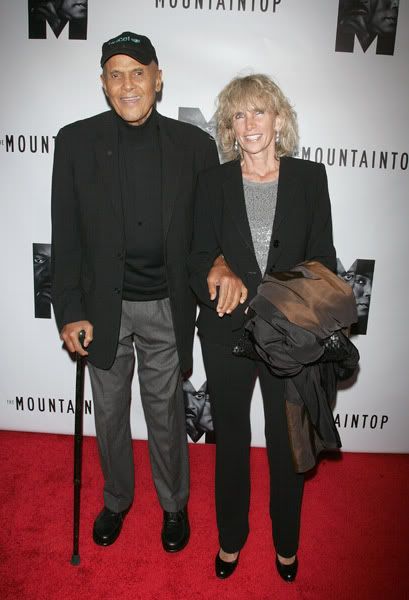 The outspoken Harry Belafonte hit the carpet.
Al Roker and wife Deborah made an appearance.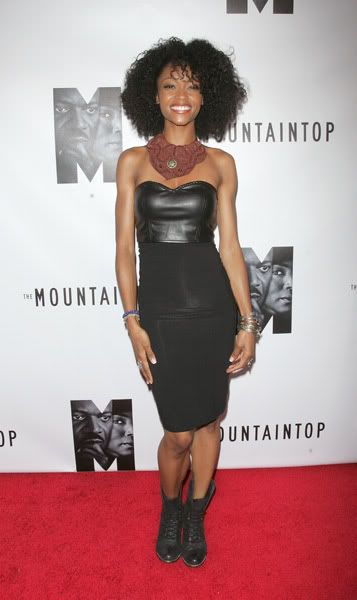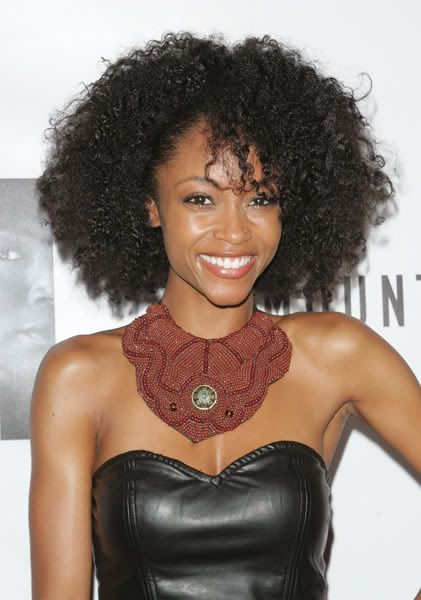 "Top Model" chick YaYa Dacosta was there. Not loving the shoes with this dress though.
Sisters Debbie Allen and Phylicia Rashad posed it up. I see they were rocking matching jackets.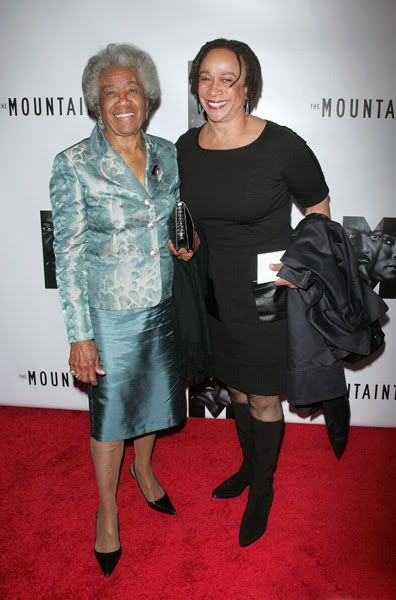 Emmy winning actress S. Epatha Merkerson hit the carpert with her mom.
And at the afterparty: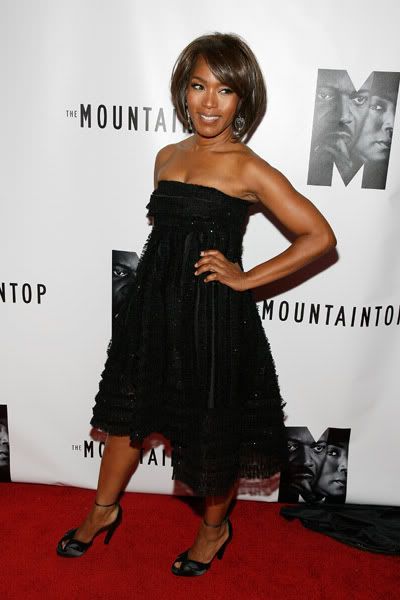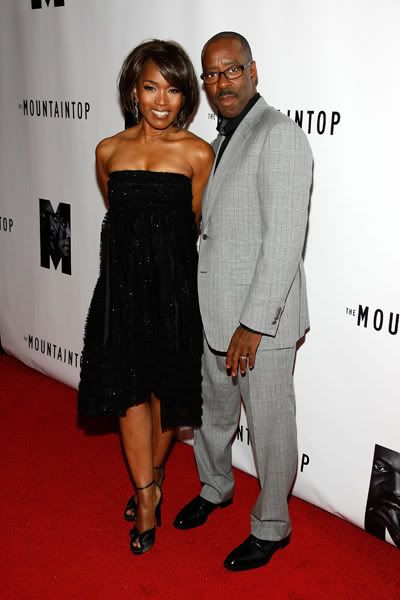 Angela looked great with her hubby Cortney B. Vance.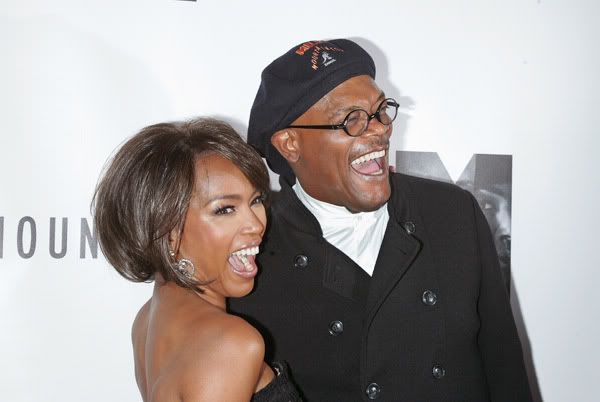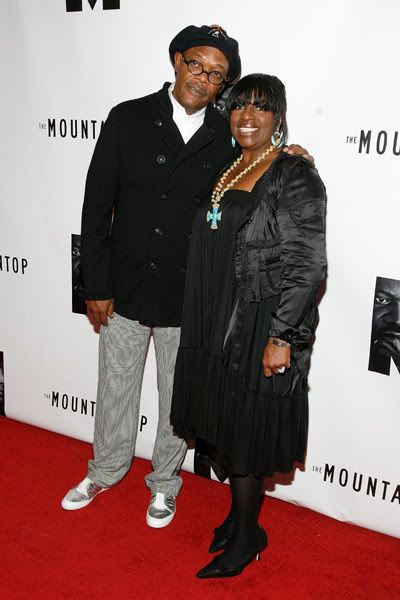 And Sam Jackson posed with his wife LaTanya Richardson.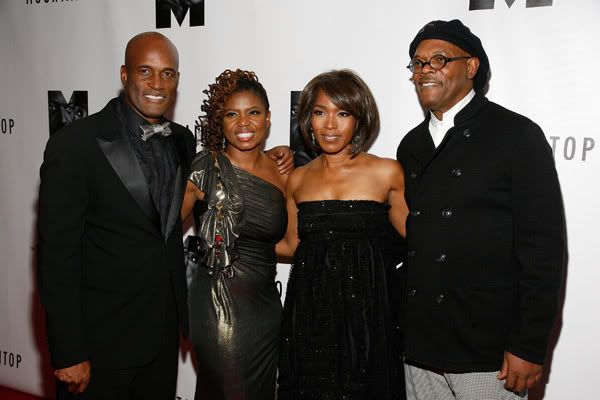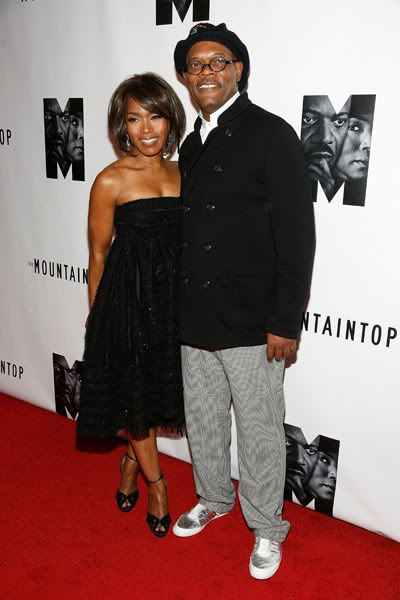 Great cast and great production.
BONUS: AOL Huff Post chatted with director Kenny Leon (who is also directing the upcoming all-black version of Steel Magnolias) about some of the hate the film is getting for it being an all-black cast and showing negative sides of MLK. He commented:
I can't pay attention to the haters. Most of the feedback I've gotten is people excited and wanting to do it. Everything is about variety; I think there's room for everything. There's room for Spike Lee's movies, there's room for Tyler Perry's movies, there's room for classics with an all black cast. There's room for all of it as long as we don't try to make any one piece define us as a race. So I think the reasons to do it is because it's a classical piece of material and it should be approached by anyone who wants to do it. It's funny and it will be uplifting and it also going to give people jobs, so I don't really listen to a lot of haters. If I listened to haters I would not be doing "The Mountaintop" on Broadway now. People said, "Why do that? It's a bad idea to portray King in that way" or whatever. And then you find out that one-hundred percent of the audiences embracing this whole idea of being reintroduced to Dr. King and what he was about. So if I listened to the haters I wouldn't be doing any work.
Check out the full interview HERE.