DADDY'S LITTLE GIRL: Bikini Clad Bria Murphy DISHES In "MAXIM" Mag On FLIRTING With Boys And Fun Times With Papa EDDIE
Oct 21 | by _YBF
Dark & Lovely spokeswoman Bria Murphy rocked a sexy photoshoot for Maxim Magazine where she revealed what it's like when guys meet her famous dad, Eddie, and the advice her mom, Nicole, gave her about taking a fierce picture. See her interview inside....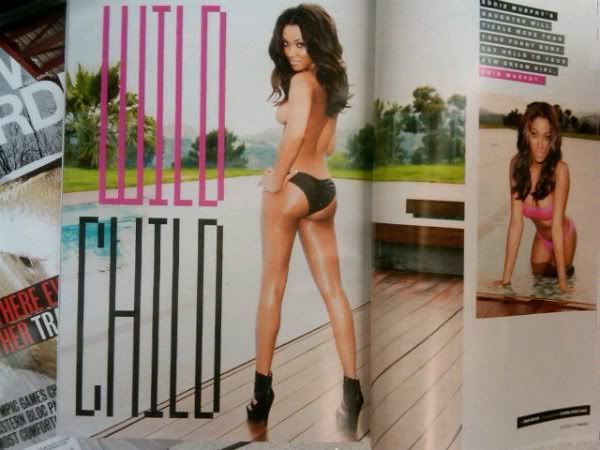 Bria Murphy, the fab 21-year-old model daughter of Eddie and Nicole, recently shot a photo spread in "Maxim" Magazine where she models a few revealing swimsuits for the 2011 November issue.
Bria gave a charming look into her life as the daughter of a beautiful model and world-reknown comic. She says guys are intimidated by her father (I wonder what her ex Pleasure P did when he met Eddie) but he is really and laid back and fun man.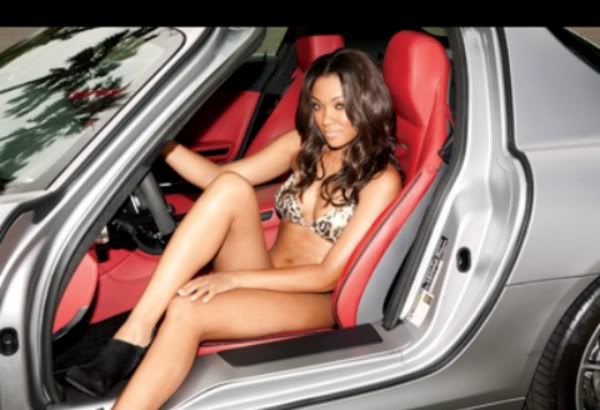 And when it comes to taking fierce photos, she got some motherly advice from her mom who told her to stand in front of the camera and imagine that she is the most beautiful woman in the world.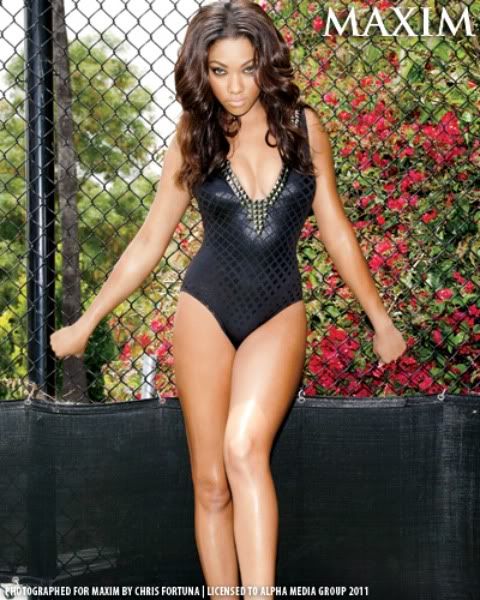 Hometown: Sacramento, CA
Birthday: November 18, 1989
Go-To Drink: "I love moscato, but if I'm out partying with friends, I have to admit I like the Patrón."
Favorite body part: "I'm most proud of my legs right now. Sometimes it's my stomach. But lately I've been getting compliments on my legs."
Hidden Talent: "I love to paint. It's my work and my escape. One day I want to open a gallery and show people what I can do."
Here's her interview:
As the spokeswoman for Dark and Lovely, you fly around the world for all kinds of modeling gigs. So you lead a pretty busy life. What do you like to do for fun?
I love going to amusement parks and bike riding. I love to do things really quickly. Let's just go do it, you know?

What amusement park do you usually go to?
Six Flags is my go-to park because it has big roller coasters. I love roller coasters.

When you're a beautiful woman such as yourself, do you have to wait on line for five hours with the rest of humanity? Or do certain gates open for you?
I actually like waiting in line sometimes, but if my dad's with me we can cut the line.

Eddie Murphy rides roller coasters?
He's really selective about what rides he goes on, but he did almost everything with us when we went to the Harry Potter park at Universal in Florida.

Did people bother you guys for autographs, or did you disguise yourselves in wizard costumes or something?
No, we weren't disguised. But I've seen it get hectic before, so we have to walk fast.

Is your dad a better comedian or singer?
Um, I think he's great at both. I love his comedy, but his music is really great, too, so I love them both.

Do you want to follow in his comedy footsteps?
I'd like to do comedies and horror. I love scary movies. Whenever they come out, I'm the first one in line. I just saw Insidious. I was kicking at the screen I was so scared! I love something that's gonna make me jump, that will freak me out. I like the whole nervousness you get.

You must have tons of dudes coming up to you at bars and hitting on you. What works and doesn't work with you?
You should just introduce yourself. A lot of times guys are intimidated by girls, and they don't come over at all. They just give you looks all night and then walk away—and you're like, He was cute and he didn't even come up to me. So just get the guts to say hello.

Is it intimidating for guys to meet your dad?
It can be kind of nerve-racking! My dad is really cool and laid-back, and, no, he doesn't like his daughters having boyfriends. On the other hand, he has never been disrespectful or anything. He's always been really nice to the guys.

Do they feel like, Oh, man, I gotta try to make Eddie Murphy laugh?
I think everybody wants to make my dad laugh. That's everybody's goal. I've seen them succeed a few times. Not all the time.

If you don't mind our saying so, this is a pretty smoking-hot shoot.
Thank you! I'm so excited about it.

What were you thinking as the camera was snapping?
My mom always taught me to pretend I am the most beautiful woman on Earth and just completely evoke that when I'm on-camera. I pretend the camera is the hottest guy ever and I want him to know that I want him so bad.

Wait, you're just pretending? Damn.
Photos via Maxim