EXCLUSIVE! ANOTHER "Love & Hip Hop" FIGHT NIGHT?! Yandy Smith DROPS Jim Jones...& May Have Come To BLOWS With Chrissy!
Oct 21 | by Natasha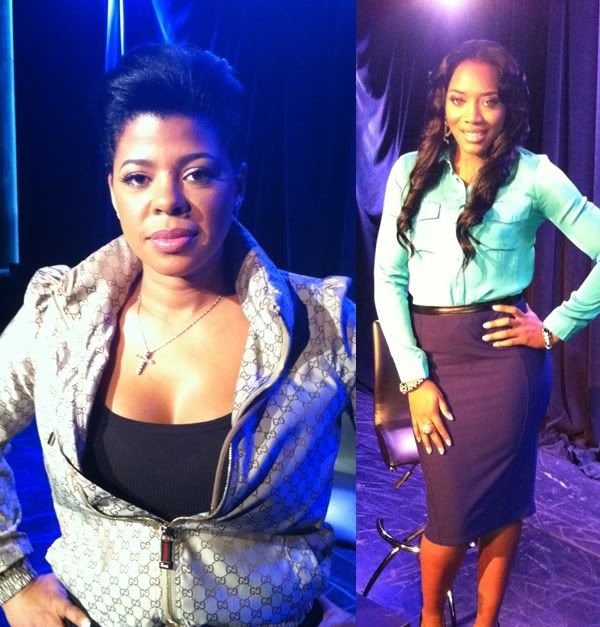 It seems like "Love & Hip Hop" star Chrissy Lampkin is ON ONE these days. Chick is playing no games when it comes to her man, er...fiance...Jim Jones. Our sources tell us Kimbella isn't the only chick on Chrissy's list. Her long time beef with new co-star Yandy may have come to blows recently in Miami.
Exclusive deets inside...
Sources tell us that Chrissy and newbie "Love & Hip Hop" co-star Yandy, who was Jim Jones' manager, are at each others' necks!
Yandy's rep confirmed to TheYBF.com that she indeed recently dropped Jim Jones as a client after working with him for 7 years. The rep also said it was due in part to the on-going beef with Jimmy's girlfriend Chrissy. Apparently the two don't see eye-to-eye on Jim's career and they beef constantly.
But now, allegedly, it's gotten physical.
Our sources say while taping in Miami days ago (apparently cameras are still rolling even though the premiere is around the corner), blows were thrown between Yandy & Chrissy at Club Cameo. They were all in the MIA for Kimbella's 28th birthday party.
Yandy exchanged tweets this week with her publicist friend Anne Kristoff saying:
Girl break out the vaseline they already startin! RT @annekristoff: @yandysmith this is bad bc if people start ...
And Chrissy tweeted around the time of the alleged exchange:
I'm mad and bitches ain't safe !!!!!!!!!!!!!!!!!!!!!!!!!!!!!!!!!!!!!!!!!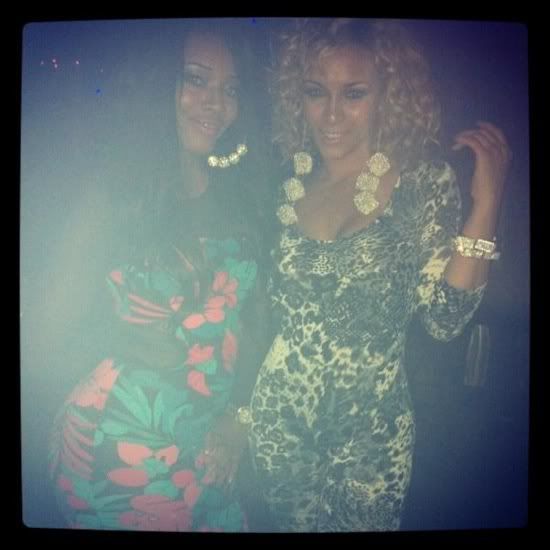 Our sources say jealousy and intimidation play a major part in the beef between the two. And some even believe Yandy, who has become close to Chrissy's nemesis Kimbella as they (pictured together above) share the same publicist and mangament, became the breakout star on the show. And we all know reality chicks don't like when spotlight is stolen.
Chrissy's camp didn't respond when we reached out for a statement.
But interestingly, Yandy & Kim's rep tells us they "cannot directly comment on this story due to the face that the incident allegedly happen during taping and the girls and management are under non disclosure agreements."
Co-star Emily B. didn't confirm nor deny, telling us she also can't speak on it due to her contract.
Based on the just released supertrailer, things indeed get extra heated between Chrissy and Yandi during season 2. Was Somaya on to something last season when she said Jim Jones was P-whipped? Or is Chrissy simply holding down her job of being Jimmy's woman? Time will tell...