WHAT'S REALLY HOOD? Mathew Knowles' Mistress Claims He Tried To BUY THEIR BABY For Beyonce & Jay....And Now Dates "Celeb Fit Club's" HARVEY?!
Oct 22 | by Natasha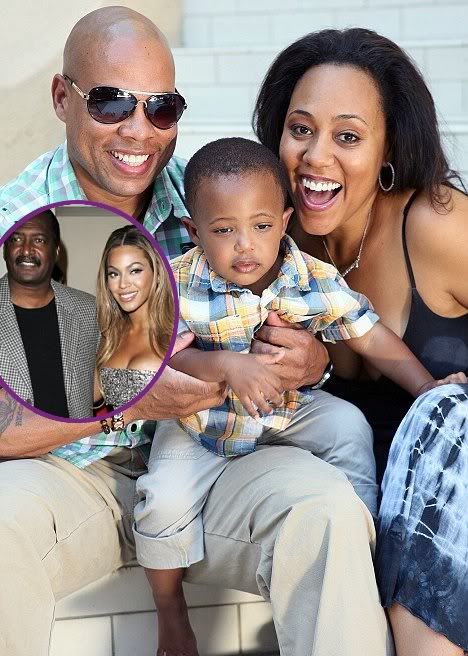 Oh what a tangled web...
Mathew Knowles' former mistress, Alexsandra Wright, who he made 20-month-old baby Nixon with, is making some outrageous claims about Mat trying to BUY her baby for his own daughter and son-in-law. And, on top of that, she's now raising their son with her new boyfriend--celebrity trainer Harvey Walden! Deets and the first official pics of Nixon inside...
Pappy Knowles' jumpoff tales just got more messy. In the new issue of tabloid Star magazine, Mathew Knowles' mistress of 18 months, 40-year-old Alexsandra Wright, is showing off her and Mat's baby, Nixon, for the first time. And she's also telling some eyebrow-raising tales about Mathew trying to buy their baby....for his own daughter Beyonce & her husband Jay-Z to raise. She claims to Star:
'My first thought when he asked me if I would give up our child to Beyonce and Jay-Z was, 'Are you out of your mind?'

'Nothing in the world, no amount of money would make me give up my child, you can't buy my child from me!'

'Maybe Mathew thought money could buy anything. I don't know why he suggested it.'

Alexasandra claims she recorded their alleged conversation, yet no recorded audio or video has been released...yet. It's unclear when exactly Mat asked her to give up the baby, if he did at all. And it's unclear as to whether Mat wanted The Carters to raise baby Nixon as their OWN child and/or in place of their own baby people are for whatever reason doubting they are actually having. Or if he wanted them to raise Nixon just because...for whatever reason. And this is if these convos even went down at all.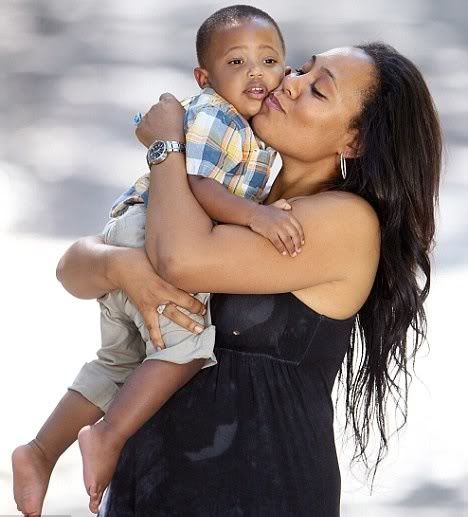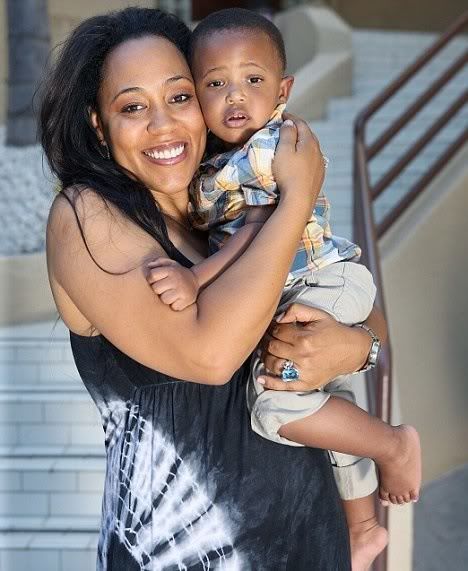 Alex says she and the 60-year-old Mat were living together in Beverly Hills while he and Tina were still married. And she filed a paternity suit in October 2009 when she was 6 months pregnant when Mat denied being the father. Yet she also says, Mat prayed for a boy and really wanted the child.
She also says she doubts if Beyonce, who reportedly hasn't spoken to her dad since she fired him as her manager several months ago, knew anything about Mathew making an offer to buy the baby.
'I don't believe that Beyonce or anybody else has a clue about what was flying out of Mathew's mouth. I don't think it was anybody but Mathew.'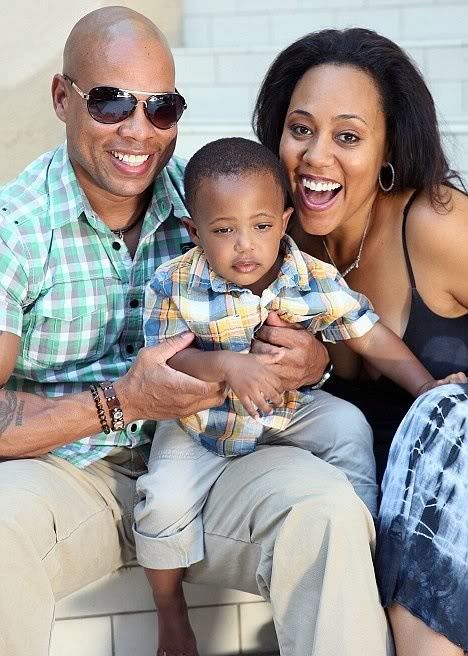 Meanwhile, chick has found a new man to step in--"Celebrity Fit Club" trainer Harvey Walden! If you remember, he dated contestant Kimberley Locke for 2 years, and they broke up March of last year. How did he and Alexsandra even meet?!
Alex is reportedly receiving child support from Mat, after she got fired from the Interscope exec job he got her that we exclusively told you about. But is she just telling fictional tales to get more money? Or will her story pan out as true? Time will tell....