Monica (Looking Pregnant), T.I. & Rapper Son Domani, Tiny, Ciara, Diggy, & More Hit The SCREAM TOUR In Atlanta
Oct 24 | by Natasha
Monica spent her pre-birthday with 2 of her fave guys--her sons Rocko, Jr. and Romello. She and her girl Tiny brought their kiddies to the Scream Tour stop in Atlanta last night. And Tiny's man T.I. performed and debuted his own new rap protege, his son Domani, aka G-Money.
Pics of the ATL celebs inside...
Monica and Tiny kicked it at the Fox Theater last night.
Monica looked like she was covering up her baby bump she has yet to confirm with her oversized sweater as she arrived.
And she also snapped pics with her fam and Jermaine Dupri (who brought his daughter and her friends along). J.D.'s daughter is getting so tall!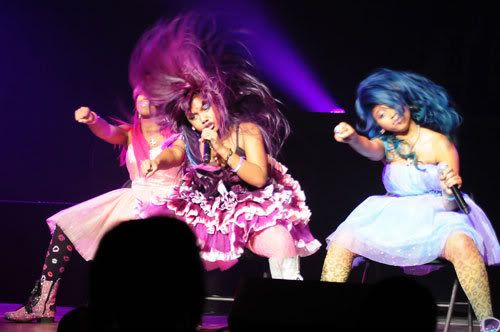 Tiny's fam seemed to take over the Scream Tour, which featured Mindless Behavior, Diggy Simmons, Omg Girlz, and Jacob Latimore. Her 14-yar-old daughter Zonnique hit the stage with the OMG Girlz, while her and TIP's oldest son Domani hit the stage as his new rap alter ego G-Money, and she also brought King along to watch.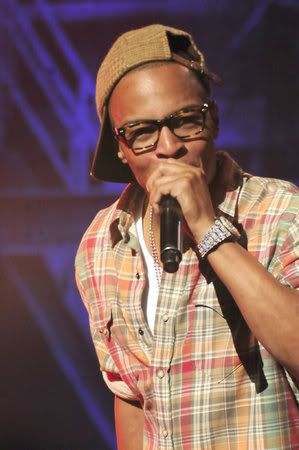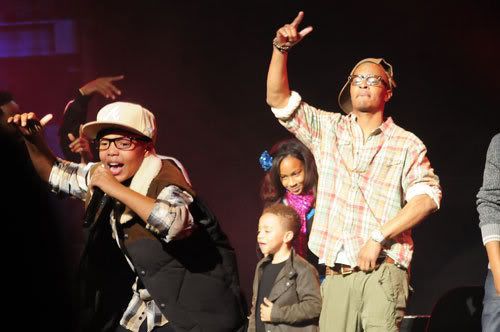 Indeed a family affair for the Harris folks.
ATL native Ciara surprised the crowd appearing on stage with Mindless Behavior.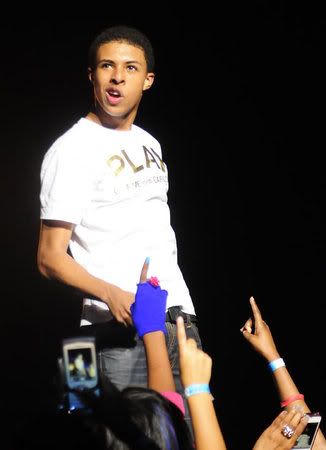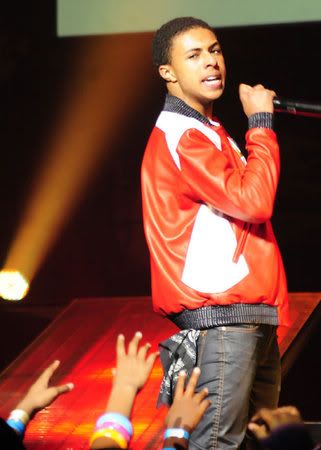 Diggy rocked the stage and drove the little girls crazy. Kandi Burruss tweeted that she brought her daughter Riley and her friends to the concert since they made straight A's.
Cracking up @ Riley! Diggy Simmons told all the single ladies 2 make noise & she's screamin.Then she looked @ me & said"I am single"9yrs old

Ha!
J.D. hit the stage as well. I'm sure the kiddies had some fun....
Photos: FreddyO.com/AccessAtlanta