Celebs hit a host of Halloween parties this weekend ahead of today--the official day of Halloween. Check out which crazy costumes your fave celebs rocked all weekend inside...
Holly Robinson Peete is hilarious as Lil Wayne. She brought her 2 vampire and ghoulish sons to the Keep A Child Alive Halloween benefit in L.A. last night. Tatted up, pants sagging, gold chains, dreds, the whole 9.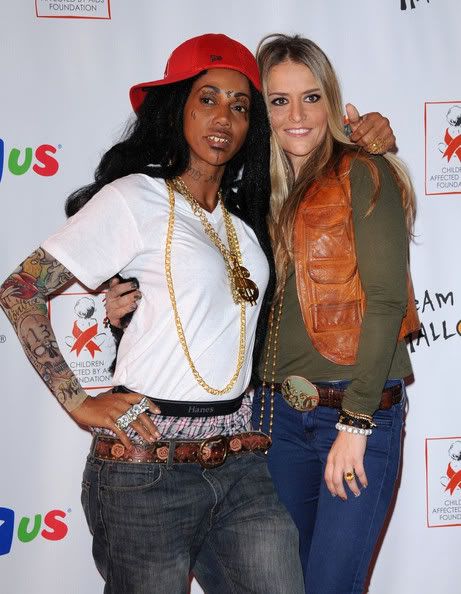 That damn Holly. But she wasn't the only Tunechi in the Halloween mix: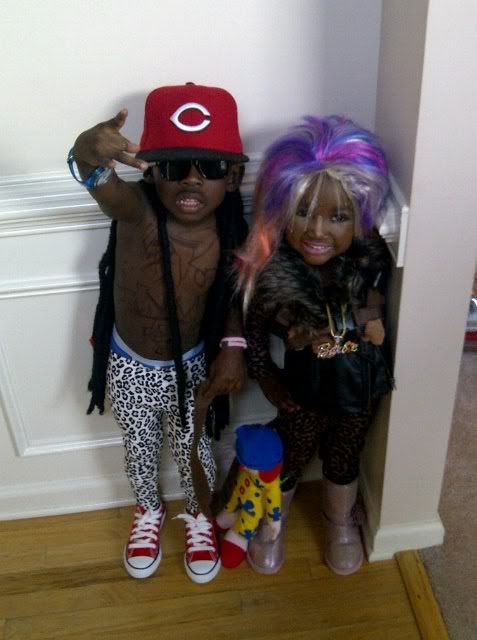 A little boy in ATL named AJ made Twitter celebrity status with his costume. Where did they even find jeggings to fit this lil boy?! Hands down--best Weezy costume period. Even his Nicki Minaj sidekick is hilarious.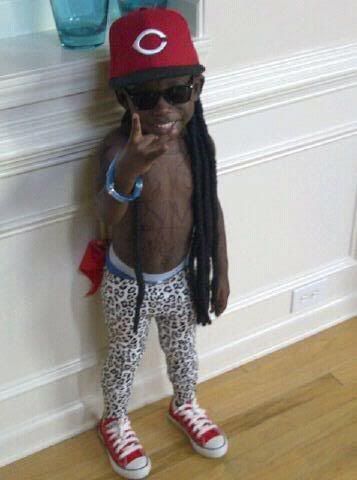 I CAN'T!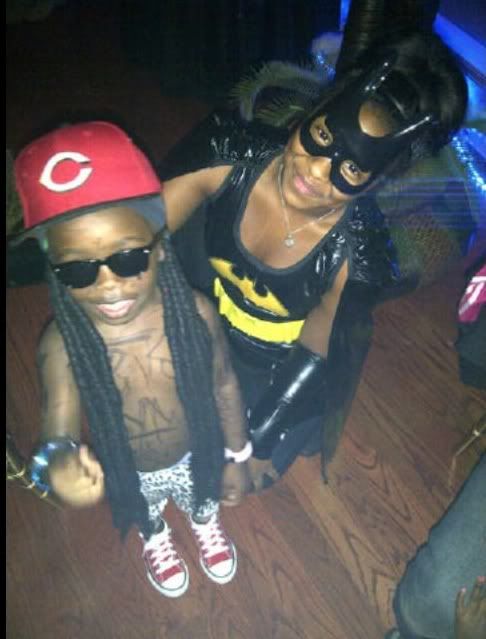 Toya's daughter Reginae Carter took pics with her young dad....kinda.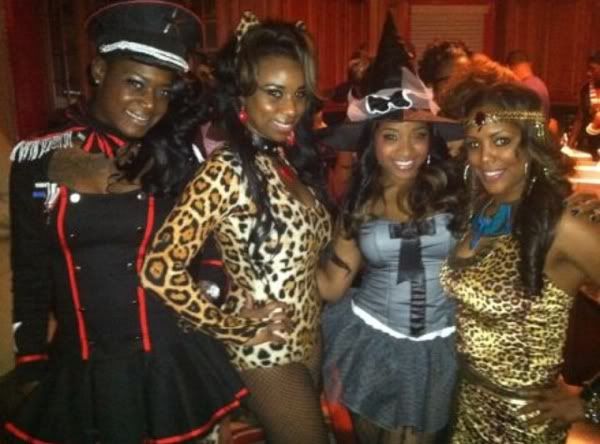 And her mom was Hermione Granger of Harry Potter at her surprise Halloween Birthday Bash last night.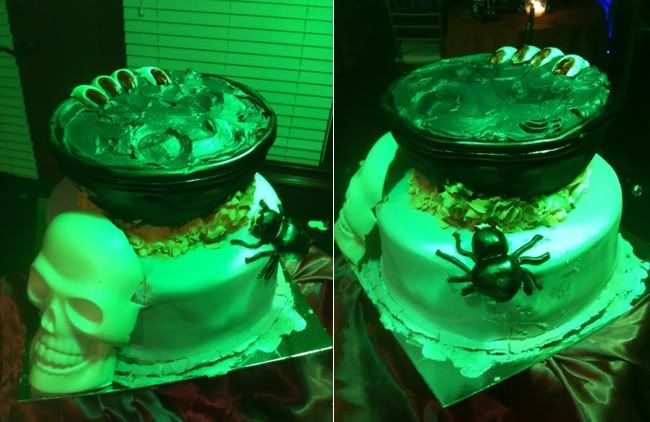 Toya's hubby Memphitz had another birthday cake--Halloween style--for her there too.
She kicked it with her bro Rudy and scary Superman Memphitz before going out: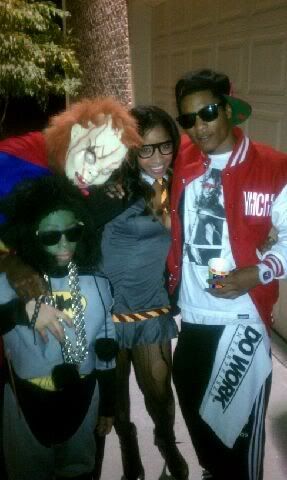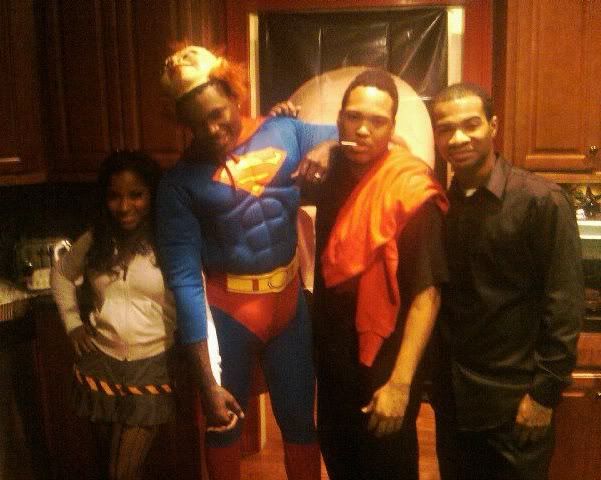 Ha.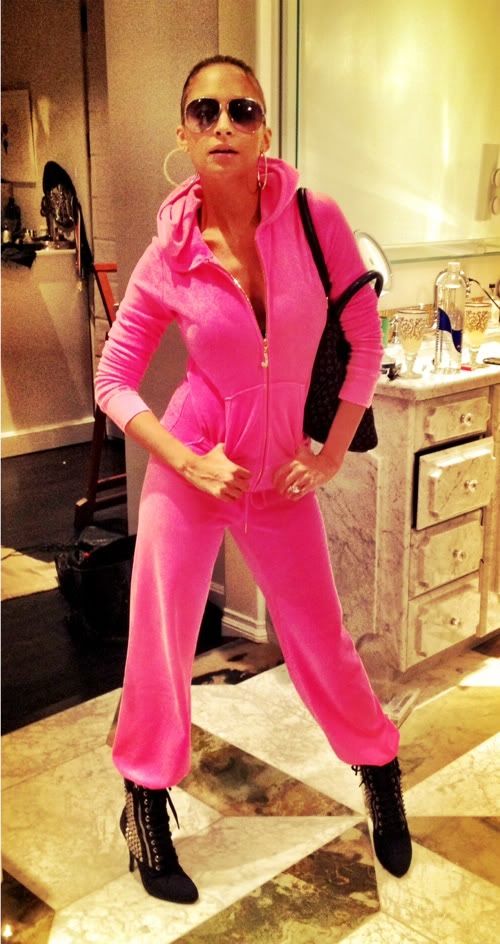 Nicole Richie tweeted "Don't be fooled by the rocks that I got..." She went as J.Lo circa 2002.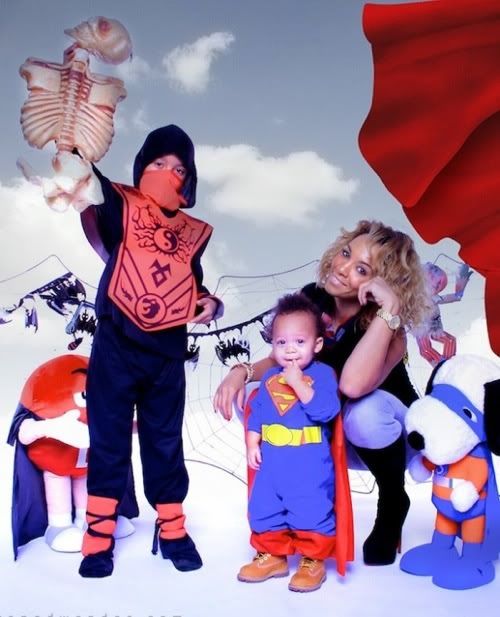 "Love & Hip Hop"'s Kimbella did a VIBE Halloween shoot with her sons Juelz Jr. (1) & Leandro (9) as SUPERMAN & NINJA.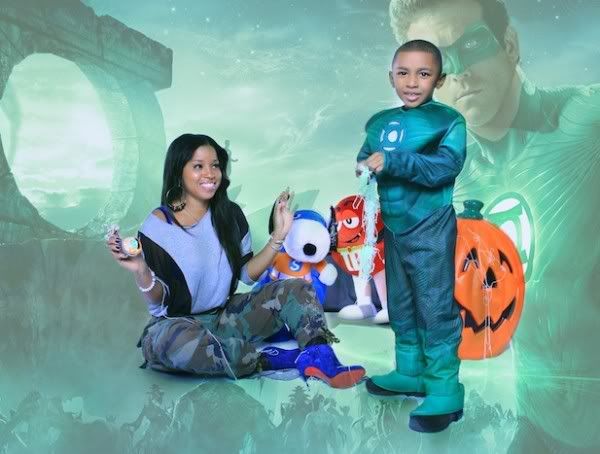 Mashonda's son Kasseem Jr. went as his fave superhero, GREEN LANTERN, for their VIBE shoot.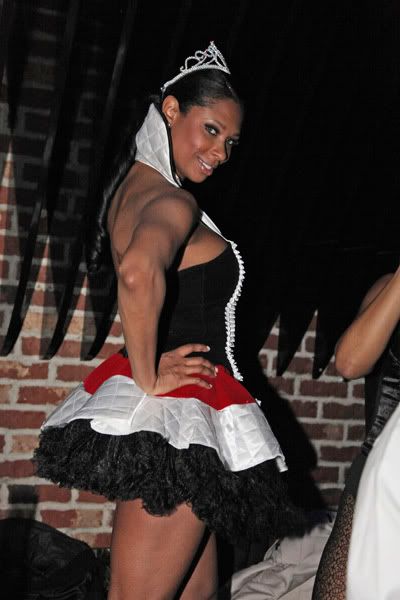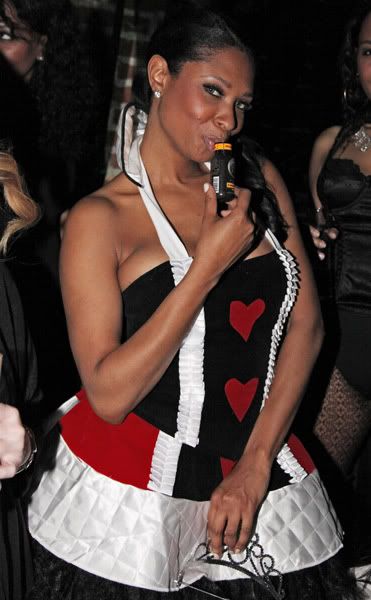 "Basketball Wives" star Jennifer Williams had her own party at Juliet in NYC. And she went as....the Queen of Hearts maybe?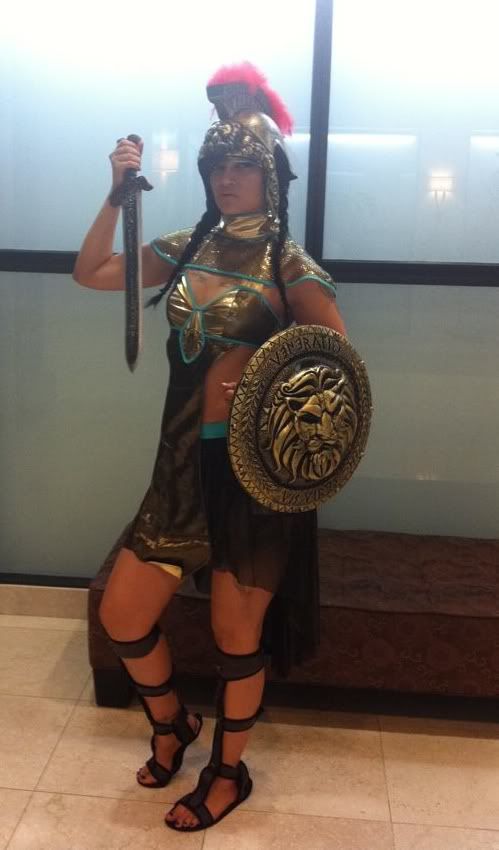 Rapper Charli Baltimore was in the Halloween mix with her Spartan from the movie 300 costume. Loves it.
Alicia Keys tapped into her husband Swizz Beatz' line of work and DJ'd a party rocking a military look. Or was she just being her hubby? Either or....
Singer Kimberley Locke went as Catwoman.
Actress Rashida Jones went as a cherry blow-pop: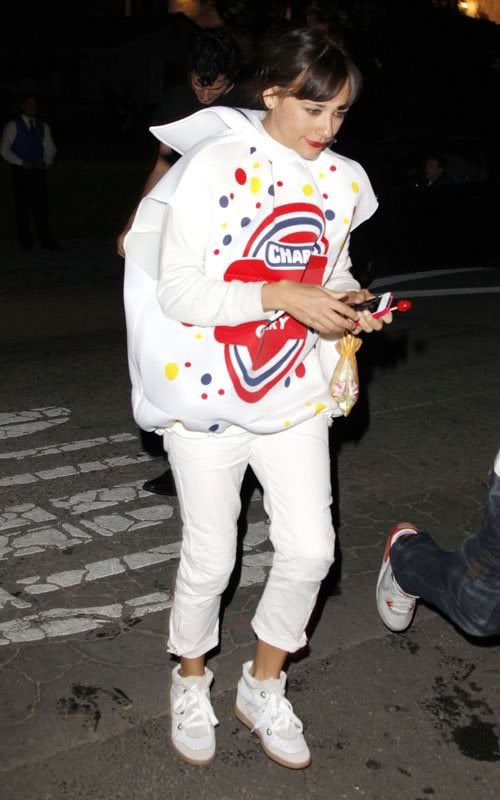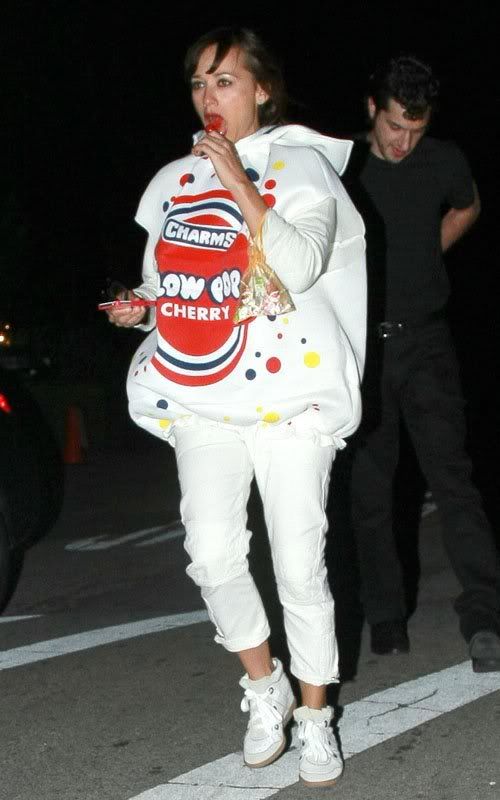 LOL.
Stevie Wonder hit Bette Midler's Hula-Ween party as a skeleton.
And they may not be YBF but interesting costumes to say the least: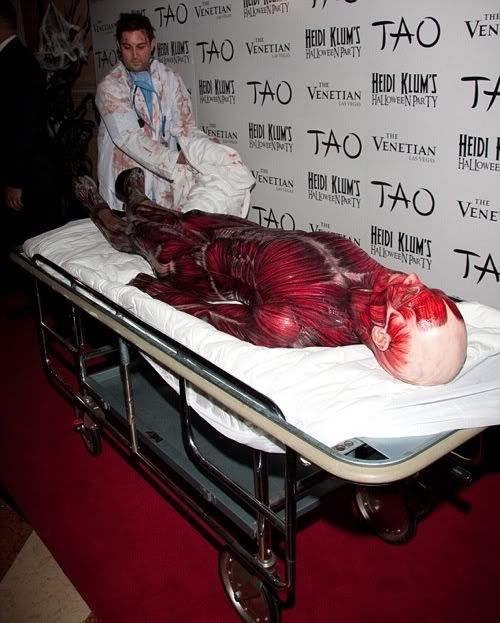 Supermodel Heidi Klum killed the whole game-literally--as usual. She went as a skinned dead body and had blood covered doctors roll her out on the red carpet of her big bash on Las Vegas on a gurney!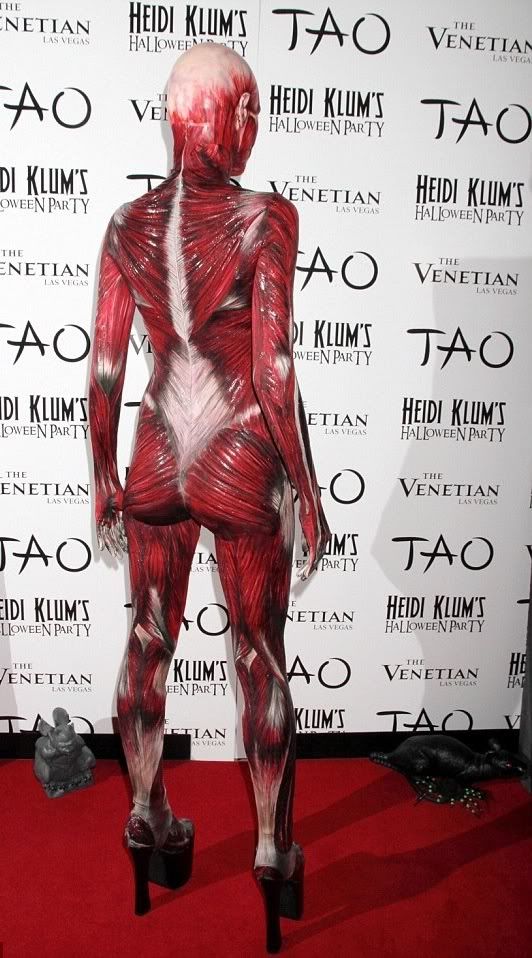 Wowsers. She has another bash in NYC tonight. Sure there will be some foolishness.
And Kim Kardashian decided to go as Poison Ivy from Batman:
She hosted her Midori Halloween bash in the middle of a snowstorm in NYC on Saturday.

So...who are your faves?