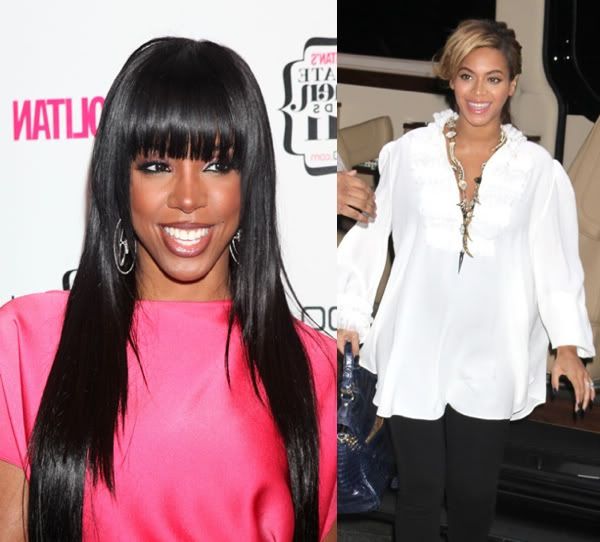 Kelly Rowland reportedly gave an interview to UK's BANG Showbiz recently. And she slipped up about the sex of the baby. Check out what she said inside...
It's a BABY GIRL for the Carters! According to BANG Showbiz that is. They report that Kelly Rowland slipped up about the sex of Jay-Z and Beyonce's baby during an interview with her last night in the UK at the 2011 Cosmopolitan Ultimate Women of the Year Awards as she accepted the award for Ultimate TV Personality.
We were busy checking out the validity of BANG Showbiz before reporting, and they don't publish their articles on their own site for free public consumption. Seemed a bit fishy, until another valid newspaper reprinted their whole interview article. Here's what Kelly had to say about Baby Carter on the way:
"I'm so happy for my sister and her husband. They're so happy in this moment right now, as they should be. They've made a little bundle of love, I'm so excited for them.

"I have no idea what I'm going to buy Beyonce at the baby shower because Jay is going to buy that little girl every single thing possible. She won't be spoiled but she will be very well looked-after.

"I'll be on hand for babysitting duties and I'm actually very good with messy diapers!"
Bey is about to snatch a wig for spilling the beans! Oh wells, congrats if true.
The "X-Factor" judge was also just named this year's BBC 1Xtra Live tour headliner. Kelly's management has not yet responded to our validation requests about the interview.