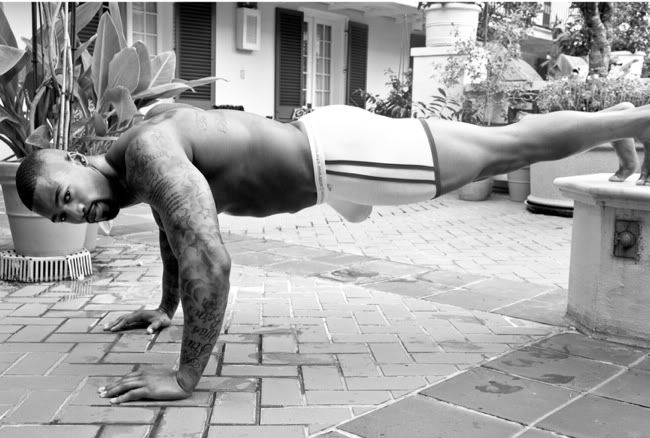 Why....yes, I do think I'll take a nice long look. We've got some pics for your Evening Swexy pleasure. Decide if this Atlanta Falcon's got what it takes to have a full fledged modeling side hustle inside...
Atlanta Falcon Ray Edwards stands at 6'5 and is 270 pounds of pure yumminess. And he's showing it all off in his upcoming 2012 body baring calendar. You've seen some of the pics, but not yet the revealing one above. Yes please!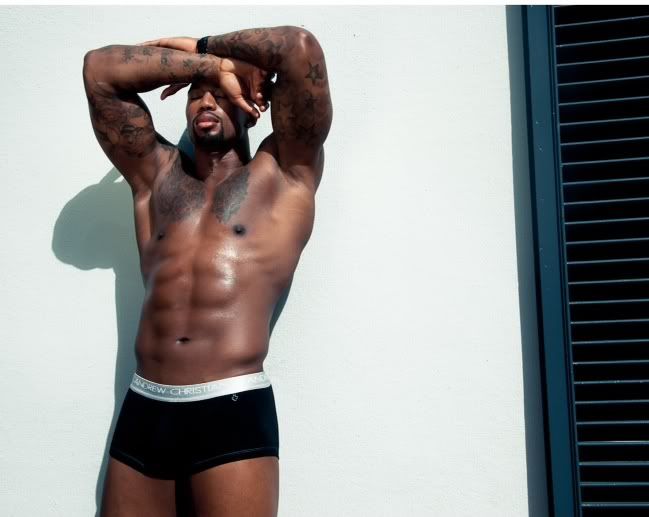 How does this 26-year-old Defensive End keep fit? Besides signing his name recently on a 5-year $30 million NFL contract, including $11 million guaranteed? He boxes with a trainer.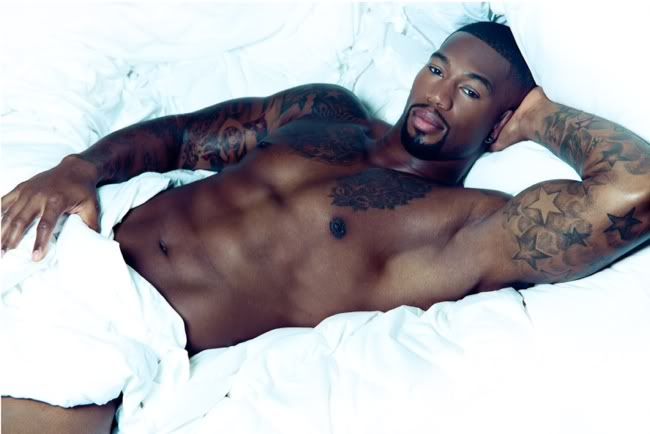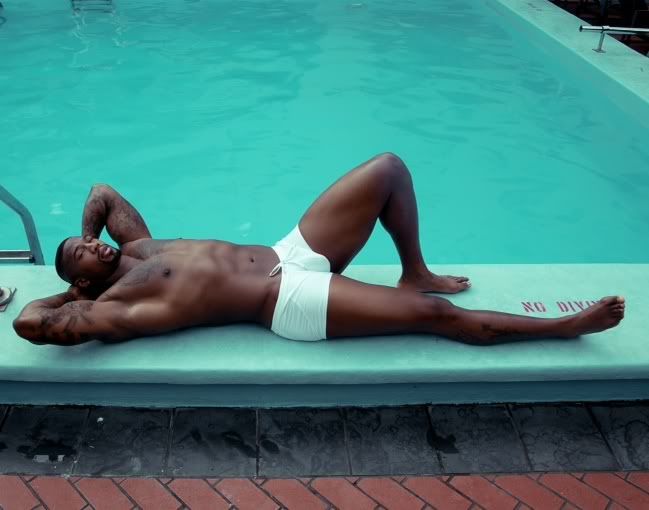 You feelin' all this?
The Randomness:
1. It's the final hours to vote TheYBF.com as BEST SOUL SITE for the 2011 Soul Train Music Awards! CLICK HERE TO VOTE! Vote multiple times in all your different browsers!
You fabulous ones crashed their site earlier today (15 minutes after we put up the post) by voting so much...gotta love that! Thanks to all those who have already voted!