JUST ASKIN? Are Diddy/Cameron Diaz, Eva Longoria/Matt Barnes Or Zoe Saldana/Mystery Man Hooking Up?!
Nov 17 | by _YBF
The rumor mill is buzzing with celebrity hookups and Diddy, Eva Longoria and Zoe Saldana are at the top of everyone's list. Find out who they may or may not be hooking up with and decide what YOU believe inside....
Diddy and Cameron Diaz
Since 2008, people have specualted that the pair were each other's booty calls. And it seems like the phone is ringing off the hook. The pair were spotted at NYC's Catch on Oct. 24, and folks say, they were "inseparable -- they had their hands all over each other." They, another eyewitness told US Weekly that on Nov. 11, the two had lunch at Scarpetta in Beverly Hills and they were "making out, acting romantic." But reportedly, they're also working on a film together currently. Hmmm.....
Hooking Up Or Just Friends?
Eva Longoria And Matt Barnes
Since he and Gloria announced their split, Matt Barnes has been seen with Eva Longoria. Eva claims the two have a mutal interest in charity work (they both raise money for cancer) and that's all it is. But Eva was recently spotted picking up Matt from LAX.....hmmmm. Do you sit in traffic to pick up your co-workers from the airport?
Hooking Up Or Just Friends?
Zoe Saldana/Mystery Man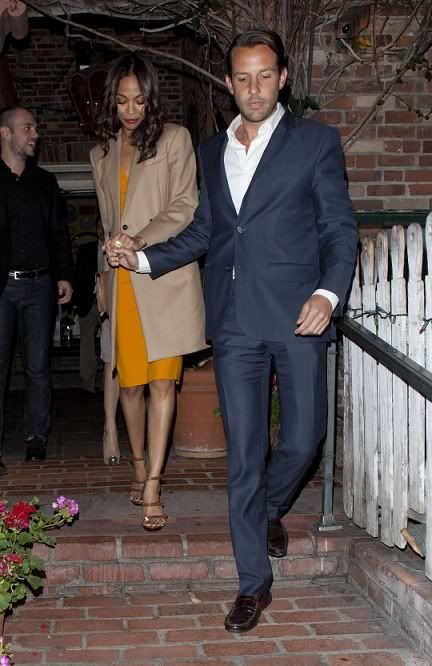 And since actress Zoe Saldana ended her engagement...like 5 minutes ago...she was spotted at the Michael Kors Boutique event in LA last night with a gorgeous mystery man. Perhaps he is a business partner or simply a friend. Or maybe more. What do you think?
Hooking Up Or Just Friends?
You decide....