Rihanna stopped by "The Ellen Show" to tape an upcoming appearance that airs on Monday. She donned one of her pre-Holiday gifts, a Snuggie, and talked about the type of men she likes to date.
Check out the pics, plus her first tv performance of "We Found Love" on "X-Factor USA" last night, inside....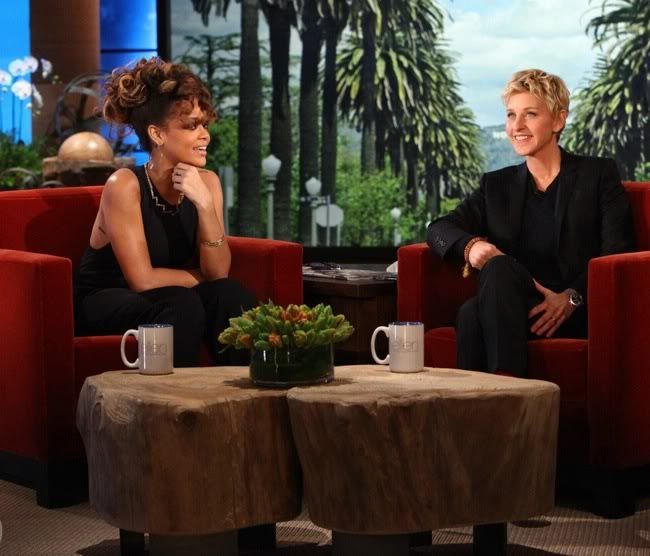 Ellen Degeneres gave Rihanna a special Ellen Snuggie so she could get some rest over the Holidays, so Rihanna donned it for the interview. Ha! Rih dished about loving an aggressive man saying:
"I like men that are more aggressive but mysterious but I like a man to be very sure. I like them to be sure of themselves and know that you're the man. I'm the lady and the only way for us to make this work is for us to play our roles. You know, I can't really be the man for you. I don't want to have to be. I'm the man at work all the time."
The episode airs this coming Monday in preparation of the Talk That Talk album dropping Tuesday.
The 23-year-old pop chick also hit the "X-Factor USA" stage last night for the Results Show to perform her new single "We Found Love." Check it.
By the way, you can now check out a full stream of the TTT album here. You feelin' it?