The holidays are all about spending time with and appreciating your loved ones. So Rihanna decided to give her fans a personal look inside her family life with her mom and "Gran Gran". Check out footage from her previous trip to Barbados inside....
Rihanna's clip is narrated by Jay-Z as he describes how important family life is to keep artists grounded and to make them who they are.
In the video, Rihanna surprises her grandma with a Cartier ring after recalling a time when she saw a ring she wanted to get for her, but knew there was no way she could save up enough money to get it.
Rih also revealed earlier this week that her fave Thanksgiving food is candied yams..."with a side of Birthday Cake." She also tweeted yesterday:
HAPPY THANKSGIVING! #imthankfulfor the blessing of life, it means u have a 2nd chance!And all the people n my life, Friends Fam Fans Foes
And how did she spend her Turkey Day?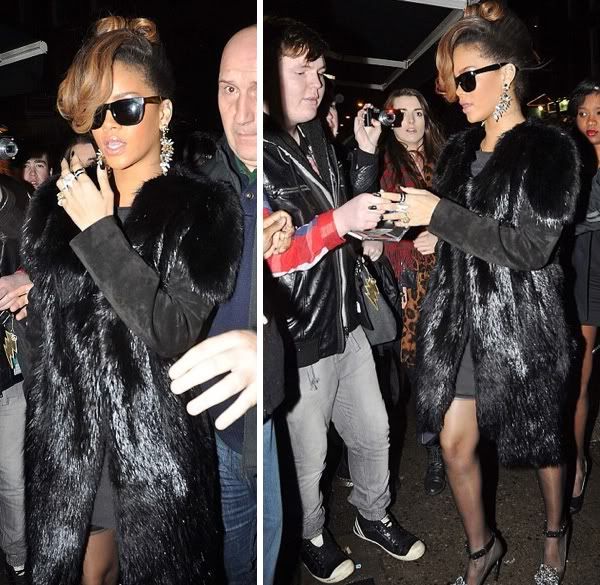 Hosting an impromptu Thanksgiving dinner for 100 guests, including her entire band and crew, at O'Donoghue's pub on Merrion Row in Ireland. According to the Daily Star, she chose a menu of clam chowder soup and a turkey dinner with mash, vegetables and cranberry sauce as part of her menu. Plus macaroni and cheese, sweet potato mash with marshmallow sauce and apple cobbler with biscuit crumble.