The Obamas' 'Small Business Saturday' Shopping Day & B-Ball Game
Nov 27 | by Natasha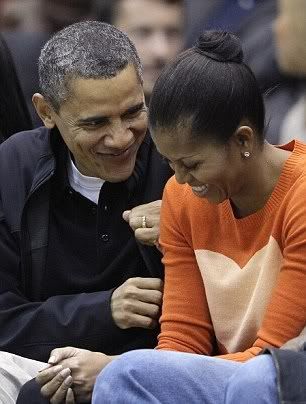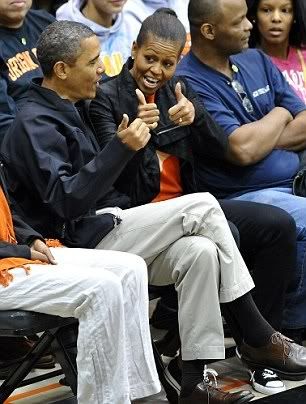 The Obamas got cutesy and giggly on the sidelines of the NCAA Oregon State Beavers and Towson Tigers game yesterday. The First Couple spent Small Business Saturday shoppng with Sasha and Malia, then sitting courtside to cheer on Mrs. O's head coach brother.
Pics inside...
The President and First Lady hopped on Helicopter 1 to head to Maryland to watch their brother Craig Robinson, Oregon State's head coach, beat out Towson yesterday afternoon. First Daughters Sasha and Malia were there a few rows behind mom and dad to cheer on their uncle as well.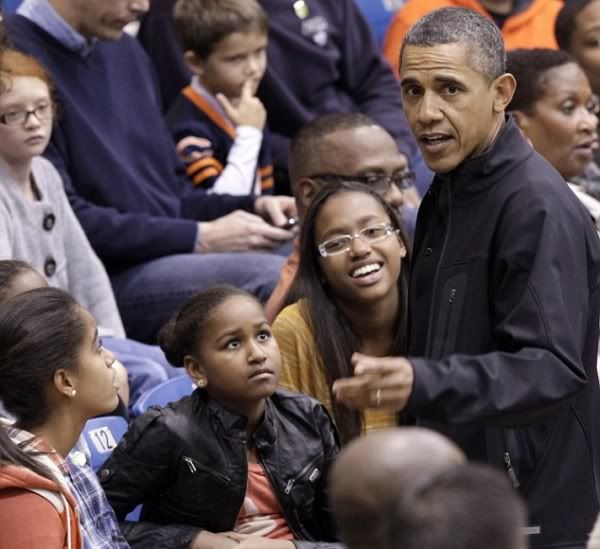 First Lady Michelle looked cute in her orange heart sweatshirt and hair bun, and clearly her hubby thought so too.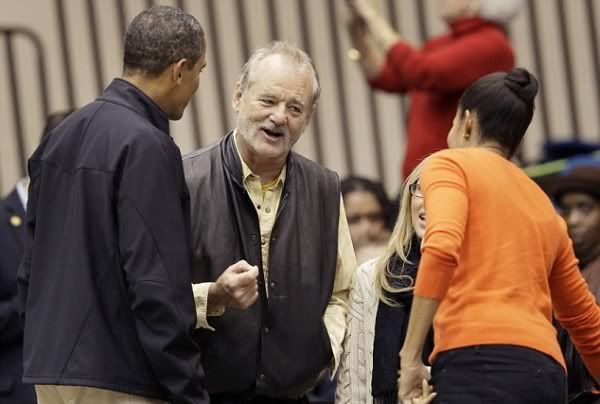 The Obamas kicked it with actor Bill Murray.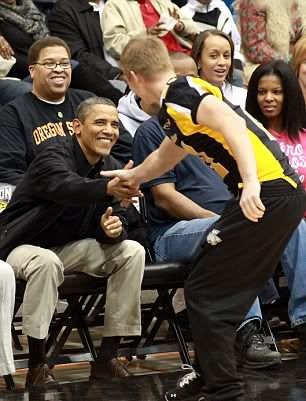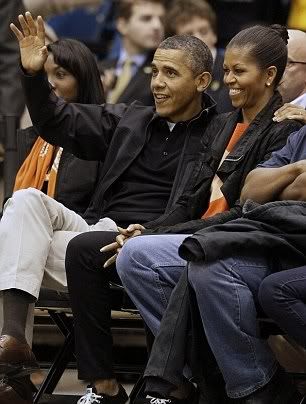 And waved to the crowd.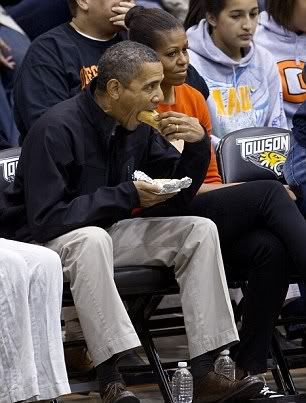 Gota have some eats.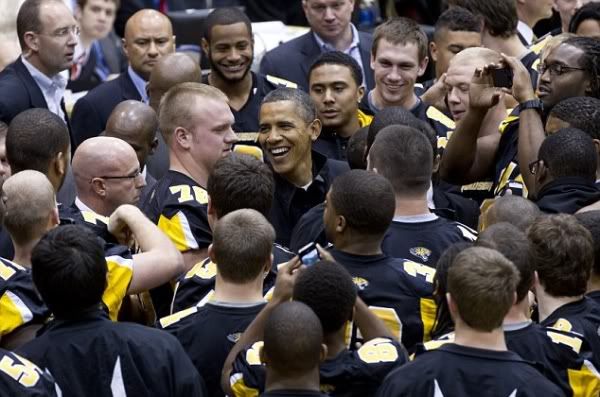 When members of the Towson University team spotted the First fam, they swamped them at halftime.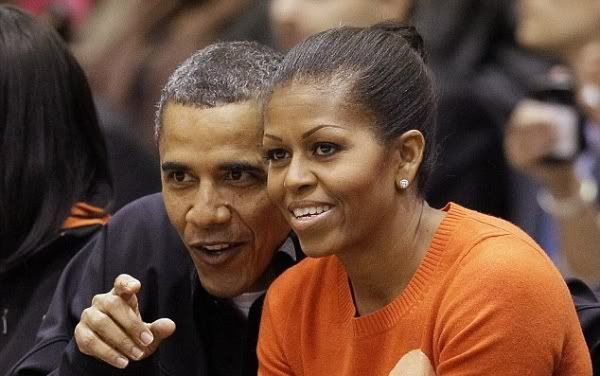 Loves them.
Earlier in the day, The Prez stopped by a small book store in D.C., Kramerbooks, to celebrate Small Business Saturday with his daughters: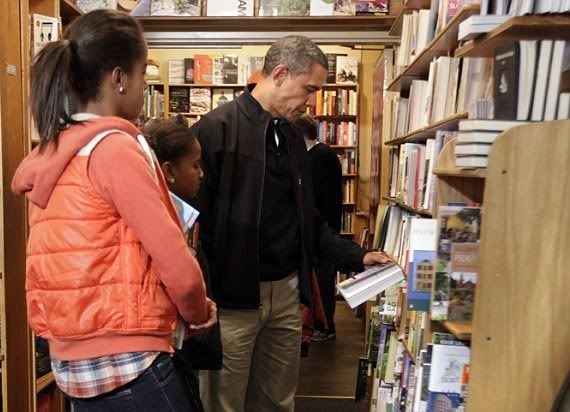 He picked up a hardback copy of Descent into Chaos: The U.S. and the Disaster in Pakistan, Afghanistan, and Central Asia. The book, by Pakistani journalist Ahmed Rashid, critiques America's foreign policy and 'failed war on terror' following the September 11 attacks.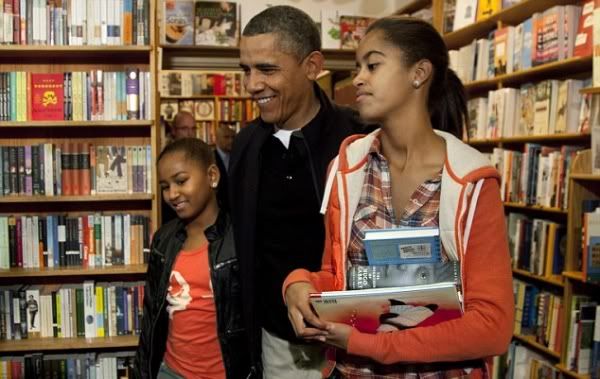 And the girls kept it light with the picture book Everyone Poops and Diary of a Wimpy Kid: Cabin Fever.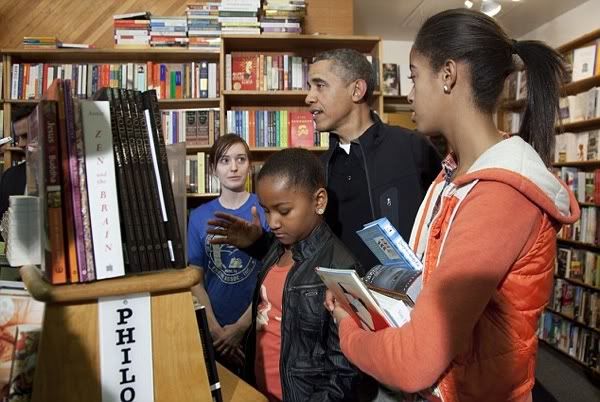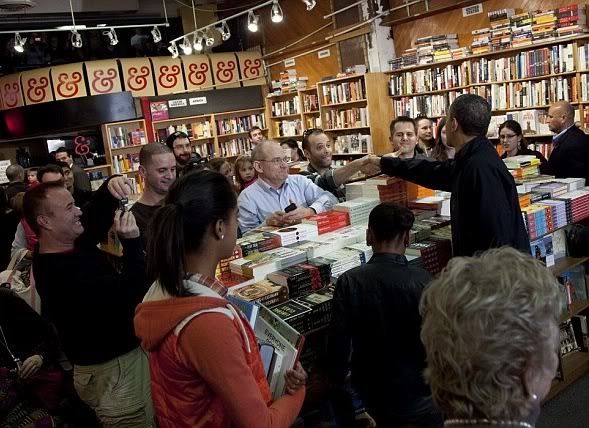 Cute!