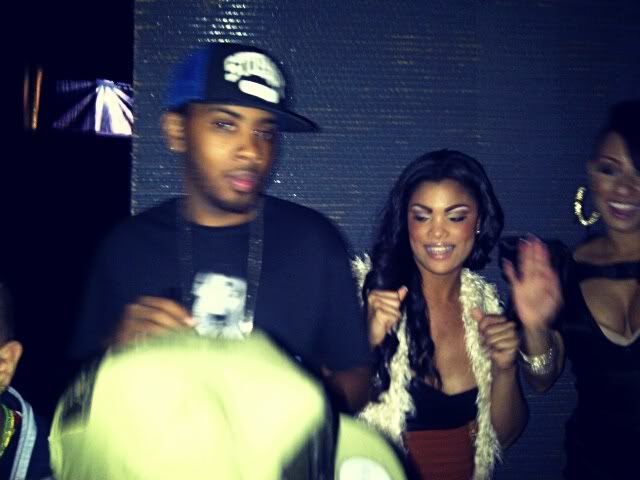 After recently being involved in an (almost) sex incident scandal with a transsexual named Julisa who claims he made it very clear to Young Simmons he was actually a man, JoJo Simmons is trying to prove his manhood. And apparently, that involves dancing and partying with buck naked strippers in Houston.
Check the pics inside...
This past weekend, Houston "rapper" Hazel-E (she's friends with "Bad Girls Club" chicks and other girls who try their damndest to be relevant) had a party at The Billionaire Boyz Club to celebrate getting released from her Texas based label The Swisha House. Apparently this was big news in the H?
Anywho...JoJo Simmons, Quincy Brown, and their friends Darnell Robinson and SODMG artist JBar all hit up the party too. Afterwards, they rolled to Platinum City strip club for some T&A and bottle poppin'. And THIS went down:
Hazel, who's in the white, tweeted: "#noscandal here! cosignin." Alluding to the transsexual hoopla we're sure.
We're told everyone left the club, except JoJo. He stayed while the DJ hyped him up. But before he could make it out he got hemmed up by owners & security gaurds for a minor money discrepancy. WOMP. We're told he "refused to call the cops then paid his street dues" and went on his merry way. Whatever that means.
What will the Rev say...