"Basketball Wives: LA" Gets A Second Season Of Drama, Jackie Christie Pitching Her Own Show To BET
Dec 07 | by Natasha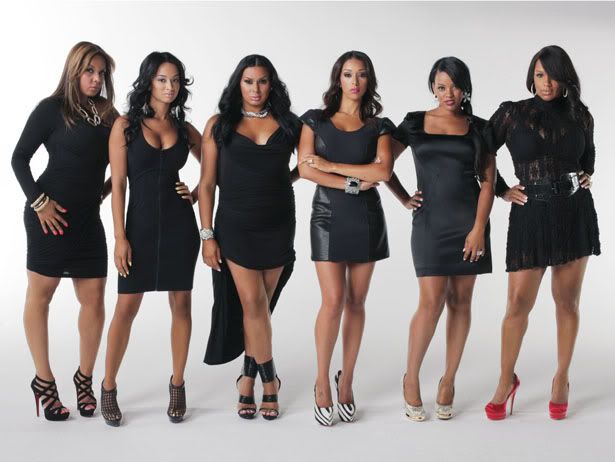 If you weren't feeling the L.A. Basketball Wives, too bad. Because they've officially been granted a season 2. Deets inside...
Oddly enough, I could stomach these "Basketball Wives: LA" chicks for a whole season. But couldn't watch past 1 and a half episodes of the original "Basketball Wives" in Miami. If I'll be watching Season 2 is still in question. But the show will indeed be returning to VH1 for a season 2, this according to The Insider. The site reports:
VH1 will be producing a new season of their successful show, and apparently all that reality-show drama wasn't enough to scare Jackie Christie away because we're also told the season's most talked about wife, will be returning.

Jackie will have a full plate in 2012 as she prepares to release her new book aimed couples, and how to focus on intimacy. We're also told she just shot a pilot for BET.
Jackie Christie is the first wife to officially sign on, and chick must feed off drama because nan one of her castmates were even speaking to her by the end of this first season. This (along with Laura getting back with Gilbert and sis Gloria breaking up with Matt) should make for some interesting tv. I have a feeling Matt and Glo will be back together--conveniently--before the premiere though.
And Jackie's (above with hubby Doug Christie at their first wedding) shopping a show to BET? Lord help us and her "how to stay married" tutorials...
The Randomness:
1. Denise Vasi speaks on filling the "Single Ladies" void left by Stacey Dash. Story
2. T.I. & Tiny raked in a whopping 2.8 million total viewers for their "The Family Hustle" VH1 premiere. And received 4.3 million total viewers when combined with its 11PM encore.
As for the second episode--3.1 million total viewers. When combined with the 11:30PM encore, the episode brought in over 4.5 million total viewers. Congrats!