Rihanna In The New "Battleship" Movie Trailer, Gets Fitted For Diamond Fangs
Dec 10 | by Natasha
Rihanna is making her big screen debut in the upcoming movie "Battleship." And for the full length trailer that's just been released, she's not looking like her normal self, but is getting plenty of screen time unlike the first trailer.
Check it, plus her new behind the scenes grill fitting, inside....
The 23-year-old stars alongside Liam Neeson, Alexander Skaarsgard, Brooklyn Decker and Taylor Kitsch. The film has gotten scathing early reviews and labeled as a "Transformers at sea." The plot surrounds a group of international navy ships coming under attack from an alien enemy during 'international naval war games.'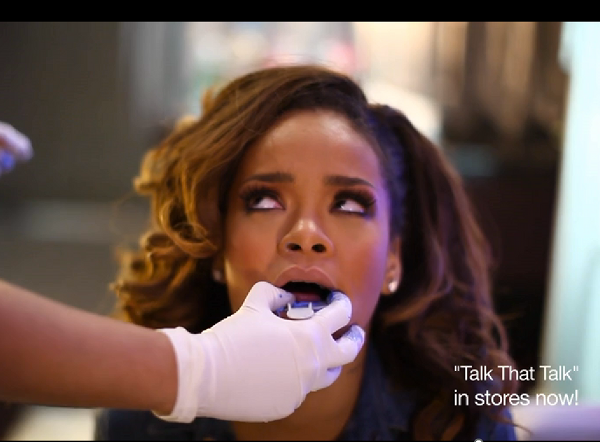 And Rih just uploaded a video from her Dublin LOUD tour stop yesterday. And you can see her getting fitted for a bottom row grill...complete with diamond fangs.
"No teeth." Funny funny.