MUSIC FAB: Beyoncé WORKING On 5th Album?! + ALL Mathew Knowles' Artists Have Been BANNED From Radio One!
Dec 20 | by _YBF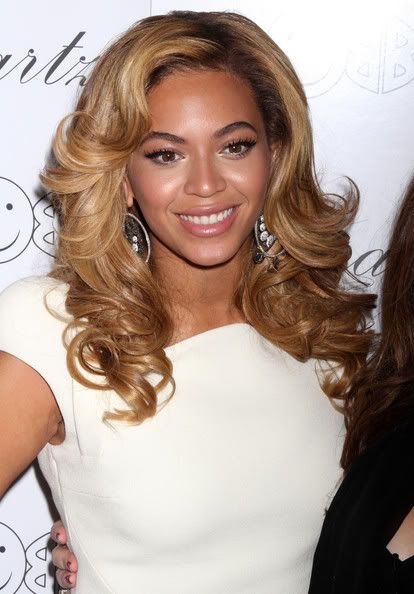 Rumor has it that Beyonce is already in the studio working on album number five! Get the deets inside and find out about Mathew Knowles' artists getting banned from Radio One by owner Cathy Hughes.
Does she ever slow down? Apparently not since not even pregnancy has stopped Queen Bey from starting her fifth album.
The Dream, who wrote her mega hit "Single Ladies" and a few of the tracks on her 4 album, recently revealed that the two are re-teaming for her next project.
"She's ready to work, She's crazy! She never stops doing anything. I don't know if [pregnancy] is going to slow her down. She's just incredible with doing things, I don't know how she's going to do it, she's just a maniac... in a good way."
Good luck on the next project Bey! I'm sure the baby will inspire some great tracks.
SIDEBAR: We all want Beyonce to be "great" but don't we also want her to take some time off and enjoy motherhood? She has accomplished way too much for homegirl to slip our minds. But do you boo!
And in other Knowles news....
We told you earlier that Beyonce was no longer working with Mathew Knowles. Now Cathy Hughes and her radio/tv empire have turned their backs as well.
Cathy Hughes' cable channel TV One is suing the BET Network, MTV and Music World Music for violating its exclusive rights to the Essence Music Festival. Mathew Knowles' Music World Music is in the mix because his company brokered the deal for the Essence Music Festival broadcast with TV One.
But now, Mathew is being accused of re-issuing the content BET, MTV and BET's Centric Network despite TV One's four-year exclusivity agreement. Messy......
So in response, Radio One has pulled all of Knowles' Music World songs and artists from their radio stations nationwide.
"All Radio One personnel were told to pull all Music World artists out of rotation immediately and indefinitely! We were told that the mandate came straight from Ms. Hughes and that there would be ramifications for anyone playing or mentioning a Music World artist or song on air," said one Radio One employee.
Damn!
And this could hurt Mathew because his company primarily focuses on gospel music as the employee added,
"Radio One owns at least 12 gospel stations across the country – that's the majority. It's hard for artists to sell CD's without radio airplay! Right now Music World definitely isn't getting any from Radio One. Le'Andria Johnson's song 'Jesus" was in heavy rotation on Radio One stations one day and the next day she wasn't getting any spins. New music by Trin-I-tee 5:7 and Micah Stampley, as well as recurring hits by Brian Courtney Wilson have been pulled as well."
Things done in the dark....