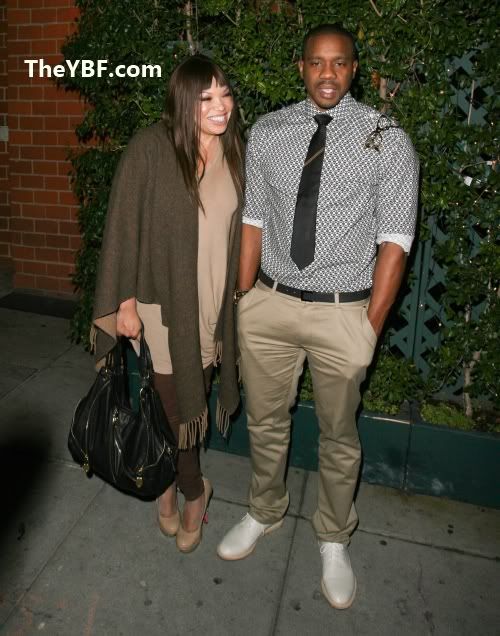 Hubby & wife actor duo Tisha Campbell & Duane Martin were spotted grabbing dinner at Mr. Chow's in Beverly Hills last night. Pics of the couple, plus hottie Ray Edwards breaks up with his video chick, inside...
These two still look so in love! Tisha has been working as a star of Lifetime's new series "The Protector." Word ha it the popular show was just cancelled after its first season, but no official word from the network yet. Either way, Tisha looked in great spirits as she grabbed dinner with her hubby of 15 years last night.
The 43-year-old is looking better than ever. Her 46-year-old hubby Duane hasn't aged a bit either. She recently gave an update about her illnes--which she said last year was at least in part sarcoidosis--tweeting:
Well,,,back on the prednisone booooo! I fought the good fight tho :0) it's only temporary it's time to put on my boxing gloves Fo real now.
The mom of two isn't letting it keep her dowen though.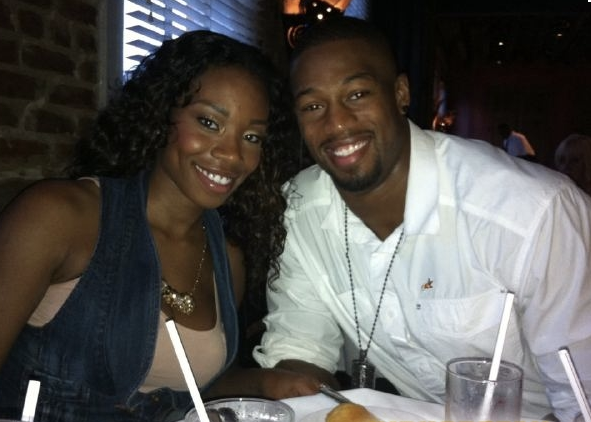 And in breakup news, Atlanta Falcon star Ray Edwards--yeah, the one who had everybody drooling over his new calendar--is single again. And right before the playoffs. His video and booty model (ex)girlfriend Lastarya Tucker posted her single status on Facebook last night:
Lastarya was last seen at his game against her hometown team The Saints this past November. And they seemed to have spent NYE together as she posted this sexy message to him:

Oh wells. I'm sure she'll find another sponsor in no time. As for you folks trying to offer consolation to Ray, he's having a Meet And Greet and calendar release party at Justin's in Atlanta, Tuesday, January 10th at 7p.