BABY MAMA DRAMA: Chris Bosh STILL Can't See His Daughter Trinity
Jan 09 | by Natasha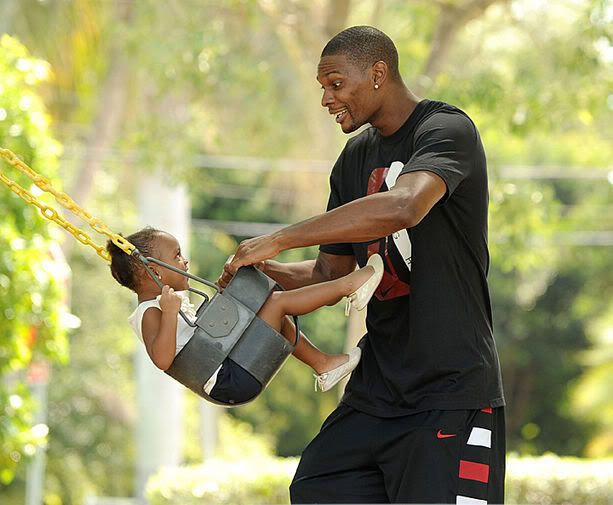 Last year, Chris Bosh went through hell trying to see his 3-year-old daughter Trinity. And after several court battles with his ex, Allison Mathis, he was finally allowed to have Trinity come to his NBA Finals game and exhibition game. But the drama is still ensuing and Chris claims Allison is still keeping Trinity from him.
Deets inside...
Chris is still in a battle with his baby mama Allison over getting time with their daughter. He claims Allison is up to her old tricks and not abiding by the agreed custody arrangement. So he hasn't seen his daughter properly in months. TMZ reports:
Bosh alleges Mathis has repeatedly either ignored his requests to see 3-year-old Trinity or only allowed him to see her for fewer days than their custody arrangement dictates.

Bosh filed docs a few months ago to have Mathis held in contempt and a court date had been set for July 12. But Bosh recently requested to have that date moved up because he says it conflicts with training camp for the U.S. Olympics team. A judge has yet to rule.
Is Allison being spiteful Chris went and actually married Adrienne this past summer? Or is there more to the story? Hmmm...