"Red Tails" FLIES Into #2 Slot With $19.1M!
Jan 23 | by _YBF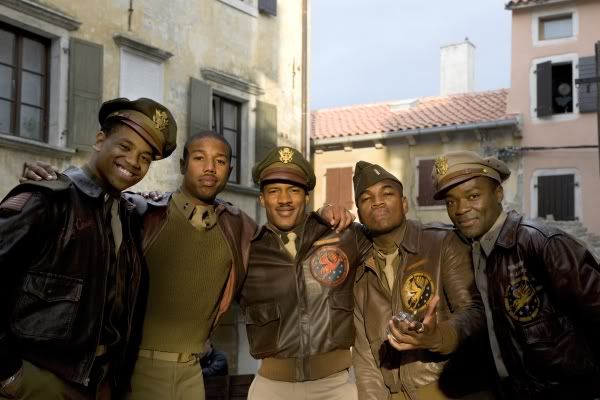 Red Tails flew into the number two spot at the box office this weekend raking in $19.1M. Deets inside and watch Ne-Yo talk about his role in the movie and his upcoming album.
Red Tails and the story of the Tuskegee Airmen made over $19.1M at the box office this weekend. We told you earlier how important the performance of this movie, with a $58 mill budget, was to the future of Black Hollywood movies. And it looks like folks indeed did go out to support. It came in second to Underworld Awakening, which raked in $25.4 mill.
Though some movie critics trashed the film, there's still time for it to pick up speed/momentum and become a blockbuster hit.
Here's how the rest of the box office played out:
1
Underworld Awakening
SGem
$25,400,000
2
Red Tails
Fox
$19,100,000
3
Contraband
Uni.
$12,200,000
4
Extremely Loud & Incredibly Close
WB
$10,545,000
5
Haywire
Rela.
$9,000,000
6
Beauty and the Beast (3D)
BV
$8,556,000
7
Joyful Noise
WB
$6,075,000
8
Mission: Impossible - Ghost Protocol
Par.
$5,540,000
9
Sherlock Holmes: A Game of Shadows
WB
$4,805,000
10
The Girl with the Dragon Tattoo (2011)
Sony
$3,750,000
And in other Red Tails news...............
Singer/actor Ne-Yo recently gave an interview about his role in Red Tails, working with George Lucas, and his upcoming album, The Cracks In Mr. Perfect. Watch it above.