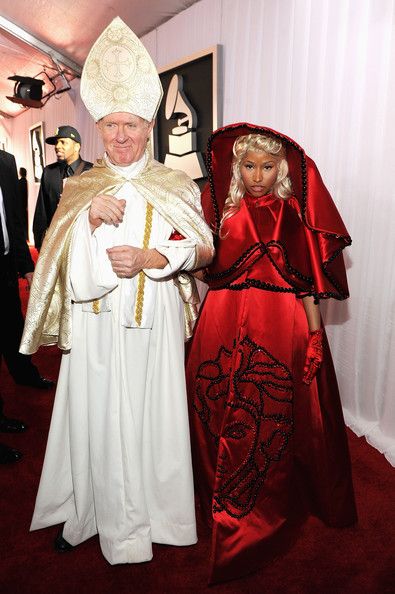 Oh darling Nicki. Ms. Minaj went the costume-y shock-value route tonight on the 2012 Grammys red carpet. And opted for this blood red Ateleir Versace cape dress, embellished with the Versace Medusa in black beading. And she even had priestly props to boot.
Decide if we love it inside...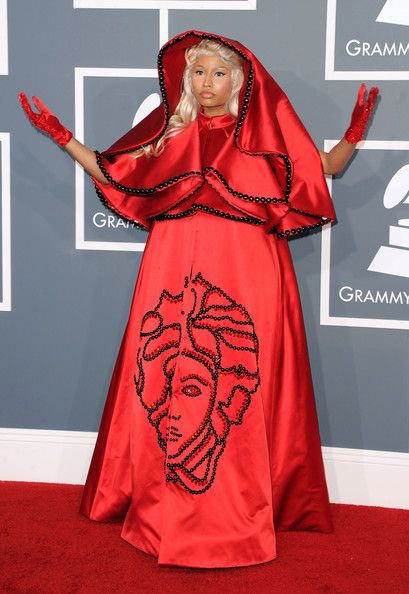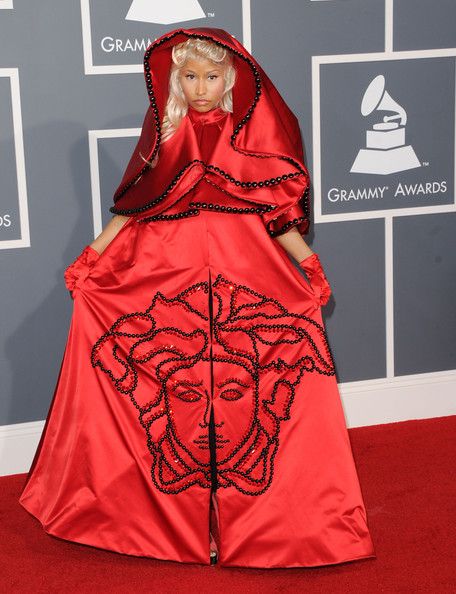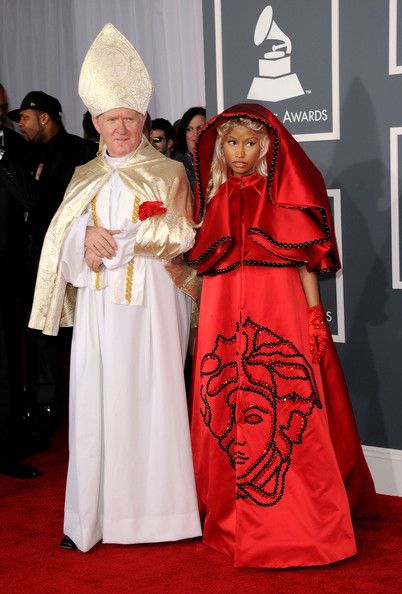 Guess Bishop Long was busy.
In a split red cape with black beaded embellishments, Nicki Minaj went Lil Red Riding Hood on our asses for tonight's red carpet. Some loved it, many hated it. Still have a feeling she's rocking another dress underneath this. Time will tell. But you decide.
DO WE LOVE IT?!