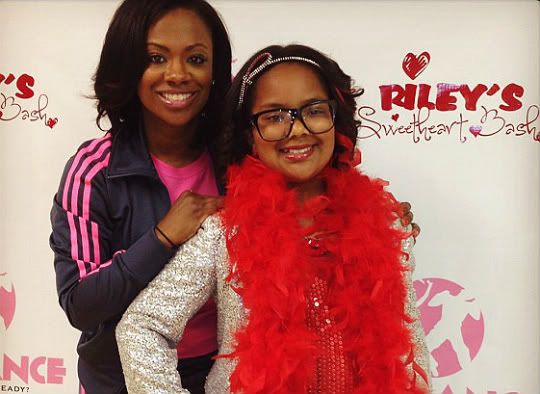 "RHOA" star Kandi Burruss recently tweeted some adorable pics of her daughter Riley from her "Sweetheart Bash." See the pics inside and see Riley and her dad on their way to a "Father-Daughter" dance.
Kandi Burruss threw her 9-year-old daughter a party dubbed "Riley's Sweetheart Bash" recently as she and her friends celebrated Valentine's Day.
Kandi tweeted, "Look at Riley & her friends at @LetsDanceAtl. @mrglamrocksoul put together a Valentine's party 4 them."
Besides the bash, Riley attended another important dance party recently....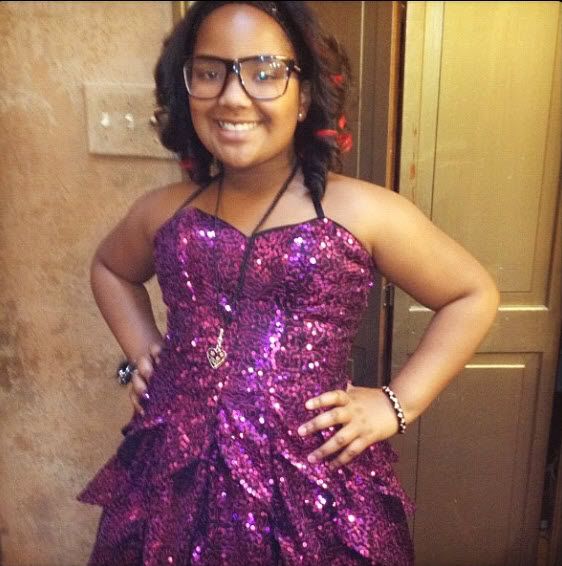 Kandi also tweeted pics of Riley heading out to a "Father-Daughter" dance with her Dad (who's trying to build a better bond with Riley). She tweeted,
"Riley is going to the father daughter dance with her dad. Things r moving n the right direction!"
Sweet! Great to see Riley having fun with her Dad!