Eve TALKS Fave Femcees (And Makes It Known Iggy Azalea Isn't One)+ Ashanti PERFORMS For The Morning Riot's Anniversary
Apr 09 | by _YBF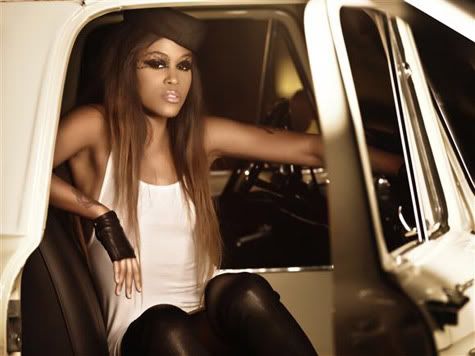 As sge prepares her musical return, Eve recently addressed how she feels about the new crop of female MCs and the beefs between Lil' Kim/Nicki Minaj and Iggy Azalea/Azealia Banks. Find out what she said inside and see Ashanti performing for The Morning Riot's 3-Year anniversary.
While working on her Lip Lock album, Eve took the time to talk about her place in music with The Women of Hip-Hop and she also shared her opinions about female MCs beefs between Azealia Banks and Iggy Azalea, and Lil' Kim and Nicki Minaj.
On her new music:
"I'm gonna throw out a viral single at the end of this month before the official single. I'm probably gonna throw out a couple records before the radio single. My whole goal for this record, since it's been so long, I wanted to make sure that my core audience didn't feel like Eve completely forgot about us and went to another side. I feel like this record is well rounded. It has enough of the hard street stuff, it has some radio stuff, but it also has some stuff that people can listen to when they're feeling down."
On new female rappers:
"I like Azealia Banks. I think her style is dope. If you listen to her lyrics, she knows how to wordplay and I think that's cute. I'm not really into the Iggy Azalea chick. I can't really fuck with her music, but her look is crazy. I just can't believe it."
On her dream collaboration:
"Lauryn Hill has always been my one dream collaboration. She to me is so dope lyrically. Unfortunately, she's just in a place right now mentally, but that would be a dream come true."
On which five female MCs she would put on a record:
"I would definitely have to get Missy [Elliott]. I would definitely have to do Kim 'cause I never got to do a record with Kim. Azealia Banks, I like her. A lot of people want me to hate on Nicki and say crazy things about her. I ain't got nothing to say about her. Until somebody names me by name, then I don't feel like nobody [is talking] about me. I wouldn't have a problem putting her on a record."
On the Lil' Kim vs. Nicki Minaj feud:
"It's not about publicity. It's about wanting that respect. I think maybe that's where Kim is coming from, like, you're doing your thing right now and no one can take that away from you, Nicki—we all see it—but at the end of the day, if it wasn't for Kim, she wouldn't be here and that shit is real."
Listen to the interview here:
And in other music news....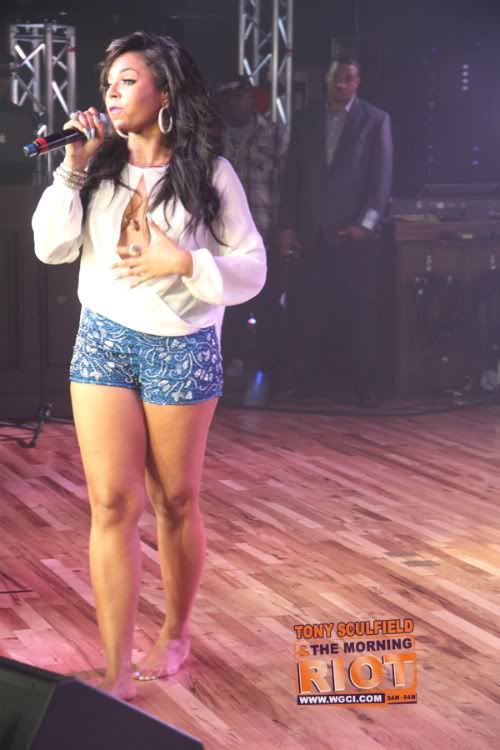 Ashanti kicked off her shoes and sang her heart out for WGCI's Tony Sculfield and the Morning Riot's 3-Year Anniversary Party last week. She's also getting ready to drop Braveheart on April 24.
Watch her performance below: