KeKe Palmer POPS OFF About Twitter Death Hoax + Tyler The Creator BLASTS Rah Digga AGAIN!
Apr 09 | by _YBF
KeKe Palmer would like you to know that despite a twitter death hoax, she is VERY much alive and is tired of people posting Twitter death rumors about celebrities. See her popping off on Twitter inside and see Tyler the Creator talking more smack about MC Lyte and Rah Digga...
Recently, a fake CNN tweet hit the web saying actress KeKe Palmer died in a car crash. And it didn't take long before it was trending.
Of course, it was all a Twitter hoax and KeKe Palmer was very upset about it. She took to her own account saying that things like this really upset folks' families:
She continued....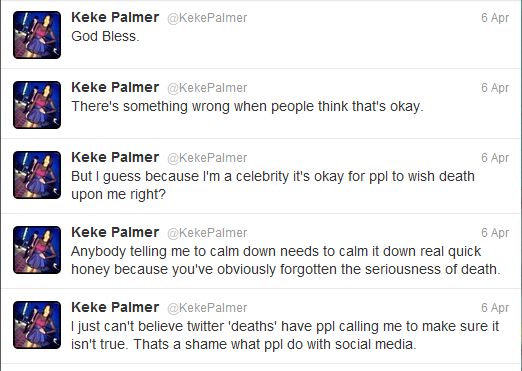 Sad that an 18-year-old can handle social media more maturely than most very grown adults.
And in rap beefs......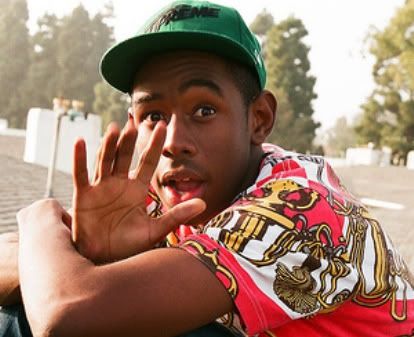 We told you earlier about Rah Digga popping off on her own diss track about Tyler the Creator's disrespect . And now, he has responded AGAIN. First, he talked about his MC Lyte diss saying,
"I don't know if she's gay or not," Tyler told DJ Drama. "It was a joke. But if she took offense, so be it -- I'm not gonna apologize, but I didn't mean for her feelings to get hurt. Usually people in that position, you'd think they would laugh it off and go on with their day. But I guess she caught feelings. I didn't mean to do that, but whatever."
And in what seems to be a response to Rah Digga, he said on Twitter.....
Sigh.....