FIRST GLIMPSE: Nicki Minaj's Pepsi Commercial Promo Still
May 03 | by _YBF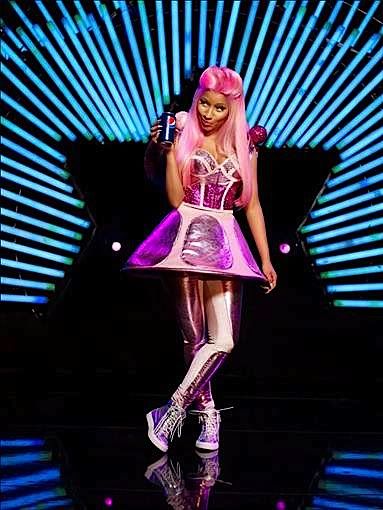 Nicki Minaj recently shot a campaign for Pepsi and we have a look at one of her final pics inside........
In an ad set to debut Monday, May 7, Pepsi will release "Now in the Moment," a new commercial to support their global campaign, "Live For Now."
The ad features Pepsi Next ambassador Nicki Minaj and a newly remixed version of "Moment for Life."
In other news, the rapper is set to appear on "Ellen" May 9th and will hit the road for a 15-date North American tour kicking off July 16th in Chicago and wrapping Vancouver. You goin'?
The Randomness:
1. Congrats to DWTS champ J.R. Martinez as he and his girlfriend, Lauryn Anabelle, just welcomed their baby girl Belle yesterday!
2. Wiz Khalifa now has a July 27th court date after getting popped for weed a second time yesterday in North Carolina after authorities found weed in his vehicle afte rhis concert.