SPORTS: Mike Vick & Fiancee Kijafa's NEW Wedding Details + Derrick Rose Spotted Post-Surgery--And He's Out For A Year!
May 16 | by Natasha
Mike Vick is making good on his promise to marry his jewelry line owner fiancee Kijafa Fink. Earlier details released this past January were correct in regards to the wedding locale & season, and now more details have been spilled.
Deets inside, plus Deion Sanders' new child support order and an update on injured Chicago Bulls star Derrick Rose, and it's not looking good...
Wedding bells are a-ringin'! According to the NY Post, Mr. Vick and his bride-to-be will be entertaining 300 guests this summer at Miami's Fontainebleu hotel for their nuptials. And June 30th is the date.
The Philadelphia Eagles QB is inviting plenty of his friends from his team as well as former coach & his current mentor Tony Dungy, and reportedly, the guests have already started receiving their invitations. On a side note, damn this man is fine!
Fontainebleu is the same hotel Miami Heat star Chris Bosh & wife Adrienne wed last summer.
In other sports news, a fan caught Chicago Bulls star Derrick Rose at his condo at Trump Towers in Chi-Town yesterday, after his intense ACL surgery: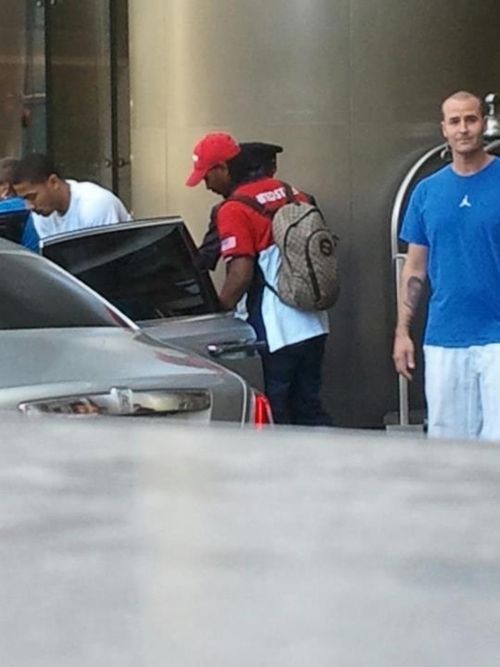 And the Bulls--who got knocked out of the playoffs last week by the 76ers--received some bad news about their major star. Not only will he not be repping Team USA in basketball in this summer's Olympics as planned, but doctors told ESPN the 23-year-old will be out approximately eight to 12 months. But they did state the surgery went extremely well. Hope this doesn't affect his $250 mill 14-year Adidas contract.
SPORTS BONUS: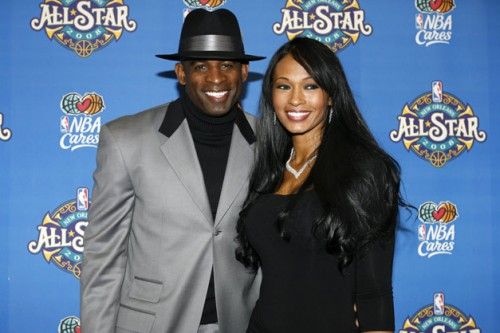 Deion Sanders has to pay $10K a month in child support to Pilar, according to TMZ, now that all the fight night drama has settled. Which further proves he does not have temporary custody--but shared as Pilar said in a recent statement. And he has to pay her legal fees. But no spousal support as of yet. Must be the money....
Pics via Tumblr/SPLASH