MUSIC FAB: Fantasia GOES LONG In Virginia & Covers Prince + Kalenna's New "Put It In The Bag" Video
May 29 | by Natasha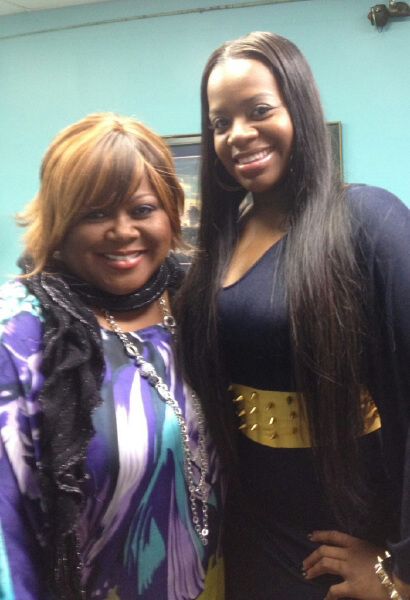 Fantasia switched up her look for this weekend's performance in Virginia. Check the pic and video inside, plus Kalenna's new video for her hardcore track "Put It In The Bag."
Fanny performed this past Saturday at the Umoja Festival in Portsmouth, VA. Shirley Murdock stopped by and offered up some support. She tweeted about her and the "As We Lay" singer:
Me and Shirley Murdock after my show. God sent her right on time!!!!
Check out a shoeless Fanny belting out "Free Yourself" and Prince's "KISS" below:
Former Dirty Money chick Kalenna's new hard club track, ft. B. Simm, where she's rapping about the money, the cars & the clothes, now has a video. Check out "Put It In A Bag" above. Not the Kalenna you're used too. The track appears on her mixtape Chamber of Diaries available now.