DIVORCE DRAMA: Allen Iverson Wants Judge To Throw Tawanna In JAIL For RANSACKING His Home!
May 30 | by _YBF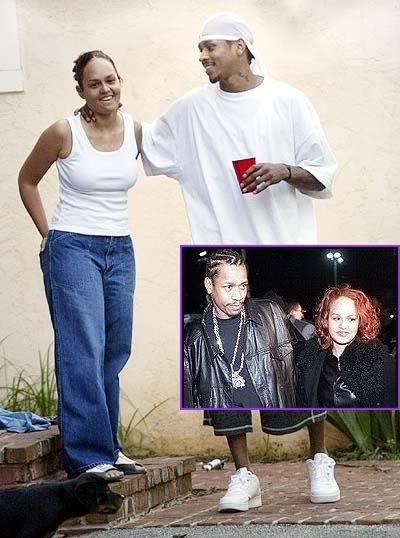 Allen Iverson and Tawanna Iverson are STILL FIGHTING. And now Allen wants Tawanna thrown in jail for ransacking his house. These two. Deets inside....
Despite "getting it in" a while back, Allen and Tawanna Iverson are still very much UNHAPPILY married and are still heading towards divorce. But now, Allen wants Tawanna thrown in jail. He says she ransacked his house while he was out of the country playing basketball in Asia (this according to new legal docs).
Allen recently filed a motion in Georgia, according to TMZ, for contempt saying that when he returned home, his place was totally gutted! DAMN!
According to the docs, he says she got away with furniture, art, memorabilia and cash and now she won't return them! He wants a judge to hold Tawanna in contempt for harassing him and leave her in jail until he gets his stuff.
We'll keep you posted........