Mariah Carey was spotted at the airport in France with "Dem Babies" yesterday. See the pics inside and a photo of J.R. Martinez's new baby girl....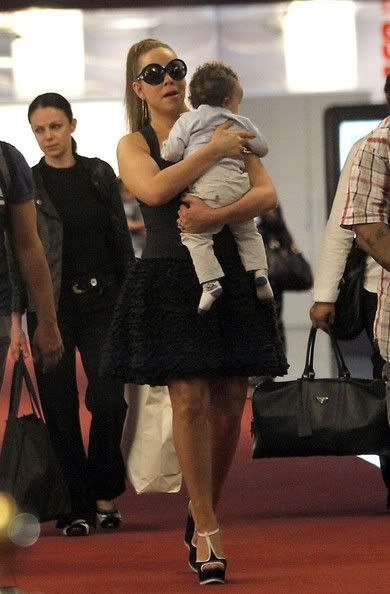 Mariah Carey, who performed in Monaco recently, was spotted with Dem Babies at Nice Cote d'Azur airport in France yesterday.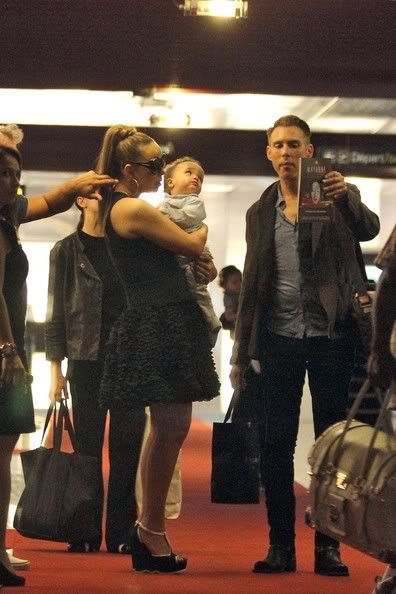 The singer rocked a cute ruffled black dress as she held Moroccan (with Monroe not far behind).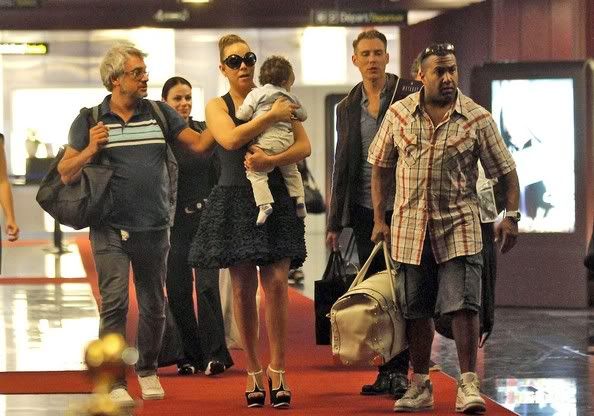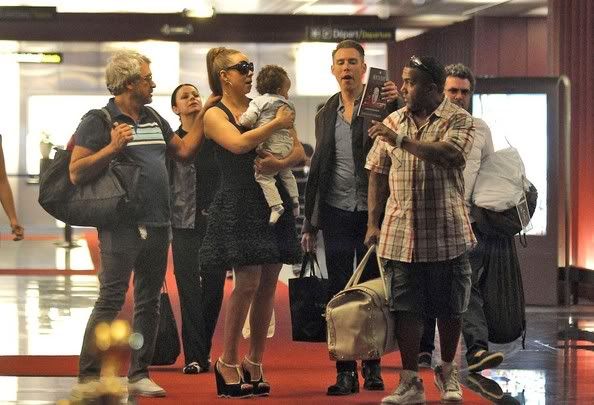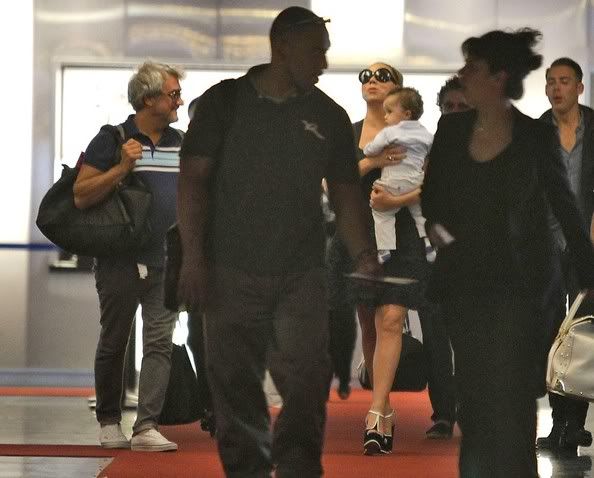 She tweeted recently, On my way home, hope I make this plane so I don't miss Nurse Jackie: ) Only MiMi could walk through an airport like this and it seem totally normal.
In other baby news...
Actor and "DWTS" winner J.R. Martinez showed off his adorable daughter Lauryn Anabelle (with girlfriend Diana Gonzalez-Jones) in the latest issue of PEOPLE. He told the mag, "I just love to hold her. I kiss her non-stop all day long." In PEOPLE's June 18 issue, he continued,
"The minute she was born I was like, 'This is where I'm meant to be.' I felt excitement and love and it was all about her. I'll be holding her and think, 'This is my daughter' — it's language I'm still getting used to."
As far as Lauryn's sleeping goes, he said, "It's been easy so far. She's eating, sleeping six, seven hours a night. It's crazy!"
How cute!