DRAMA UNFOLDING: Details From Chris Brown's Bloody Bottle Action FIGHT ALLEGEDLY With Drake & MMG!
Jun 14 | by Natasha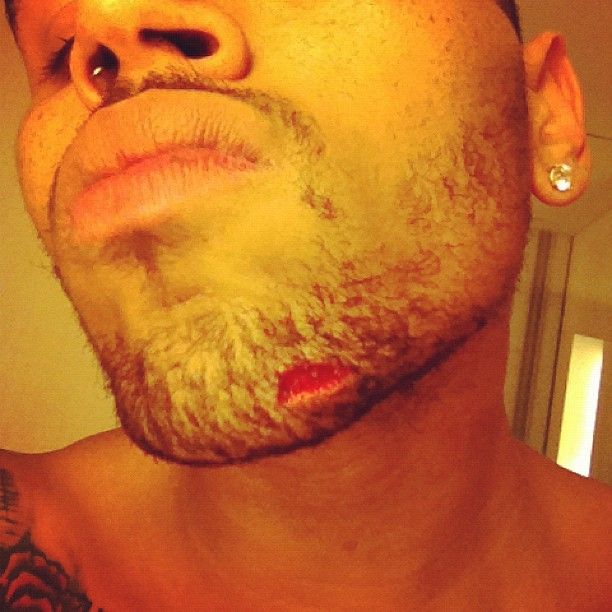 Just when you thought all was well in the hip hop world and folks were busy stacking their paper...foolywang material pops off in the club. Deets inside on Chris Brown's fight in an NYC nightclub last night, picture proof, and allegations that it involved Drake & The MMG gang...all over Rihanna!
Foolywangery was in full effect last night at W.I.P. (beneath Greenhouse) Wednesday night in downtown Manhattan. Chris Brown Instagram'd the above pic of his face post-attack with a gash in his chin, saying "Bottles? It's Nothing!" And Tweets from partygoers flooded the social media network giving play by plays of what went down. Here's what we've gathered: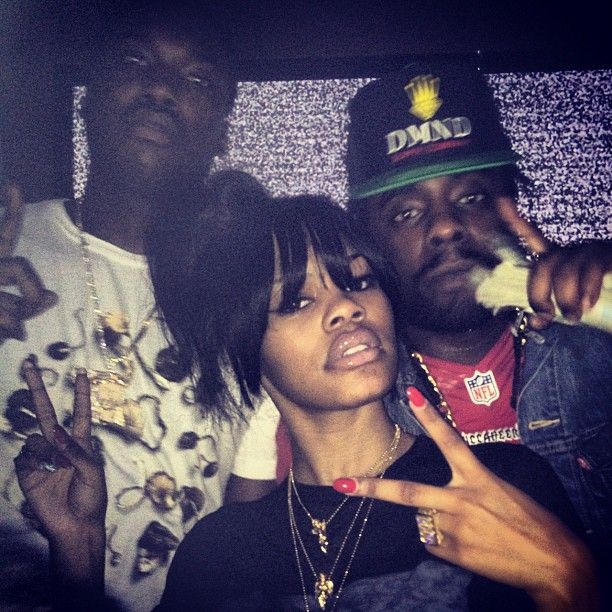 Drake and Trey Songz were partying in W.I.P. with their Maybach Music Group affiliate homies Meek Mill, Wale and French Montana. They hit up the spot after partying at Sin City with Rick Ross to celebrate their Self Made 2 compilation album dropping in a few weeks.
Drake's frenemy, Chris Brown, was there too, in a different section of the club, popping bottles with Teyana Taylor (who snapped a pic with Meek & Wale while partying) as they celebrated her new G.O.O.D. Music deal. Jennifer Williams, Ne-Yo, Tony Parker & plenty more were also there to party.
Following Drake's recent "That's your ho? She's our ho too" tweet that most understood to be about Rihanna, he and Chris allegedly exchanged words at the club. We also hear Chris sent a bottle over to Drake's table--and Drake took it as a front. Words became action as bottles flew at Chris--allegedly from Drake & Meek Mill's section of the club--causing chaos. We're told both camps and "their people" were brawling. Here are Chris' tweets which he later deleted:
NYC club promoter Jessica Rosenblum was also at W.I.P. last night and blamed "Amen" rapper Meek Mill tweeting:
@WIPNewYork crazy tonite! Maino, Chris Brown, Neyo, Teyana Taylor, Meek Mills, Mary J, Drake & like a million others! #goodnite
And then this little nugget (which she later deleted):

Meek Mill posted an image last night about the situation saying "That pussy must be good LOL" and, of course, deleted it. But he responded to Jessica saying: "It wasn't me.... (shaggy voice) lol".
The aftermath of the bottle throwing fight: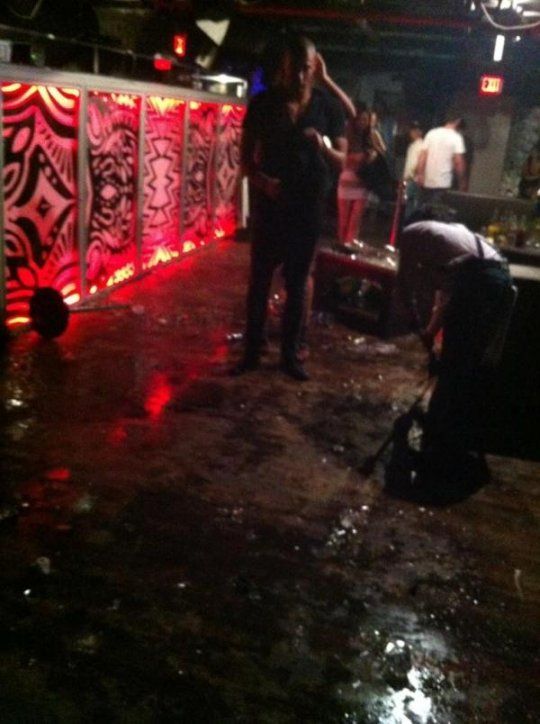 Sigh. We'll be updating as more foolishness rolls in.
By the way, the alleged tweets floating around from 2 Chainz giving a blow by blow of the fight and criticizing Rihanna are from an imposter account.