THE VIDEO: Chris Brown & Drake's FIGHT NIGHT Footage
Jun 14 | by Natasha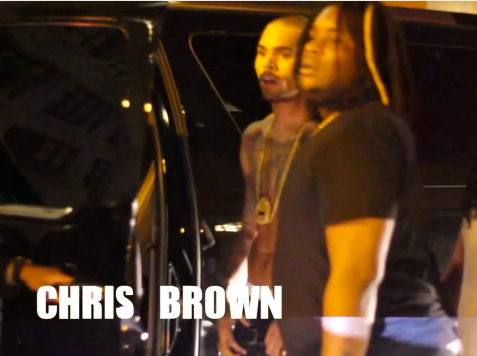 Video footage from last night's fight night involving Chris Brown, Drake & Meek Mill has surfaced. Check it inside...
Video footage from outside of W.I.P. nightclub has surfaced.
In the above video--This guy, who spent half the video trying to prove to us why he's too cool for school, taped footage of the fight that he has not yet released--but did release footage of Drake/Meek/Trey/Chris leaving in the aftermath. Skip to the 2:37 mark mark if you don't want to hear his recap.
The guy claims Drake popped a bottle on Breezy's head and it could be looked at as payback of sorts for what Chris did to Rihanna. He also said everybody calls Drake soft constantly, and he proved himself last night. His words, not ours.
NBC News now reports their sources tell them that Chris' girlfriend Karrueche was treated for a possible concussion. And NBC also reports what Chris has told NYPD so far:
Brown was interviewed by police Thursday, sources tell NBC 4 New York, and disputed part of that account. He told police that he was approached by two men who asked him what his problem was with Drake, and told them that he had no problem.

Brown then told police that as he was leaving, several men stood in front of him on the dance floor and removed their shirts. Brown told police that he did not see Drake, sources said.

Sources tell NBC 4 New York that someone in the crowd threw ice, and then bottles were thrown.

Brown's bodyguard was struck in the head and Brown was escorted out of the club into a waiting car.

Five other people who were injured appeared to have no association with either singer.

At this point, a source says there's no indication Brown or Drake committed a crime.
More aftermath pics: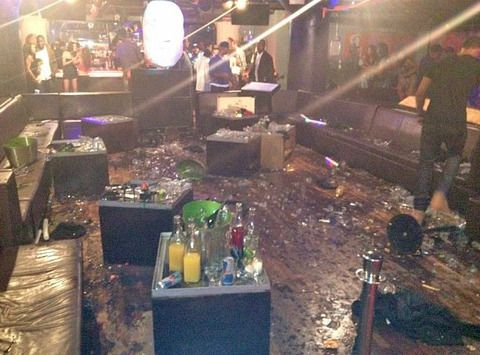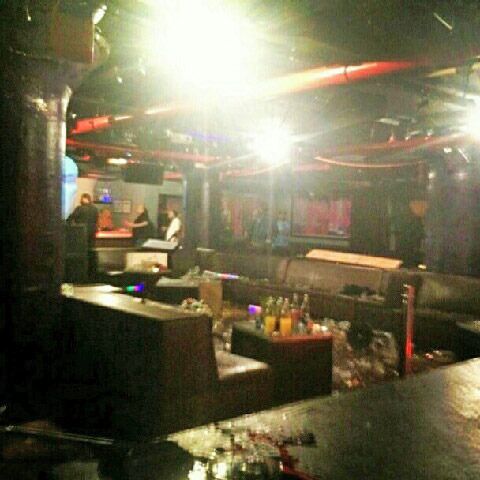 This is just getting messier.
EDIT: The second video previously posted is not of the venue W.I.P., despite what the owner of the video says.