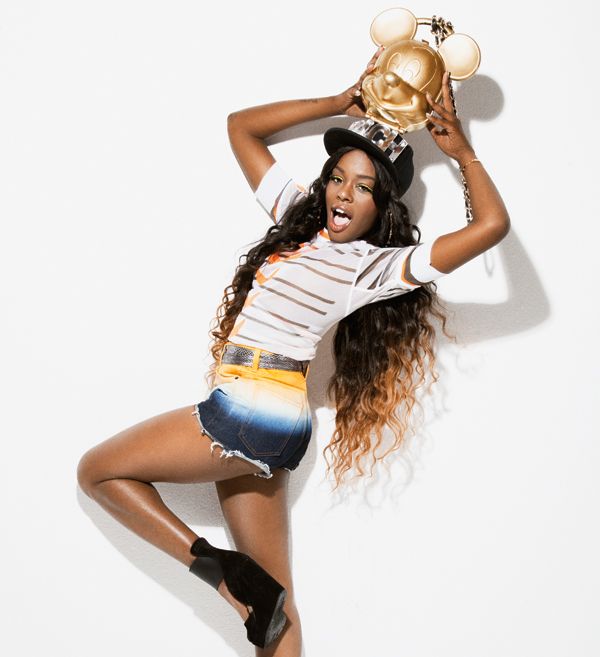 One of our fave rap chicks on the rise, Azealia Banks, nabbed yet another magazine cover and spread. The "212" rapstress is giving her colorful and fun with a touch of raunch vibe to PAPER magazine for their brand new Summer Music issue on stands today.
Get a peek inside, plus Dawn Richard's brand new video for her song "Automatic"...
On the heels of dropping her brand new video for "Liquorice" off her 1991 EP, the 21-year-old Harlem chick is donning some fashionable digs for her new Paper magazine spread.
In the topmost pic she's rocking an Alexander Wang shirt, belt by Diesel Black Gold, shorts and hat by Joyrich, Pedro Garcia wedges and a Mickey Mouse bag by Todd Pearce for Love Bailey. In the above sucker-licking pic, Azealia's threw on a jacket by Diesel Black Gold, Ashton Michael shorts, collar by Louis Vuitton, Versace belt, mirror shades by Diesel, and jewelry by Mishka Piaf.
The shoot was done at Smashbox Studios in L.A. as she just moved to the west coast city:
"For me there's three options of where to live: L.A., London and New York," she says. "London's too expensive and New York's too exciting: too many parties, too many of my friends. If I wanna make this my life, I have to live somewhere I can work, somewhere I can focus." She laughs. "My album will not come out in September if I live in New York."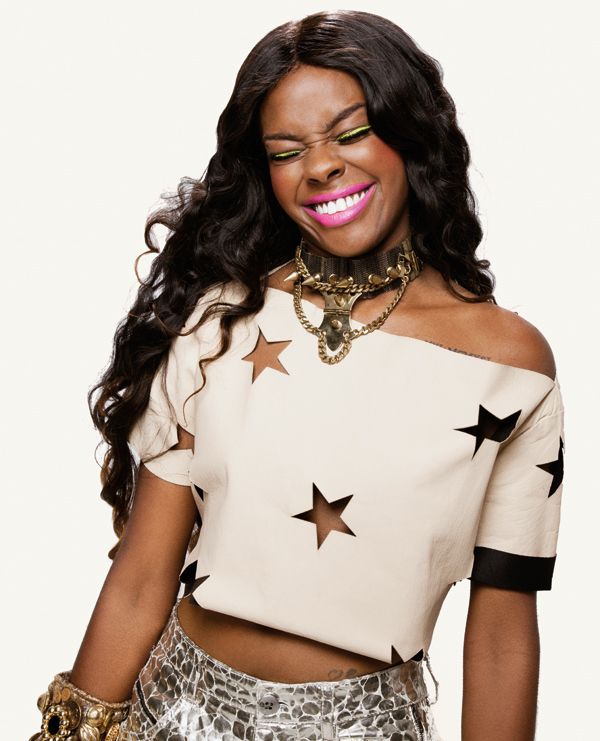 Top by Acne, pants by Diesel Black Gold, necklace by Glynneth B and cuff by Juju Gold.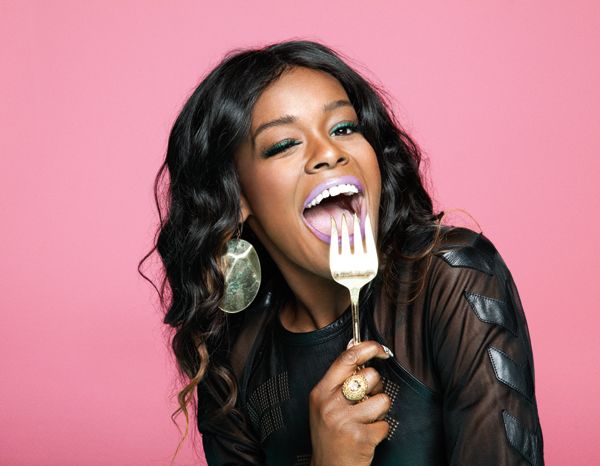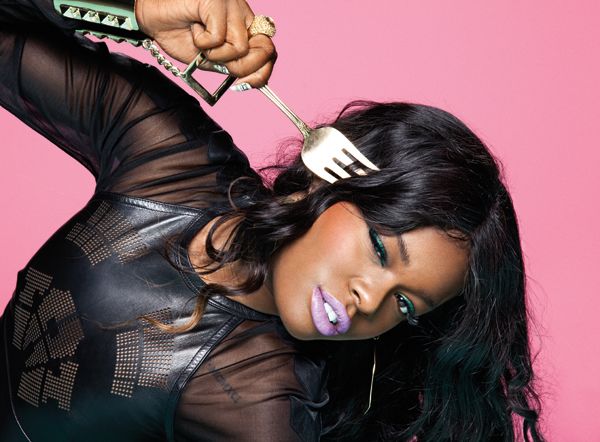 In an Alexander Wang top and a fork held to her wig, Ms. Banks spoke on the music industry saying:
"The music industry is like a machine," she says. "It's always going, and this new generation of artists -- me, A$AP Rocky, Rita Ora -- we're the fuel that's keeping it going. And once you get in that machine you've gotta run with it. There's a crazy inertia that's been going for years and years and years, and it's not gonna stop for you, so you've gotta keep fucking working. The minute you stop working, that's when you get stuck in the gears. And that's when it grinds you up and spits you out." But doesn't that constant work leave zero time for normal-person stuff? "That's what you give up when you sign that contract," Banks replies. "This hustle and bustle becomes your normal-person shit."

Check out the rest of her feature over at PAPER.

And Dawn Richard just released the full version of her "Automatic" video for her fans. The track appears on her Armor On EP on sale now.