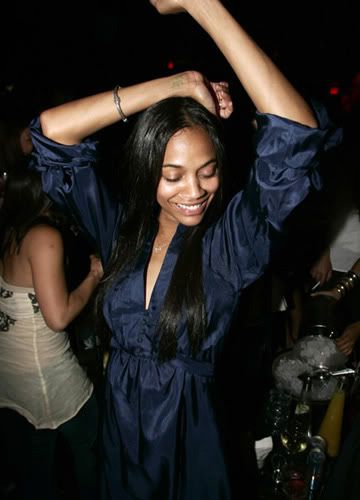 She's already starred in one of the biggest movies of all time, and now 34-year-old Zoe Saldana is ready for more! Celebrate her special day inside....
Avatar actress Zoe Saldana celebrates her 34th birthday today! As the New York native has carved a niche for herself as the "pretty brown go-to girl" for actions flicks in Hollywood, she's also become a fashion staple.
So whether she's covering a magazine, walking a red carpet, or doing charity work, Zoe personifies a fab chick who has it all.
Celebrate with Zoe in the gallery.....