ROLL IT UP: Lil Kim Tweets Herself Handling Her Man's Blunt
Jun 21 | by Natasha
If you ever needed a pint sized rap chick to roll you a perfect blunt....Lil Kim let the world know today that she's that chick. Check out the pics of her doing her man a smoky favor inside....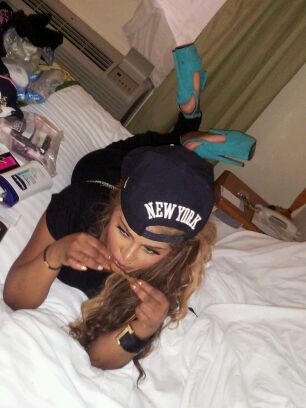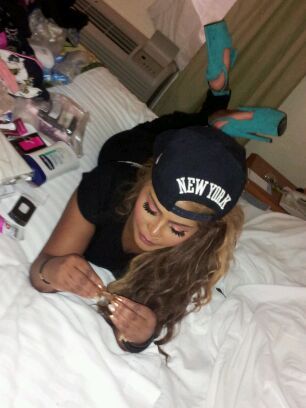 While hopping from hotel to hotel on her Return of the Queen tour, Lil Kim took some time to roll her new boyfriend, Mr. Papers, a blunt. Kimmy got her gangsta boo on rocking a New York snap back and stilettos and posted these pics saying, "Rolling a blunt for my boo."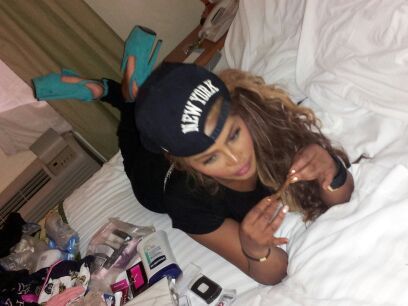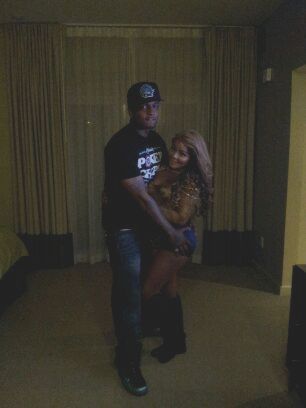 And she also posted the above pic of her and Mr. Papers hugged up before leaving out to party at The Key Club earlier this week. Hood love. Always in style....
BONUS: Apparently Kim and her boo were caught lip locking at the club recently--next to Somaya Reece--as well:
Oh...
By the way, there's a story making its internet rounds stating that Kim gave an interview to the Phoenix New Times and allegedy called Drake a "Bottom B*tch" and coward b*tch made dude after the fight night with Chris Brown. But it's a fake.
According to Gossip Cop:
The rapper's rep says the piece is nothing more than a "fictitious editorial," noting fans should "disregard this nonsense and any other foolishness."

And the Phoenix News Times' music editor tells Gossip Cop that despite claims, there are no plans to feature an interview with Kim "in any of our August issues," and the publication is currently considering its legal options.
So there you have it.
Pics: Twitter/DJ Bobby Trends