TWEETS IS WATCHING: Memphitz CLAPS BACK Over K. Michelle's Abuse ALLEGATIONS...Says He GAVE Her All Her Fakes ASSets
Jun 22 | by _YBF
Rapper Memphitz recently tweeted a comment that many folks think is a veiled attack at reality star K. Michelle over her abuse allegations. Find out what he tweeted and get her response inside....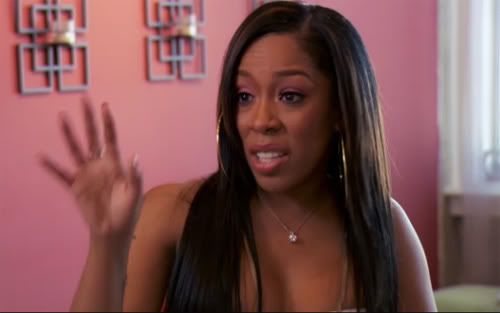 When K. Michelle broke down in tears on "L&HH: Atlanta" about an "unnamed" music producer who crushed her dreams and physically assaulted her, many folks pegged the mystery man to be her former manager Memphitz. Especially since she's called him out by name in the past via Twitter.
And although neither have named names this time around, both Memphitz and K. Michelle have posted tweets which appear to be subliminal attacks on one another about the allegations. See the exchanges here:
Damn! He had to call out her fake boobs, ass and teeth though? In addition to his tweet, Memphitz also attached a picture of Pinocchio. Ouch!
This battle will indeed get even more ugly. We'll be watching.....