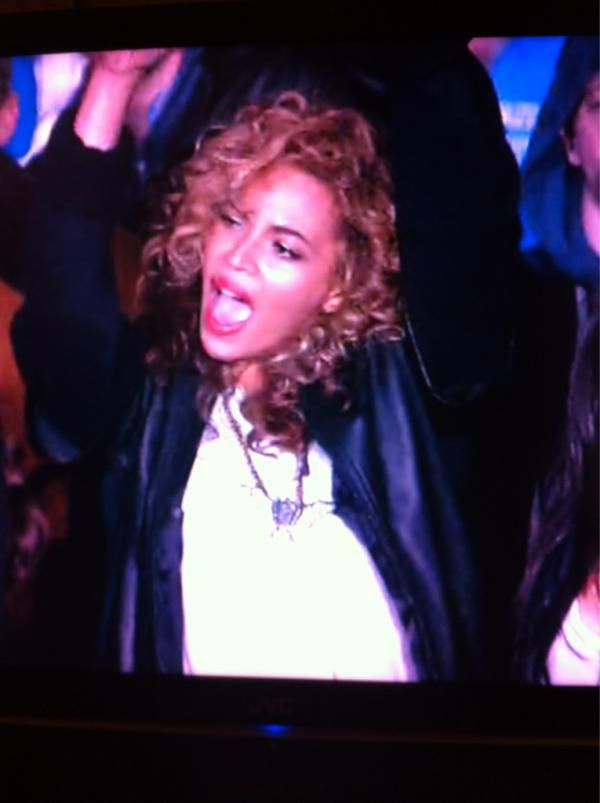 Beyonce apparently isn't tired of hearing her husband perform the same songs every night for months, because chick was on 100 last night while Jay-Z headlined BBC Radio 1's Hackney Weekend in the UK (in celebration of the upcoming Olympics in London). Bey went in the crowd and danced it up with the fans in a mosh pit. We've got video of Bey getting hype, plus pics and video of Rihanna & Kanye hitting the stage with Mr. Carter inside...
Before Jay wrapped his set at Hackney Marshes, his WTT partner 'Ye came on stage to perform "Otis" and "Ni**as In Paris". And Jay pointed out Beyonce in the crowd (of a capacity 100,000 fans) who was forming a circle with concert goers so folks could go nuts in the mosh pit. And the wind and rain didn't stop the show: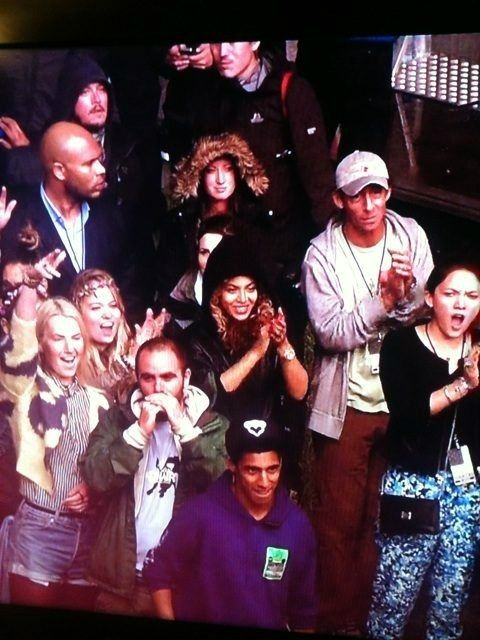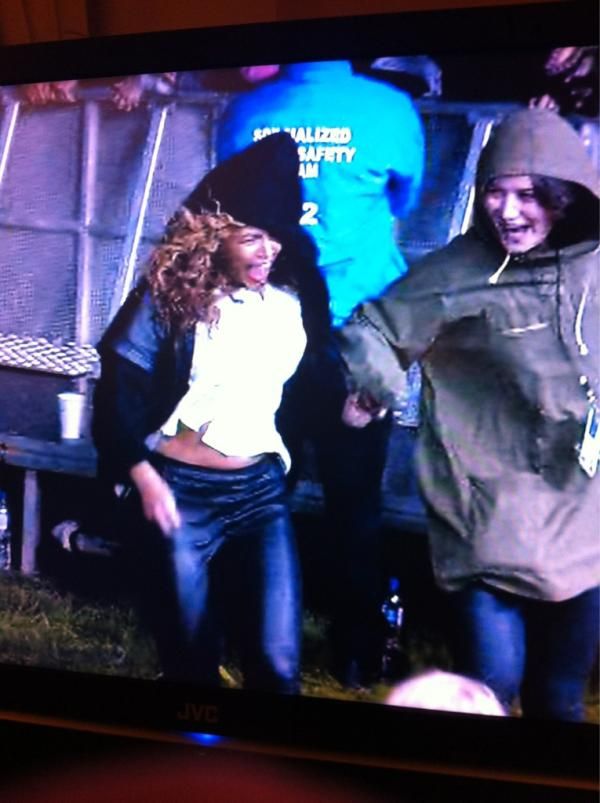 At the 20 minute mark in the vid above, Jay stopped in the middle of performing "Ni**as In Paris" for the second time to get the crowd to form a circle for the mosh pit. And everybody--including Bey--went nuts. Check it.
We also hear Blue Ivy was in a security area where no cameras were allowed with her ear protection while daddy Jay performed, and birthday girl Solange was there too.
Jay actually kicked the show off with Rihanna as they performed "Run This Town":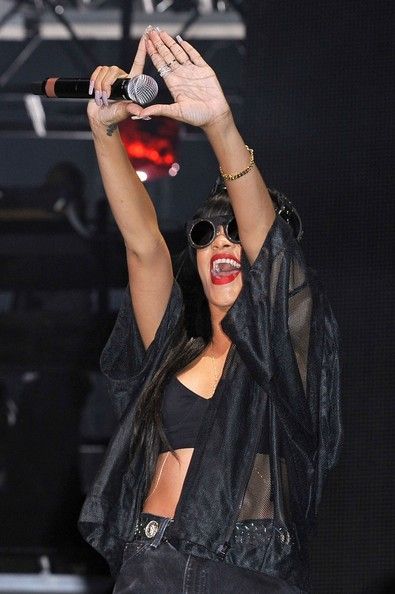 Rih rocked ABE and some interesting shades and her usual bright red lip for her performance: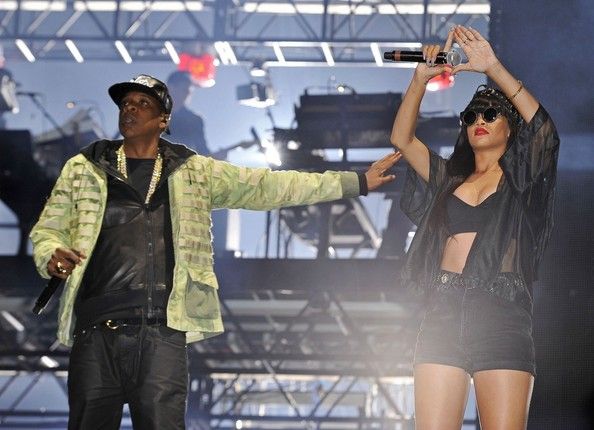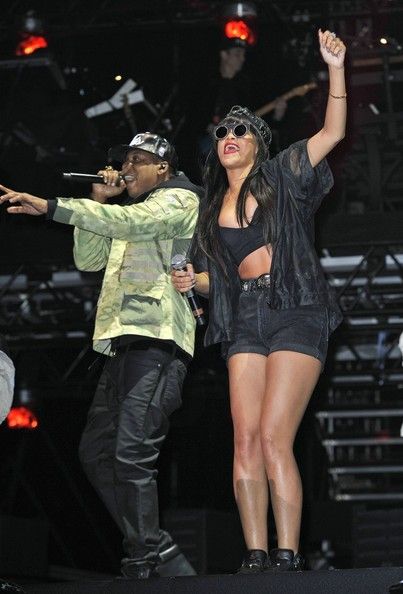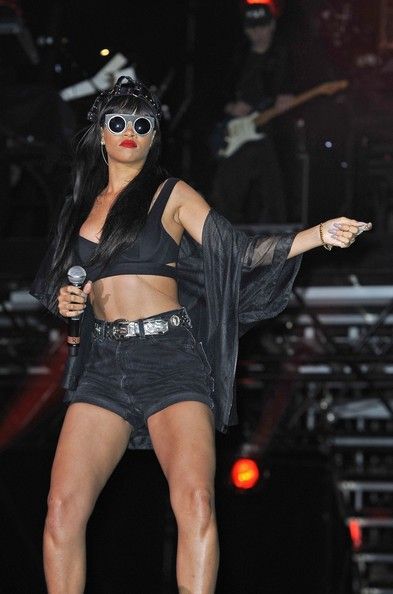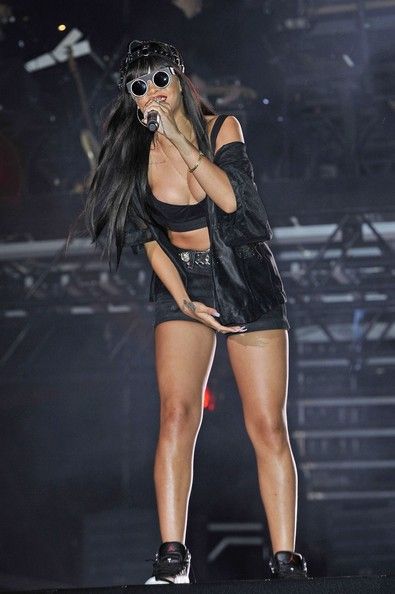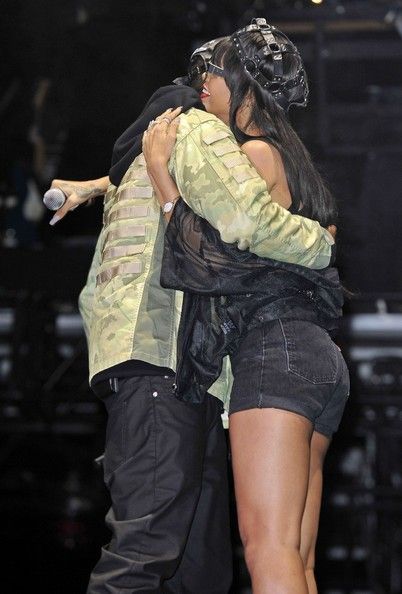 And she's also set to Headline tonight's Hackney Weekend line-up. Fun times!
Nicki Minaj also performed earlier in the night, but according to reports from NME, it was quite underwhelming:
Earlier in the day Nicki Minaj played her first ever UK show to largely underwhelming effect. Taking to the main stage in an early evening slot, the provocative rapper drew a large crowd but failed to excite or draw much enthusiasm.

Entering in a monk's robe, with stained glass window stage backing, the blonde singer moved through a host of tracks from 'Roman Reloaded' but was noticeably reliant on backing tracks, with her live vocal quieter than the recorded backing vocals. 'Starships' and 'Super Bass' finally elicited a strong response, but the rest of the set (featuring a host of topless, silver-trousered dancers) generally disappointed.
Oh...
Pics via Pacific Coast News