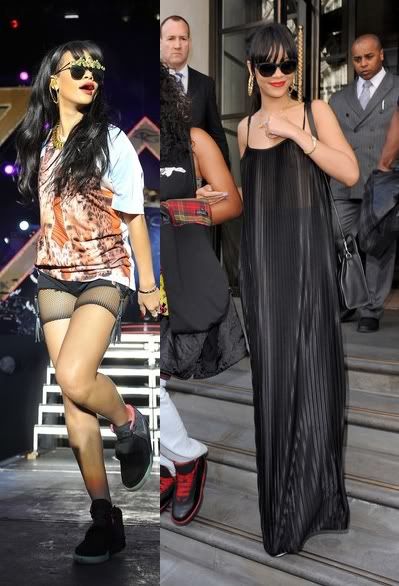 A few of the fab folks of urban music hit the stage over the weekend in London for the BBC Radio 1 Hackney musical festival. Plus, Rih partying it up to celebrate. Get the deets inside and see video of Rihanna, Nas and Azealia Banks on stage.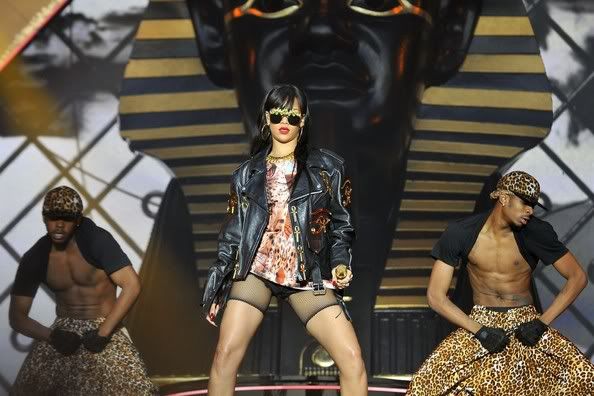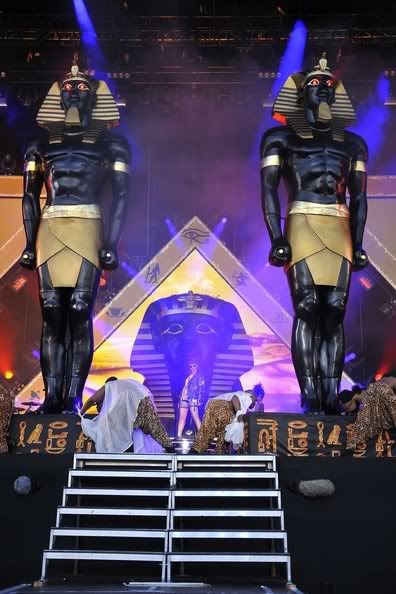 In addition to appearing during Jay-Z's set on Saturday, last night, Rihanna headlined at Hackney Weekend in London last night. Jay-Z turned up during her entrance and the duo performed "Run This Town" once again.
RiRi rocked a black leather jacket, Air Yeezy 2s, a baseball cap, torn fishnet stockings, and black-and-gold sunglasses for the set which closed out the 2-day festival.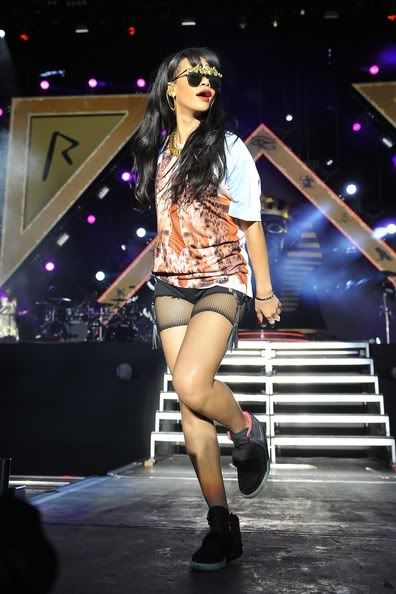 The pop chick also incorporated a fireworks display into her set and said, "Hackney, you fu**ing rock! I don't wanna go. I love you guys so much."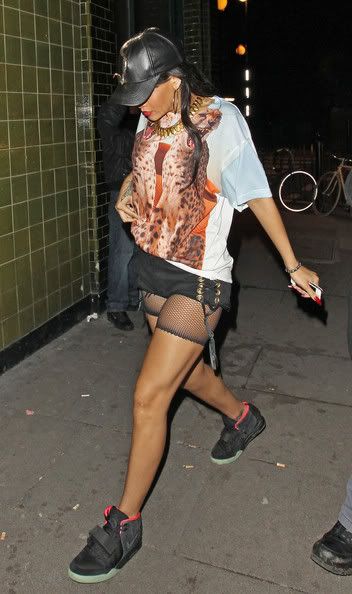 The photographers also got RiRi exiting the stage after her set.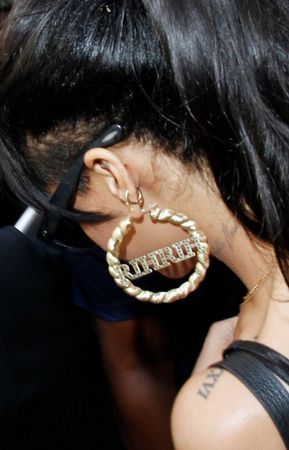 This morning, Rihanna was seen leaving her hotel with her nampeplate RIH RIH earrings after hitting Whisky Mist Nightclub where she celebrated her performances. Of course.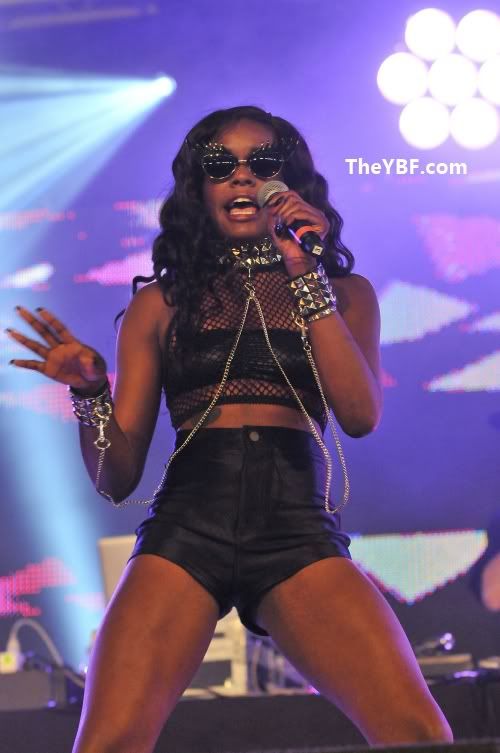 Azealia Banks also hit the stage to perform her international hit "212."
Nas, Santigold and B.o.B. also took the stage last night.
Watch Rihanna hit the stage with Jay-Z and perform a few tracks here:
Watch Nas perform "Daughters" here:
Watch Azealia Banks perform "212" here:
Nas also hit up Tim Westwood's show while across the pond. He chatted about his divorce from Kelis saying, "Marriage is expensive!" But despite what the last one cost him, he said he would remarry if he met the right one. He also gave Kelis a shoutout!
EXTRAS:
1. Today marks the 3 year anniversary of Michael Jackson's death. His brothers are planning a tribute to honor his legacy. Story.
Photos via PacificCoastNews/George Chin/WENN.com/INF