Miami Heat 2012 Championship Parade! (UPDATE)
Jun 25 | by Natasha
It's about that time. The Miami Heat are trekking it around their city for their championship parade. We've removed the live stream and added pics from the fab parade. Also, see pics of their huge celebratory cake made in just 2 hours for their big Championship afterparty...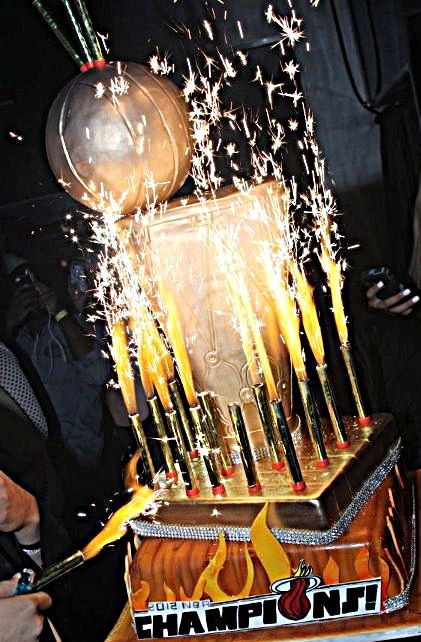 The Big 3--Dwyane Wade, LeBron James and Chris Bosh--and the rest of the squad were celebrated with their jerseys being plastered on their big cake. Last Thursday night after the Heat's big win, Divine Delicacies had only 2 hours to whip up this giant sake for the team to bring to their afterparty at Fountainbleu.
It was a one story cake with the Gold painted Trophy on top. They also did a Happy Belated Birthday Cake for player Udonis Haslem.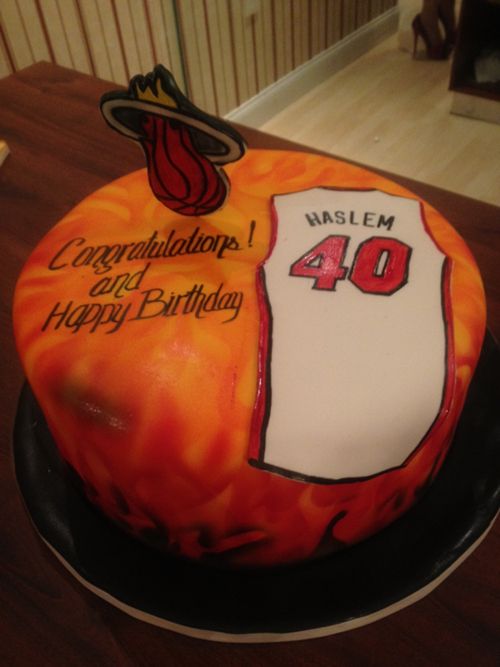 As for the second official cake brought to the official party at Bamboo on Saturday, Divine Delicacies created this: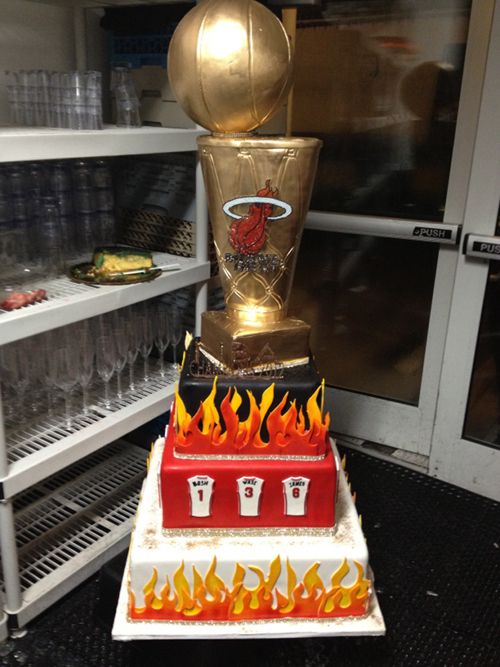 It's a 4 tier Vanilla Rum Cake topped with a Giant 24K edible Gold trophy replica of The O'Brien championship trophy.
The cake had the whole team's player's jerseys around the red tier with 6 bands of gold Swarovsky crystals surrounding it.
There was also 3D airbrush fondant flames around the other tiers.
In the trophy part was a Custom Swarovski Crystal Heat logo with more than 500 crystals. Plus. a custom Gold Shadow stone that read "2012 NBA Champions" created by Cake Monogram Miami.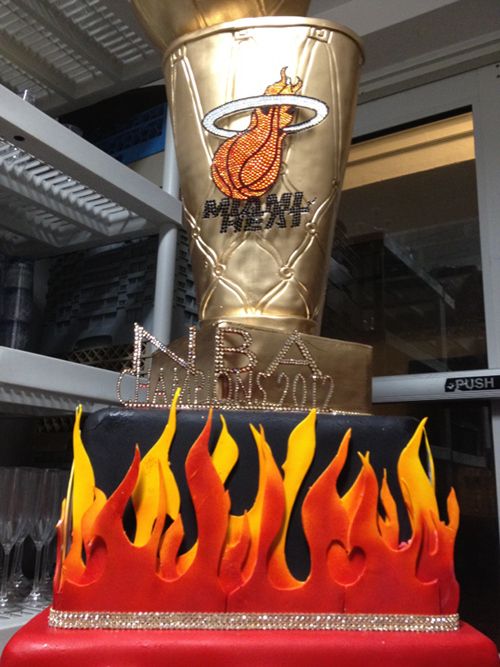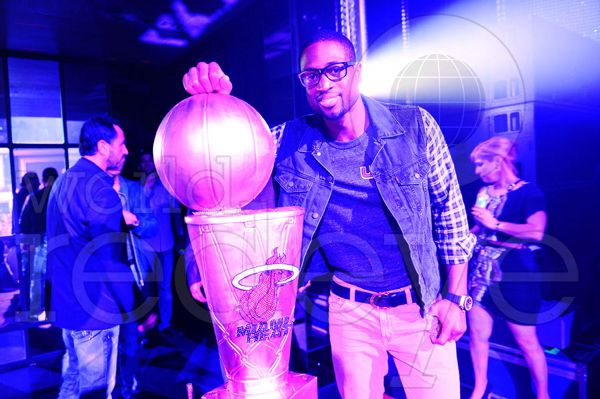 Nice!
And during the parade...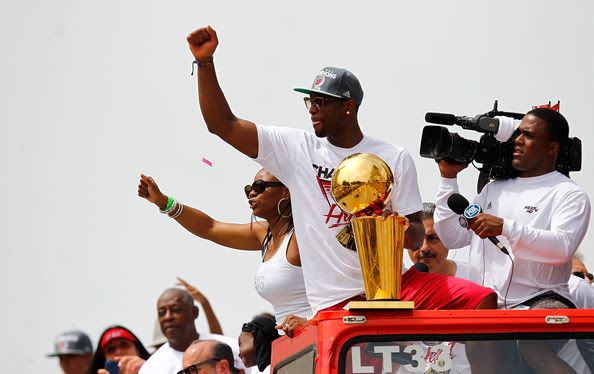 Miami fans cheered the team as they proudly displayed their trophy on the parade route.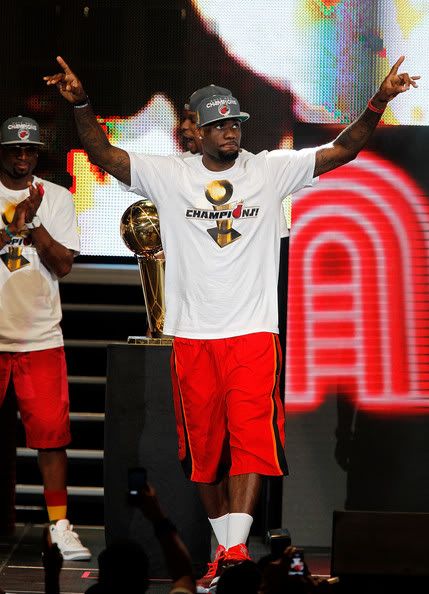 They ended with a celebration at AmericanAirlines Arena.
Photog: World Red Eye Photo/Splash