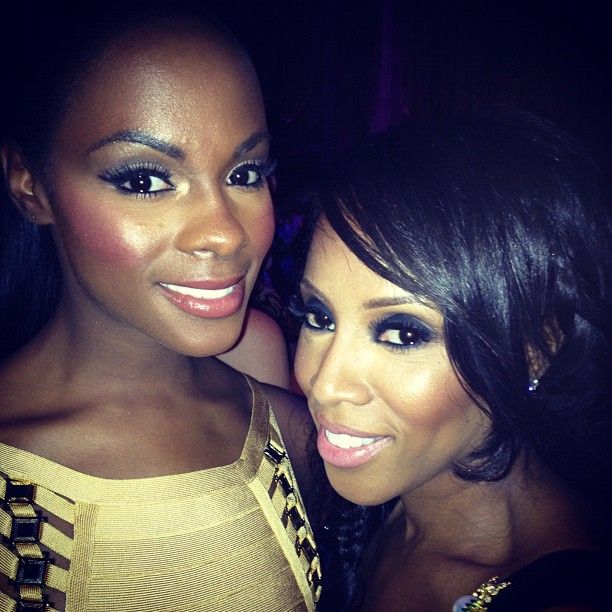 To kick off his huge debut on Wednesday, mogul Magic Johnson hosted a star studded event at Cipriani's 42nd St. in NYC for his brand new network ASPIRE.
We've got the celebs who made the list of the hot event inside...
Magic Johnson hosted a big celebrity bash to kick off his new Atlanta based ASPIRE cable tv network last night.
The network combines a unique mix of original and groundbreaking programming aimed at African-American viewers. The network will launch with inaugural distribution partners Comcast and Time Warner Cable.
Joining the network as hosts of its primetime programming blocks are award-winning actor Laurence Fishburne, who will host "Groundbreaking Movies"; actor and comedian Jonathan Slocumb (Meet the Browns, "The Steve Harvey Show"), host of "Groundbreaking Comedies"; Actor Omari Hardwick (Sparkle, I Will Follow), host of ASPiRE's first original series, "ABFF Independent"; and Grammy Award®-winning musician Esperanza Spalding, host of "Groundbreaking Music."
Actress Tika Sumpter and June Ambrose partied it up together (above).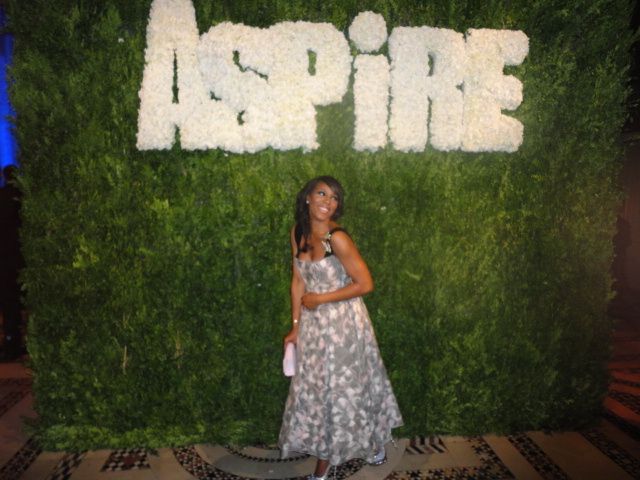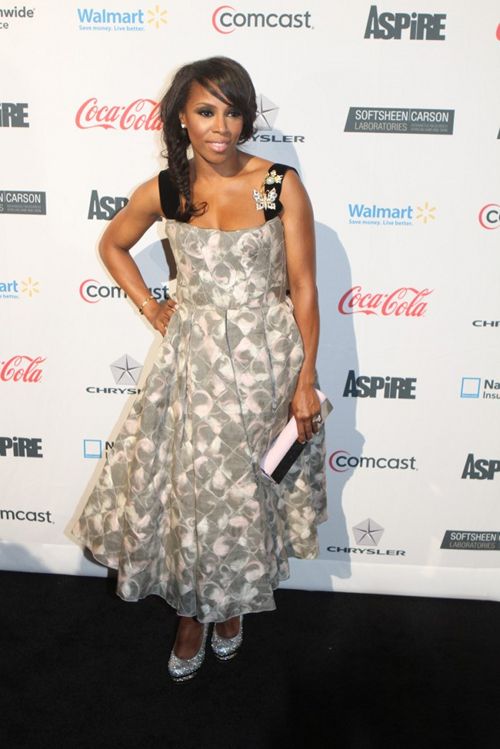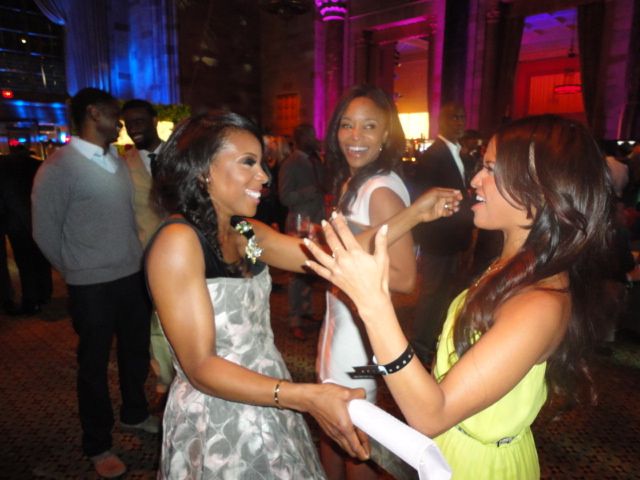 June rocked a cutesy grey floral frock and sparkling heels. And made nice with Rocsi.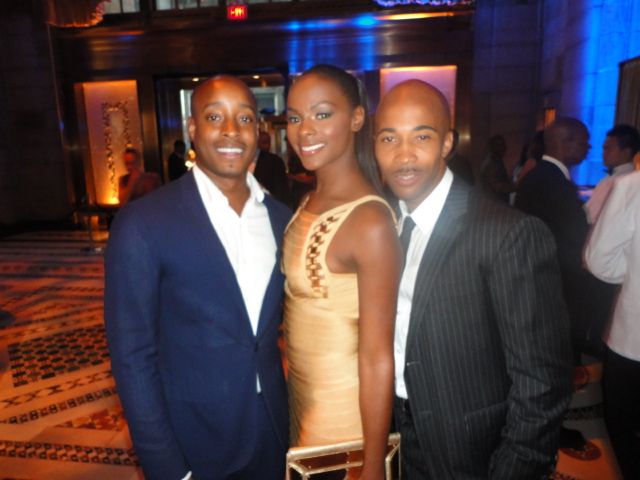 Tika posed with some friends in a gold bandage dress. Fab.
Magic and Carmelo Anthony hit the carpet.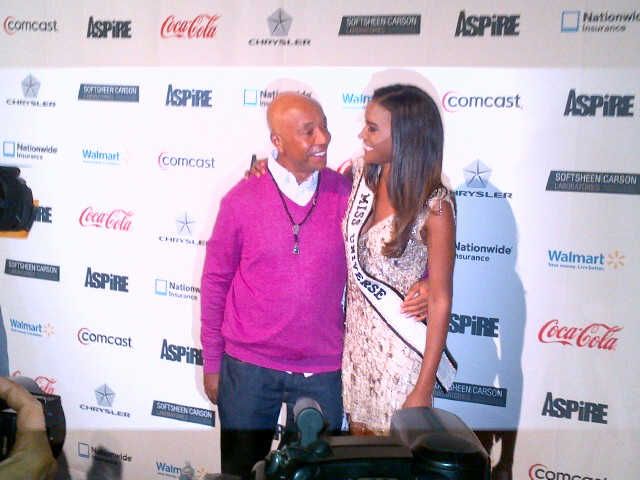 Russell Simmons made a beeline--of course--to Miss Universe Leila Lopes.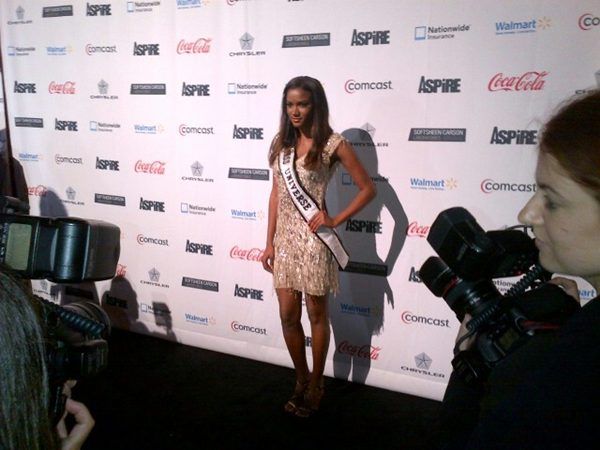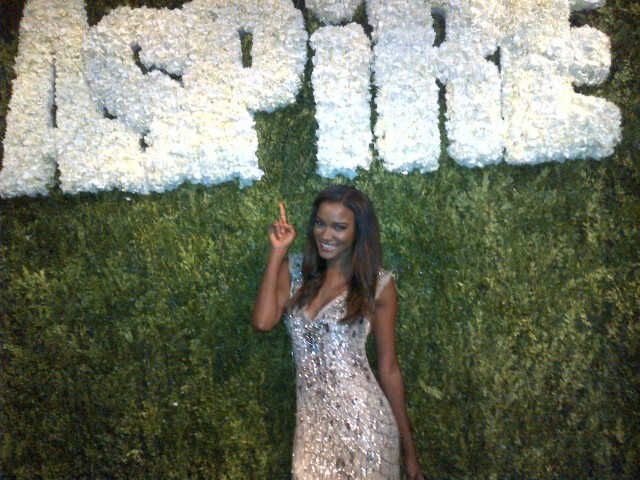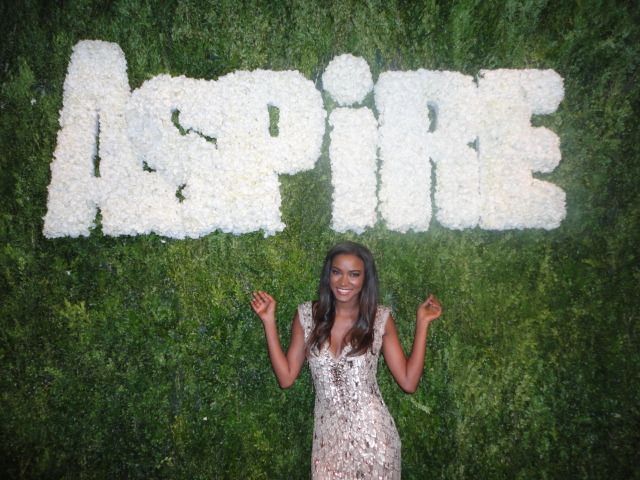 She looked gorge in a beaded and sparkling cocktail dress.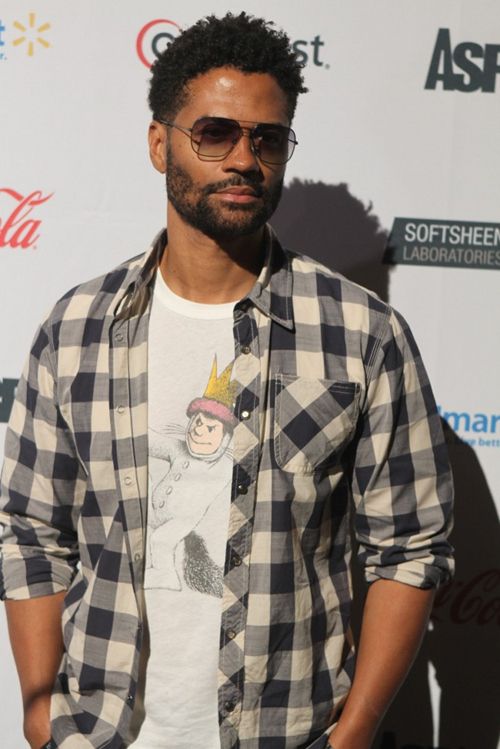 Eric Benet made his way to the event...after rolling out of bed apparently.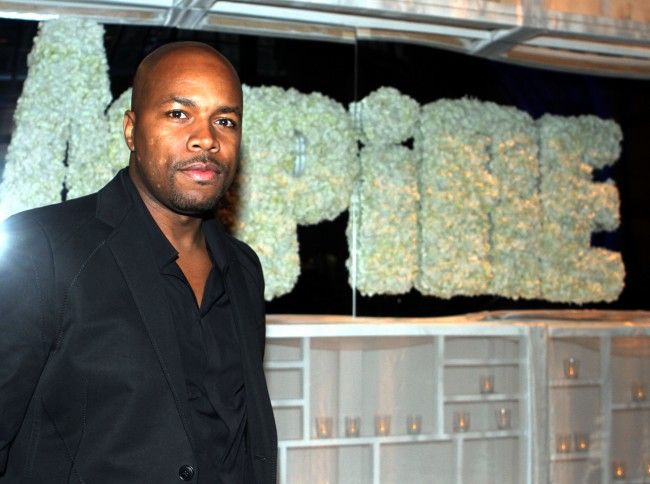 D-Nice hit the turntables to DJ.
Model Jessica White rocked her shades and a slit-detailed jumpsuit for the occasion: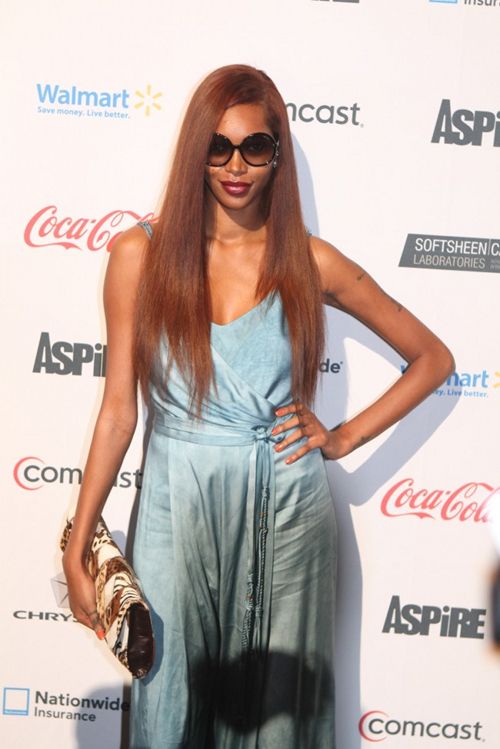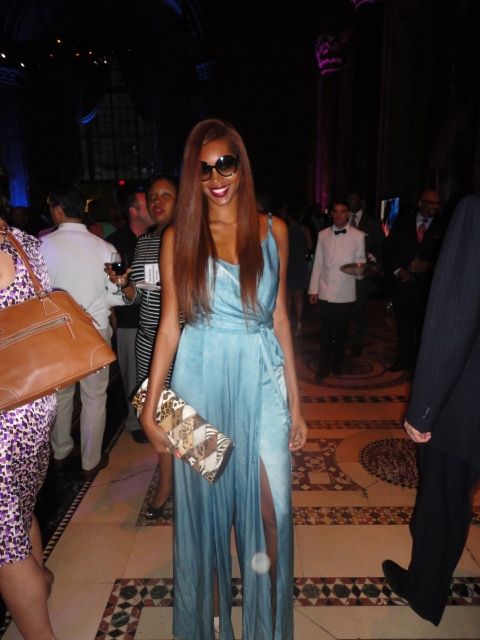 I think the red hair is growing on us.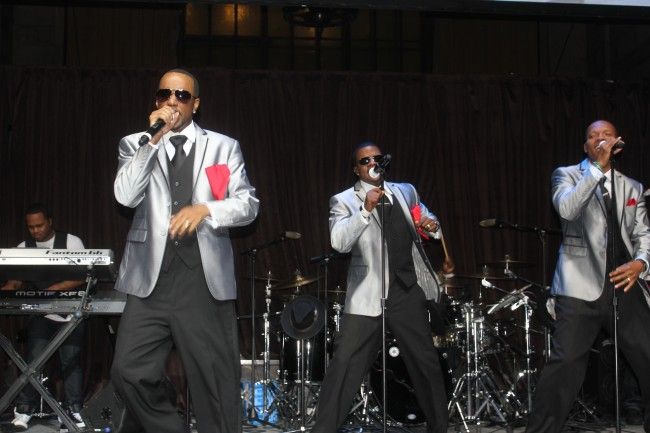 New Edition took the stage as the entertainment for the night.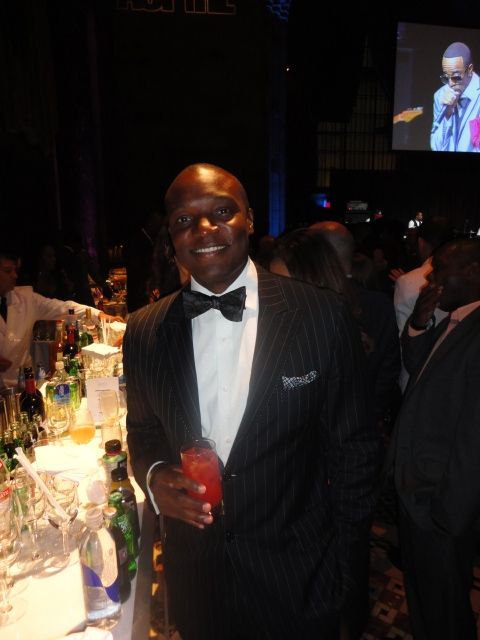 Former "Apprentice" star Kwame Jackson was there.
Actress Lynn Whitfiled made a colorful appearance in this dress. Her face looks softer these days....
Oh hey Rev. Al.
VH1's Janelle Snowden and Dr. Michelle Callahan partied it up.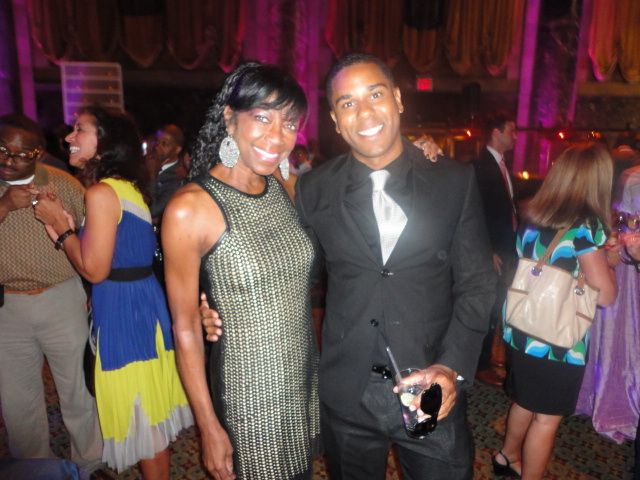 BJ Coleman snapped a pic with Natalie Cole. She's still battling several debilitating illnesses so it's good to see her out and about.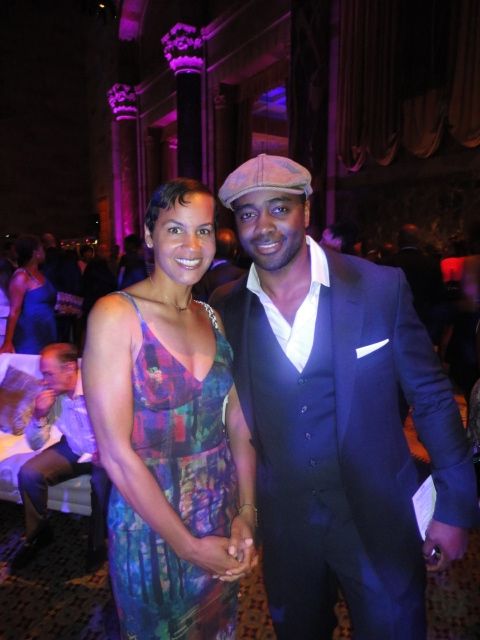 Erica Reid was there.
And actor Omari Hardwick--who has a role on the new network--was there to support of course.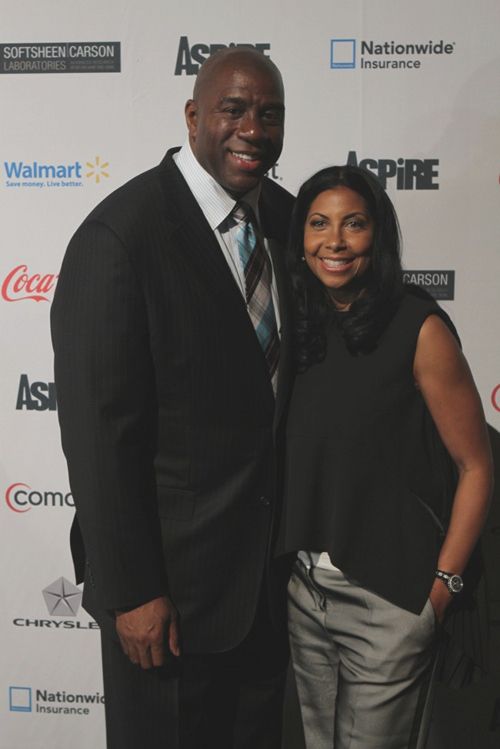 Fab times for Magic & wife Cookie.
Check out New Edition performing (sans Bobby) for last night's big event:
And Mr. Johnson dishing on what to expect from his new network:
In case you didn't know....this is BIG. And necessary. Congrats to Magic Johnson!
Pics: Twitter/Rolling Out/TheYBF.com
The Randomness:
1. Ann Curry made her official teary exit from "The Today Show" this morning. But will be staying on in a different capacity. Check the body language of all the co-hosts. STORY