LASER LOVE: Kim & Kanye Have A Laser Hair Removal Date, Kim Cooks "Soul Foud" For Her Man....
Jun 29 | by Natasha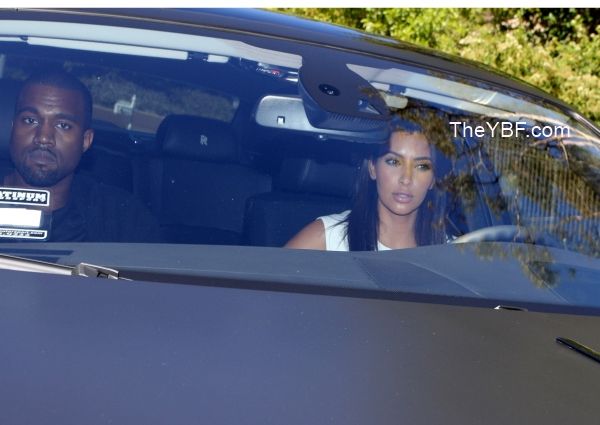 A couple who lasers together...stays together. We all know Kim Kardashian is obsessed with keeping every inch of her body hairless except the mane on her head, something she has in common with her boyfriend's ex Amber Rose, so it's no surprise her boo Kanye West would start accompanying her on hair removal appointments now that he's back in the states.
Pics inside (plus the soul food she says she cooked for him)...
With 'Ye in his Jordans and Kim in her nude Louboutins, the twosome hit up Laser Away Hair & Tattoo Removal shop in Santa Monica, California. Kanye has 2 tatts so he could possibly be getting something removed. But we're going with the laser hair removal.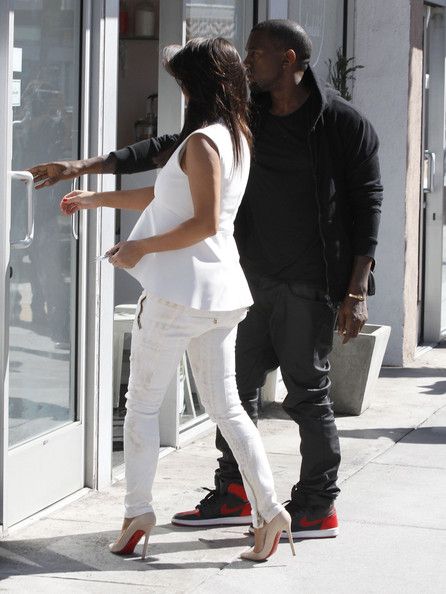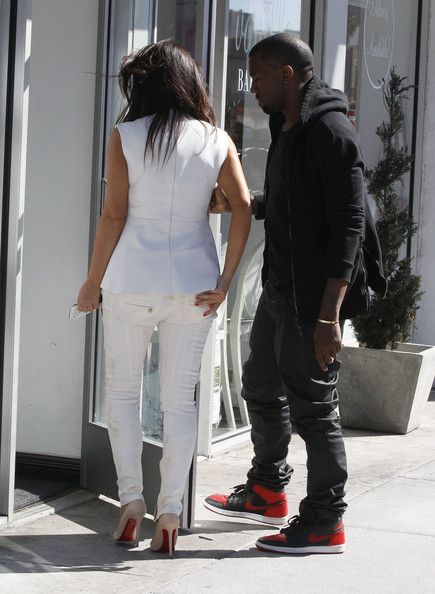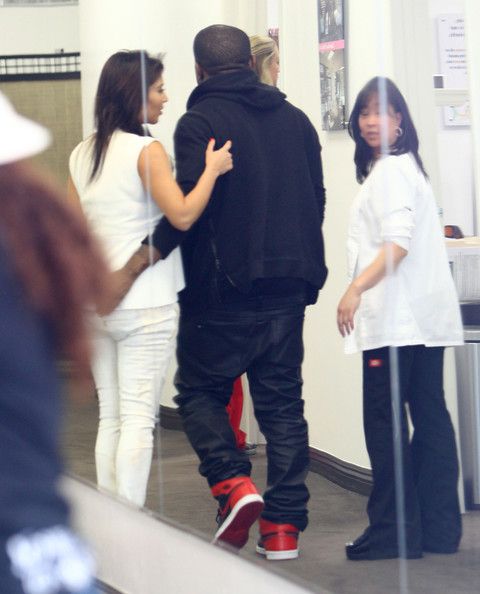 The couple got affectionate as they spoke with the technician. Nothing says romance like getting that stubborn body hair zapped off.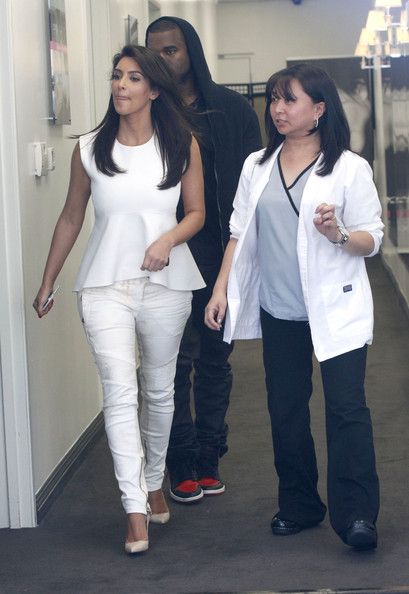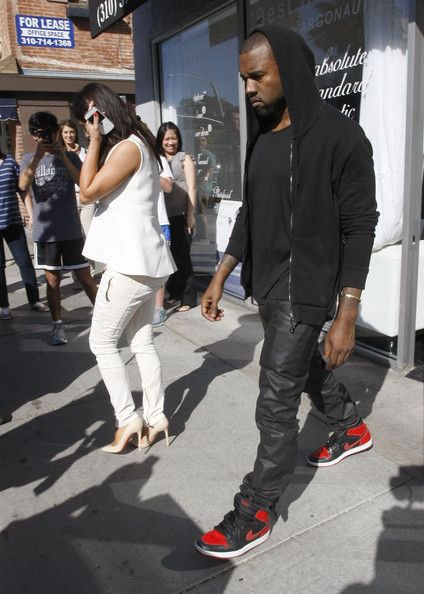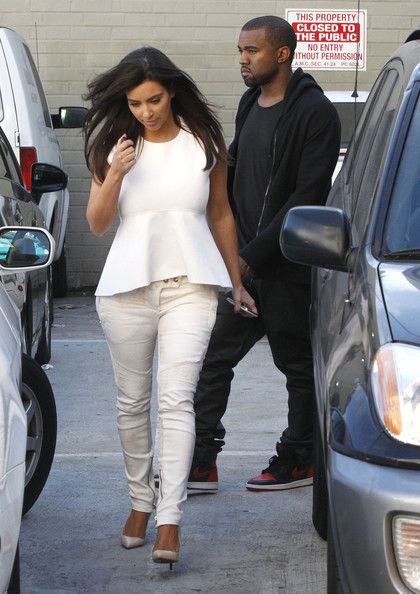 Well isn't that special....
Kim also tweeted a pic last night of the fried chicken, mac and cheese, cornbread and more she says she cooked for Kanye. I remember when she was with Reggie Bush and she was so ecstatic to learn to make "soul food" for him. Guess we should all be so thankful she learned this little task for all her men to prove she appreciates their culture. And on Hermes plates. She posted the below pic saying, "Cooking some soul food for my baby!....Luxury chef...the Hermes of soul food: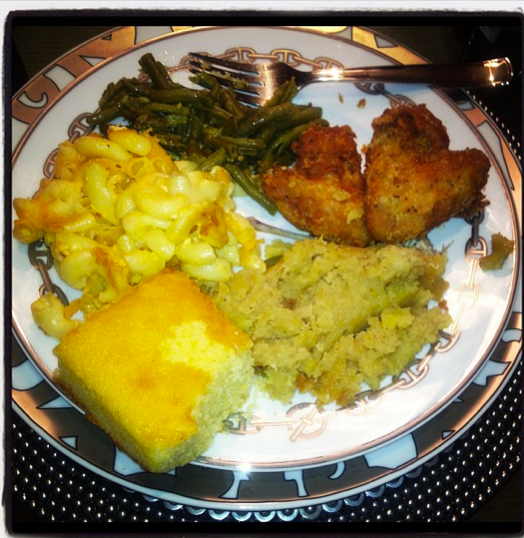 Kanye is prepping for his big concert weekend at REVEL Resort and Casino in Atlantic City July 6th and 7th.
Pics via INF