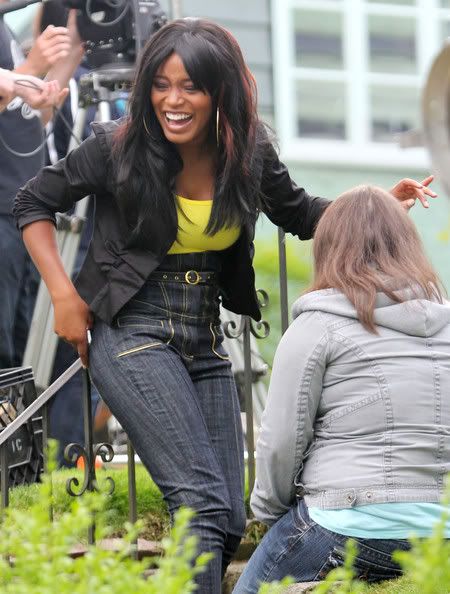 Keke Palmer was spotted up in Vancouver, Canada yesterday shooting scenes for her new LIFETIME film based on a true story, Abducted: The Carlina White Story. See pics of Keke and co-stars Sherri Shepherd and Roger Cross inside. Plus, the erotic book Ms. Keke's been keeping her nose in to pass time...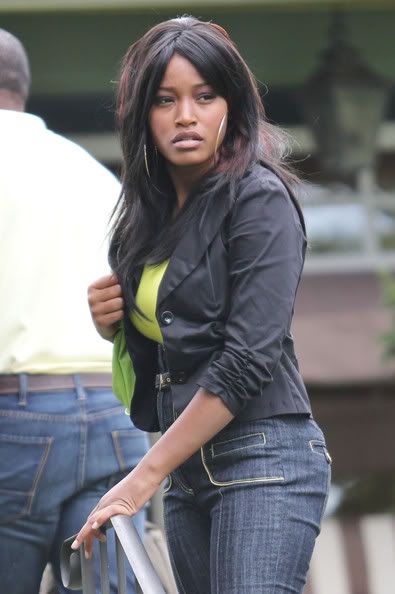 We previously reported about 18-year-old YBF chick Keke Palmer starring as 23-year-old Carlina White, a young woman who was abducted as a baby from a New York hospital, and was reunited with her family after doing her own investigation.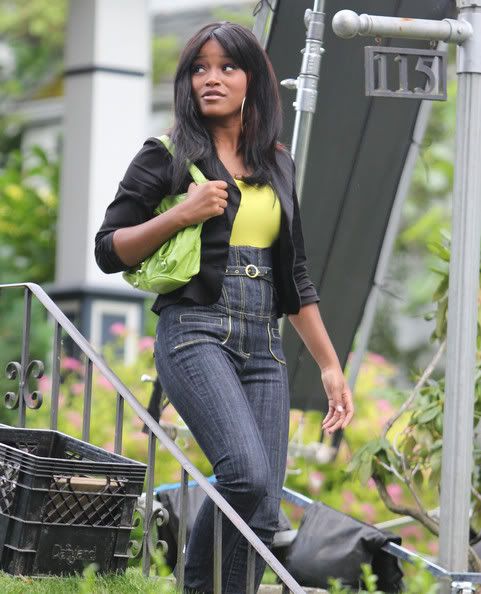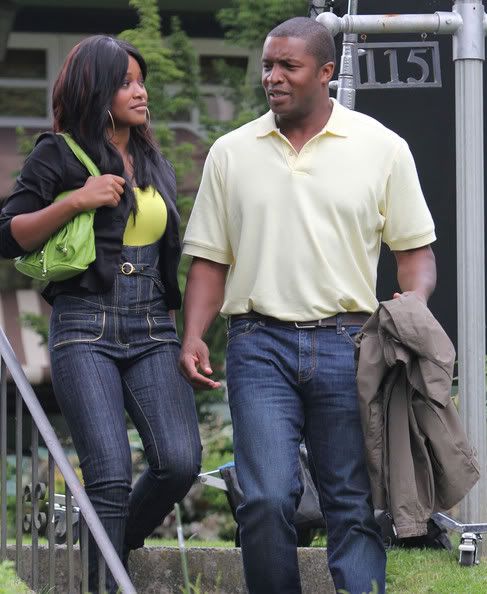 The Nickelodeon star took some time away from recording her album to rock this new wig in Canada yesterday alongside her co-star Roger Cross. And she's been spending her downtime in between takes finishing the erotic & ridiculously popular novel Fifty Shades of Grey. She tweeted yesterday:
"I cried last night finishing 'Fifty Shades of Grey', that ending tugged at my heart. I'm on the second book of the serious now!"
"The View" co-host Sherri Shepherd was also spotted on set. She's set to play Keke's birth mother.
Director Vondie Curtis-Hall is leading the cast. Loves KeKe! I'll be watching...
Check out the real Carlina White and her story that unfolded last year below:
Photos via FameFlynet Pictures