Are VIDEO VIXEN Yoncee & Joe Buddens' Ex Tahiry The NEWEST ADDITIONS To Season 3 Of "Love & Hip Hop"?
Jul 03 | by _YBF
Now that Emily B. & Chrissy have officially left the original "Love & Hip Hop," there's a few openings for the video vixen/stripper/rapper girlfriend types. Now, we're told video vixens Yoncee (left) & Tahiry (right) will be added as castmembers to the third season of the show. Deets inside....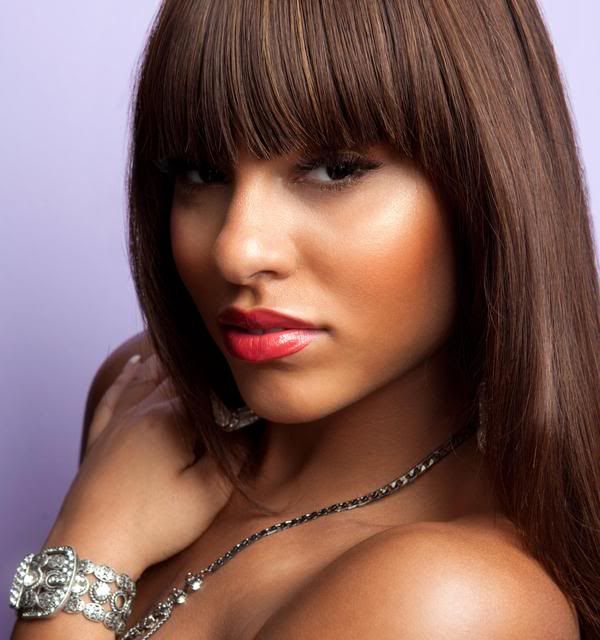 Rumor has it that video vixen Yoncee (shown above) will be joining her BFF Tahiry (another possible replacement) on season 3 of "Love & Hip Hop." Though Yoncee's manager, Keely Michelle, issued an abrupt "No Comment" to TheYBF.com about whether she'll be popping up on the show, Yoncee seems to be on her own small-scale self-promotion campaign soliciting interviews from websites.
In case your wondering where you've seen Ms. Yoncee, she starred in Ne-Yo's new steamy video "Lazy Love," Nas' "The Don" and the new 2 Chainz featuring Drake "No Lie" video. She's also featured in the current Summer issue of King Magazine. Not sure where the "love" portion comes in, but if we learned anything from the additions of Kimbella & Erica Mena, we put money on it Yoncee has slept with somebody's man...or is rumored to have done so.
Video Vixen/Booty Model Tahiry became Twitter (in)famous after beefing publicly with her on-again off-again boufriend, rapper Joe Buddens. He's aired her out on many ocassions. And she's done the same to him--blasting him for allegedly begging her to marry him after he got jealous of her being with other rapers and ball players.
Check out Ms. Yoncee and Tahiry in action and partying with celebs.......